You are here: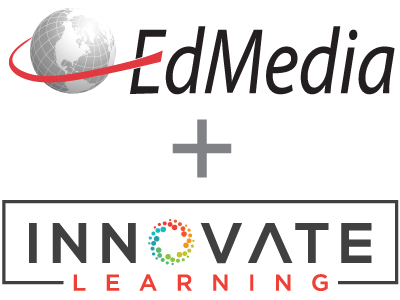 Becoming Digified - time-related considerations for worthy and appropriate digitalization
PROCEEDING
Mikael Kivelä, University of Helsinki, Finland
EdMedia + Innovate Learning, in Amsterdam, Netherlands Publisher: Association for the Advancement of Computing in Education (AACE), Waynesville, NC
Abstract
Why do some innovative education projects fail to innovate or educate? Do they fail for worthy reasons? This present paper proposes four aspects for examining digitalization in discourse and practice. To test these aspects this paper questions a reasonably innovative and successful course combining contemporary Virtual Reality equipment with visual arts pedagogy. By examining 1) historicity and novelty, 2) irreversibility, 3) speeds of change and 4) sustainability this paper attempts to help us to distinguish actual progress from mere change. This dialogue outlines a framework for the process of becoming digified. In this process towards dignified digitality digital elements mix with or displace other elements of a given whole while maintaining a balance between the amount of change and the available resources.
Citation
Kivelä, M. (2018). Becoming Digified - time-related considerations for worthy and appropriate digitalization. In T. Bastiaens, J. Van Braak, M. Brown, L. Cantoni, M. Castro, R. Christensen, G. Davidson-Shivers, K. DePryck, M. Ebner, M. Fominykh, C. Fulford, S. Hatzipanagos, G. Knezek, K. Kreijns, G. Marks, E. Sointu, E. Korsgaard Sorensen, J. Viteli, J. Voogt, P. Weber, E. Weippl & O. Zawacki-Richter (Eds.), Proceedings of EdMedia: World Conference on Educational Media and Technology (pp. 456-460). Amsterdam, Netherlands: Association for the Advancement of Computing in Education (AACE). Retrieved January 27, 2022 from https://www.learntechlib.org/primary/p/184232/.
References
View References & Citations Map
Barry, A. (2001). Political machines: governing a technological society. London; New York: Athlone Press.
Blok, A., Jensen, T.E., & Routledge. (2012). Bruno Latour: Hybrid thoughts in a hybrid world. London: Routledge.
Brown, J.S. & Duguid, P. (2000). The Social life of information. Boston (MA): Harvard Business School Press.
Clarke, D. (2013). (http://planblearning.com/articles/tablets/). Accessed 27.1.2018
Deleuze, G., & Guattari, F. (2004). A thousand plateaus: capitalism and schizophrenia. London; New York: Continuum.
Fukuyama, F. (1992). The end of history and the last man. New York: The Free Press.
Latour, B. (1999). Pandora's hope: Essays on the reality of science studies. Cambridge, Mass.: Harvard University Press.
Luhmann, N. (1989). Ecological communication. Cambridge: Polity Press
Personal Data Act. (1999). Https://www.finlex.fi/en/laki/kaannokset/1999/en19990523.pdf
Prigogine, I. (2001). The end of certainty: Time, chaos and the new laws of nature. New York: Free Press.
Sannino, A. (2008). Sustaining a Non-Dominant Activity in School: Only a Utopia? Journal of Educational Change, 9(4), pp. 329-338.
Serres, M. & Latour, B. (1995). Conversations on science, culture, and time. Ann Arbor, Mich.: The University of Michigan Press.
Sokal, A.D. & Bricmont, J. (1997). Impostures intellectuelles. Paris: Odile Jacob. Veal, Michael E. Dub: Soundscapes and Shattered Songs in Jamaican Reggae, Wesleyan University Press, 2013. ProQuest Ebook Central,
These references have been extracted automatically and may have some errors. Signed in users can suggest corrections to these mistakes.
Suggest Corrections to References