You are here: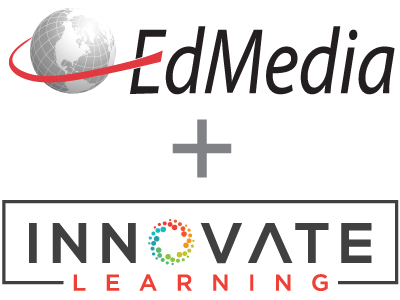 Learning Experience Technology Usability Design framework
PROCEEDING
AACE Award
EdMedia + Innovate Learning, in Amsterdam, Netherlands Publisher: Association for the Advancement of Computing in Education (AACE), Waynesville, NC
Abstract
Using information and communication technology (ICT) for learning purposes has become more ingrained in curriculums and students' lives over the past decades. Commonly, the lack of understanding about learning and pedagogy, and more specifically their contexts, will lead to creating learning software that utilize outdated pedagogy or are lacking in critical aspects of pedagogical design. This has created a need to find cost efficient ways to address the multidimensional usability issues found in learning technology. Creating an engaging and pedagogically robust learning product is a complicated task that requires easily accessible knowledge about both the technological and learning related aspects in creating learning software.
The aim of this study is to explore and present the dimensions of learning technology even further, to provide a reinforced framework for creating and evaluating learning technology. For this purpose, we have developed the Learning Experience Technology Usability Design Framework. LETUS Design has both practical and theoretically rich components that combine heuristic evaluation, pedagogical theories and findings from extensive learning technology design expert evaluations. This paper aims at offering a more definite framework for evaluating the usability of learning technology in a holistic way. This work will further elaborate especially on the contextual aspects of digital learning technology design in the LETUS Design framework.
Citation
Kenttälä, V., Rousi, R. & Kankaanranta, M. (2018). Learning Experience Technology Usability Design framework. In T. Bastiaens, J. Van Braak, M. Brown, L. Cantoni, M. Castro, R. Christensen, G. Davidson-Shivers, K. DePryck, M. Ebner, M. Fominykh, C. Fulford, S. Hatzipanagos, G. Knezek, K. Kreijns, G. Marks, E. Sointu, E. Korsgaard Sorensen, J. Viteli, J. Voogt, P. Weber, E. Weippl & O. Zawacki-Richter (Eds.), Proceedings of EdMedia: World Conference on Educational Media and Technology (pp. 414-423). Amsterdam, Netherlands: Association for the Advancement of Computing in Education (AACE). Retrieved June 9, 2023 from https://www.learntechlib.org/primary/p/184225/.
References
View References & Citations Map
Becker, K., & Jacobsen, D.M. (2005). Games for learning: Are schools ready for what's to come. In Proceedings of DiGRA 2005 Conference: Changing Views Worlds in Play.
Bevan, N. (2009). Usability. In Encyclopedia of Database Systems (pp. 3247-3251). Springer US.
Boehm, B., & Basili, V.R. (2005). Software defect reduction top 10 list. Foundations of empirical software engineering: the legacy of Victor R. Ba sili, 426, 37.
Davids, M.R., Chikte, U.M., & Halperin, M.L. (2014). Effect of improving the usability of an e-learning resource: a randomized trial. Advances in physiology education, 38(2), 155-160.
Ertmer, P.A., Ottenbreit-Leftwich, A., & Tondeur, J. (2015). Teacher beliefs and uses of technology to support 21st century teaching and learning. In H.R.F ives & M. Gill (Eds.), International handbook of research on teacher beliefs (pp. 403–418). New York: Routledge, Taylor& Francis.
Garrison, D.R. (2011). E-learning in the 21st century: A framework for research and practice. Taylor& Francis.
Genc, Z. (2014). Parents' Perceptions about the Mobile Technology Use of Preschool Aged Children. ProcediaSocia l and Behavioral Sciences, 146, 55-60.
Hanus, M.D., & Fox, J. (2015). Assessing the effects of gamification in the classroom: A longitudinal study on intrinsic motivation, social comparison, satisfaction, effort, and academic performance. Computers& Education, 80, 152-161.
Inan, F.A., & Lowther, D.L. (2010). Factors affecting technology integration in K-12 classrooms: A path model. Educational Technology Research and Development, 58(2), 137-154.
Joo, Y.J., Lim, K.Y., & Kim, N.H. (2016). The effects of secondary teachers' Technostress on the intention to use technology in South Korea. Computers& Education, 95, 114–122. Judson, E. (2006). How teachers integrate technology and their beliefs about learning: Is there a connection? Journal of Technology and Teacher Education, 14 , 581–597.
Kale, U., & Goh, D. (2014). Teaching style, ICT experience and teachers' attitudes toward teaching with Web 2.0.
Kelly, M.A. (2010). Technological Pedagogical Content Knowledge (TPACK): A Content analysis of 2006–2009 print journal articles. In D. Gibson, & B. Dodge (Eds.), Proceedings of the Society for Information Technology& Teacher Education International Conference 2010 (pp. 3880–3888). Chesapeake, VA: AACE.
Kenttälä, V., Kankaanranta, M., Rousi, R., & Pänkäläinen, T. (2015). Usability challenges in digital learning solutions. In Proceedings of the Frontiers in Education 2015 : Launching a New Vision in Engineering Education (pp. 192-198). IEEE.
Kenttälä, V., & Kankaanranta, M. (2017). Courage to learn and utilize ICT in teaching-building understanding of teachers who lack courage. In T. Bastiaens, J. Dron, & S. Mishra (Eds.), E-Learn 2017 : World Conference on ELearning inCorporate, Government, Healthcare, and Higher Education (pp. 611-620). Chesapeake: Association for
Kenttälä, V., Rousi, R., & Kankaanranta, M. (2017). Towards the Learning Experience Technology Usability framework. In T. Kidd, & L.R. Morris (Eds.), Handbook of Research on Instructional Systems and Educational Technology (pp. 12). IGI global.
Koehler, M.J., & Mishra, P. (2009). What is technological pedagogical content knowledge. Contemporary issues in technology and teacher education, 9 (1), 60-70.
Li, T.M., Chau, M., Sung, W.K., Lee, A.J., Wong, P.W., & Yip, P.S. (2016). Design and evaluation of a Facebook game for self-directed e-learning. Knowledge Management& E-Learning: An International Journal (KM & EL), 8(3), 464-480.
Lombardi, M.M. (2007). Authentic learning for the 21st century: An overview. Educause learning initiative, 1(2007), 1-12.
McComas, W.F. (2014). 21st-century skills. In The language of science education (pp. 1-1). Sense Publishers.
McWilliam, E. (2008). Unlearning how to teach. Innovations in education and teaching international, 45(3), 263-269.
Porras-Hernández, L.H., & Salinas-Amescua, B. (2013). Strengthening TPACK: A Broader notion of context and the use of teacher's narratives to reveal knowledge construction. Journal of Educational Computing Research, 48(2), 223-244.
Read, J.C. (2008). Validating the Fun Toolkit: an instrument for measuring children's opinions of technology. Cognition, Technology& Work, 10(2), 119-128.
Rosenberg, J.M., & Koehler, M.J. (2015). Context and technological pedagogical content knowledge (TPACK): A
Sitzmann, T. (2011). A meta-analytic examination of the instructional effectiveness of computer-based simulation systematic review. Journal of Research on Technology in Education, 47(3), 186-210.
Squires, D., & Preece, J. (1999). Predicting quality in educational software: Evaluating for learning, usability and the synergy between them. Interacting with computers, 11(5), 467-483.
Syvänen, A., Mäkiniemi, J.P., Syrjä, S., Heikkilä-Tammi, K., & Viteli, J. (2016). When does the Educational use of ICT become a source of technostress for Finnish Teachers?. In Seminar. Net: Media, Technology& Life-Long Learning (Vol. 12, No. 2).
Valle, A., Cabanach, R.G., Núnez, J.C., González-Pienda, J., Rodríguez, S., & Piñeiro, I. (2003). Multiple goals,
UNESCO. (2006). Education for All: A Global Monitoring Report. UNESCO. UNESCO. P. 150
Van Nuland, S.E., & Rogers, K.A. (2015). The anatomy of E-Learning tools: Does software usability influence motivation and academic learning. British Journal of Educational Psychology, 73 (1), 71-87.
Vermeulen, M., Kreijns, K., van Buuren, H., & Van Acker, F. (2016). The role of transformative leadership, ICT-learning outcomes? Anatomical sciences education, 9(4), 378-390.
These references have been extracted automatically and may have some errors. Signed in users can suggest corrections to these mistakes.
Suggest Corrections to References