You are here: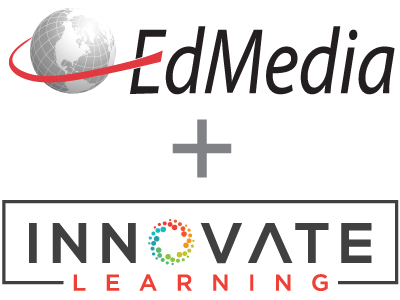 Being chatty is allowed: Design implications of an innovative online reading experience
PROCEEDING
Beth Jordan, University of South Florida Health, United States ; Glenn Smith, Diane Austin, University of South Florida, United States
EdMedia + Innovate Learning, in Amsterdam, Netherlands Publisher: Association for the Advancement of Computing in Education (AACE), Waynesville, NC
Abstract
Our research team is developing an innovative online reading experience with embedded games, IMapBook.com. Previous studies in the Netherlands, China, and United States focused on various aspects of this innovative technology. In this study, we analyzed social interaction that occurred face-to-face while students navigated through reading text and playing games. We are currently adding social interaction to support student comprehension and reading motivation based on the results. Lessons learned and implications for design are included in this paper. For example, less than 15% of the interactions were about the text, so we added guided chats which appear while they read. These features are being tested by a small group of students in a follow up study. The results of both studies will guide further development of social interaction and participatory learning.
Citation
Jordan, B., Smith, G. & Austin, D. (2018). Being chatty is allowed: Design implications of an innovative online reading experience. In T. Bastiaens, J. Van Braak, M. Brown, L. Cantoni, M. Castro, R. Christensen, G. Davidson-Shivers, K. DePryck, M. Ebner, M. Fominykh, C. Fulford, S. Hatzipanagos, G. Knezek, K. Kreijns, G. Marks, E. Sointu, E. Korsgaard Sorensen, J. Viteli, J. Voogt, P. Weber, E. Weippl & O. Zawacki-Richter (Eds.), Proceedings of EdMedia: World Conference on Educational Media and Technology (pp. 238-243). Amsterdam, Netherlands: Association for the Advancement of Computing in Education (AACE). Retrieved June 6, 2023 from https://www.learntechlib.org/primary/p/184203/.
References
View References & Citations Map
Abrams, S.S., & Russo, M.P. (2015). Layering Literacies and Contemporary Learning. Journal of Adolescent& Adult Literacy, (2), 131.
Anderson, T., & Shattuck, J. (2012). Design-based research: A decade of progress in education research? Educational Researcher, 41(1), 16-25.
Appleman, D. (2006). Reading for themselves: How to transform adolescents into lifelong readers throughout-of-class book clubs. Portsmouth, NH: Heinemann.
Bradley, B.A., & Reinking, D. (2011). Enhancing research and practice in early childhood through formative and design experiments. Early Childhood Development and Care, 181(3), 305-319.
Certo, J., Moxley, K., Kelly, R., & Jeffrey, A. (2010). "I Learned How to Talk about a Book": Children's Perceptions of Literature Circles across Grade and Ability Levels. Literacy Research and Instruction, 49(3), 24-246.
Coccia, L. (2015). Literature Circles and Their Improvement of Comprehension. (Masters thesis). Retrieved from http://fisherpub.sjfc.edu/education_ETD_masters/316.
Daniels, H. (2002). Literature circles: Voice and choice in book clubs and reading groups. Portland, ME: Stenhouse Publishers.
Doran, J. (2010). Using VideoGame Playing to Increase Student Motivation to Read. (Master's thesis). Retrieved from https://etd.ohiolink.edu/
Gall, M.D., Gall, J.P., & Borg, W.R. (2007). Educational research: An introduction (8th ed.). Boston, MA: Allyn & Bacon.
Gee, J.P., & Schaffer, D.W. (2010). Looking Where the Light is Bad: VideoGames and the Future of Assessment. Edge: The Latest Information for The Education Practitioner, 6(1), 3-19.
Helgeson, J. (2017). Differentiating Through Literature Circles, Kappa Delta Pi Record, 53(1), 41-44,
Pearson, C. (2010). Acting up or acting out? Unlocking children's talk in literature circles. Literacy, (1), 3.
Reinking, D., & Bradley, B.A. (2008). On Formative and Design Experiments: Approaches to Language and Literacy Research. New York, NY: Teachers College Press.
Scharber, C., Melrose, A, Wurl, J. (2009) "Online book clubs for preteens and teens", Library Review, Vol. 58(3), 176-195, doiorg.ezproxy.lib.usf.edu/
Whittaker, C.R. (2012). Integrating literature circles into a cotaught inclusive classroom. Intervention in School& Clinic, (4). 214.
Zucker, T.A., Moody, A.K., & McKenna, M.C. (2009). The Effects of Electronic Books on Pre-Kindergarten-to-Grade 5 Students' Literacy and Language Outcomes: A Research Synthesis. Journal of Educational Computing Research, 40(1), 47-87.
These references have been extracted automatically and may have some errors. Signed in users can suggest corrections to these mistakes.
Suggest Corrections to References