You are here: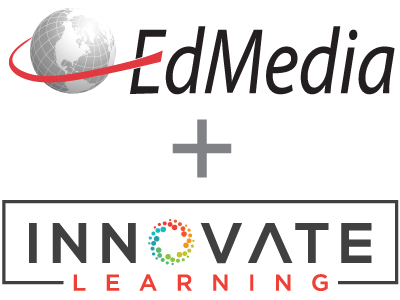 Locus of Control – Online Instruction Using Web Conferencing Tool
PROCEEDING
Yong Seng Tan, Kent State University, United States
EdMedia + Innovate Learning, in Washington, DC ISBN 978-1-939797-29-2 Publisher: Association for the Advancement of Computing in Education (AACE), Waynesville, NC
Abstract
This research conducted at one of the higher education institutions in Nevada from a graduate level course. The effects of online learning referring to the Locus of Control must be understood to improve learning outcomes. Three online video conference meeting sessions added to the course to improve students' performance by providing opportunities to raise any questions discovered the remaining projects in the course. A questionnaire was available to receive feedback from all the students after the meetings. The results suggest that adding a web conferencing tool such as Skype has a positive impact on the external Locus of Control environment because it provides alternate solutions for students to communicate with their instructor, like a classroom delivery course or a more personal learning experience.
Citation
Tan, Y.S. (2017). Locus of Control – Online Instruction Using Web Conferencing Tool. In J. Johnston (Ed.), Proceedings of EdMedia 2017 (pp. 904-908). Washington, DC: Association for the Advancement of Computing in Education (AACE). Retrieved April 14, 2021 from https://www.learntechlib.org/primary/p/178403/.
References
View References & Citations Map
Bentley K., & Collins S. (2007). The evolution of web conferencing. EDUCAUSE Evolving Technologies Committee, 1 & 2.
Bonk, C.J., & King, K.S. (1998). Electronic collaborators: learner-centered technologies for literacy, apprenticeship, and discourse/ edited by Curtis Jay Bonk, Kira S. King. Mahwah, N.J.: L. Erlbuam Associates, 1998. Pp. Xvii-xx.
Davie L., & Wells, R. (1992). Empowering the learner through computer-mediated communication. In M.G. Moore (Ed.), Distance education for corporate and military training (Readings in Distance Education, No. 3, pp. 104-112).
Findley, M.J. And Cooper, H.M. (1983). Locus of control and academic achievement: A literature review. Journal of Personality and Social Psychology, 44(2), 419-427.
Garrison D.R. (1993). 'A cognitive constructivist view of distance education: An analysis of teaching-learning assumptions', Distance Education, vol. 14, no. 2, pp. 199-211.
Gifford D.D., Briceno-P.J., & Mianzo F. (2006). Locus of control: academic achievement and retention in a sample of university first-year students. Journal of college admission, 1, 20.
Grimes, S.K. (1997). Underprepared college students: Characteristics, persistence, and academic success. Community College Journal of Research and Practice, 21 (1), 47-58.
Laurillard D. (1993). Rethinking university teaching: A framework for the effective use of educational technology, Routledge, London.
Liu Y., LavellE., & Andris J. (2002). Effects of online instruction on locus of control and achievement motivation. Paper Presentation at AERA Annual Conference in New Orleans, 2,3, 7, 8.
Murphy K.L. And Cifuentes L. (2001), Using web tools, collaborating, and learning online, Distance Education, 22:2, 286.
Palloff, R. & Pratt, K. (1999), Building learning communities in cyberspace: Effective strategies for the online classroom, San Francisco, Jossey-Bass.
Rotter, J. (1966). Generalized expectations for internal versus external control of reinforcement, Psychological Monographs, 80(1), 1-28.
Solimeno A., Mebane M.E., Tomai M., and Francescato D. (2007). The influence of students and teachers characteristics on the efficacy of face-to-face and computer supported collaborative learning. Science Direct, 1, 110, 117.
Wang, A.Y., & Newlin, M.H. (2000). Characteristics of students who enroll and succeed in psychology web based classes. Journal of Educational Psychology, 92, 137-143.
These references have been extracted automatically and may have some errors. Signed in users can suggest corrections to these mistakes.
Suggest Corrections to References