You are here: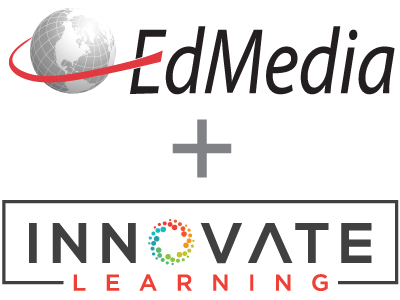 Walking the Talk: Adding Value to the Higher Education Experience Through Innovative Technology Enhanced Learning
Proceeding
Zarina Mariam Charlesworth, HEG Arc School of Business University of Applied Sciences W. Switzerland (HES-SO), Switzerland ; Natalie B. Sarrasin, University of Applied Sciences W. Switzerland (HES-SO), Switzerland
EdMedia + Innovate Learning, in Vancouver, BC, Canada ISBN 978-1-939797-24-7 Publisher: Association for the Advancement of Computing in Education (AACE), Waynesville, NC
Abstract
This paper examines the results of a research project the focus of which was the use of digital technologies in the higher education classroom through the lens of adding value. Multi-phase qualitative research carried out with bachelor-degree students (n=17), teaching faculty (n=20), administrative, and pedagogical services personnel (n=9) shows a certain incoherence in the manner in which technology is either viewed or used to enhance the overall learning experience. This highlights the need for scaffolding for both the students and the educators and more importantly supports the idea that change really needs to be driven by the institute in order that technology enhanced learning fulfils the promise of adding value to education today.
Citation
Charlesworth, Z.M. & Sarrasin, N.B. (2016). Walking the Talk: Adding Value to the Higher Education Experience Through Innovative Technology Enhanced Learning. In Proceedings of EdMedia 2016--World Conference on Educational Media and Technology (pp. 1016-1023). Vancouver, BC, Canada: Association for the Advancement of Computing in Education (AACE). Retrieved December 14, 2019 from https://www.learntechlib.org/primary/p/173071/.
References
View References & Citations Map
Armstrong, J., & Franklin, T. (2008). A review of current and developing international practice in the use of social networking (Web 2.0) in higher education. UK: Franklin Consulting.
Buchanan, T., Sainter, P., & Saunders, G. (2013). Factor's affecting faculty use of learning technologies: implications for models of technolgoy adoption. Journal of Computing in Higher Education, 25(1), 1-11.
Charlesworth, Z.M., & Sarrasin, N.B. (2016). Coming of Age: Digital Natives on the Road to Becoming Digital Learners. Paper presented at the European Association for Practitioner Research on Improving Learning in Education& Professional Practice 2015, Luxembourg.
Dabbagh, N., & Kitsantas, A. (2012). Personal learning environments, socialmedia, and self-regulated learning:A natural formula forconnecting formal and informal learning. Internet and Higher Education, 15, 3-8.
Gikas, J., & Grant, M.M. (2013). Mobile computing devlces in higher education: Student perspectives on learning with cellphones, smartphones& Social media. Internet and Higher Education, 19(2013), 18-26.
Gordon, N. (2014). Flexible pedagogies: technology-enhanced learning Flexible pedagogies: preparing for the future. York, UK: The Hgher Education Academy.
Greenhow, C., Robelia, B., & Hughes, J.E. (2009). Learning, teaching, and scholarship in a digital age: Web 2.0 and classroom research: What path should we take now? Educational Researcher, 38, 246-259.
Henderson, M., Selwyn, N., Finger, G., & Aston, R. (2015). Students'everyday engagement with digital technology in university: exploring patterns of use and 'usefulness'. Journal of Higher Education Policy and Management, 37(3), 308-319.
Jackson, D. (2012). Testing a model of undergraduate competence in employability skills and its implications for stakeholders. Journal of Education and Work, 27(2), 220-242.
Jackson, D. (2013). Student perceptions of the importance of employability skill provision in business undergraduate programs. Journal of Education for Business, 88, 271-279.
Jasinski, M. (2007). Innovate and integrate: Embedding innovative practices. Australian Government.
Johnson, L., Adams Becker, S., Estrada, V., & Freeman, A. (2014). The NMC Horizon Report: 2014 Higher Education Edition. In T.N.M. Consortium (Ed.). Austin, texas.
Keppell, M., Suddaby, G., & Hard, N. (2015). Assuring best practice in technology-enhanced learning environments. Research in Learning Technology, 23(2015), 1-13.
King, A. (1993). From Sage on the Stage to Guide on the Side. College Teaching, 41(1), 30-35.
Kirkwood, A., & Price, L. (2014). Technology-enhanced learning and teaching in higher education: what is 'enhanced' and how do we know? A critical literature review. Learning, Media and Technology, 39(1), 6-36.
Lowden, K., Hall, S., Elliot, D., & Lewin, J. (2011). Employers' perceptions of the employability skills of new graduates: University of Glasgow_SCRE Centre for Research in Education& The Edge Foundation.
McLoughlin, C., & Lee, M.J.W. (2010). Personalised and self-regulated learning in the Web 2.0 era: International exemplars of innovative pedagogy using social software. Australasian Journal of Educational Technology, 26(1), 28-43.
OECD. (2000). Knowledge management in the learning society. Paris: The Centre for Educational Research and Innovation.
OECD. (2015). Students, computers and learning: Making the connection.
Porter, M.E. (1985). The Competitive Advantage: Creating and Sustaining Superior Performance. New York, USA: Free Press.
Rathee, R., & Rajain, P. (2013). Service value chain models in higher education. International Journal of Emerging Research in Management& Technology, 2(7), 1-6.
Rienties, B., Brouwer, N., & Lygo-Baker, S. (2013). The effects of online professional development on higher education teachers' beliefs and intentions towards learning facilitation and technology. Teaching and Teacher Education, 29, 122-131.
Rodriguez, P., Nussbaum, M., & Dombrovskaia, L. (2012). ICT for Education: a conceptual framework for the sustainable adoption of Technology-Enhanced Learning environments in schools. Technology, Pedagogy and Education, 21(3), 291-315.
Tatikonda, L. (2007). Applying lean principles to design, teach and assess courses. Management Accounting Quarterly, 8(3), 2738.
Tymon, A. (2011). The student perspective on employability. Studies in Higher Education, 38(6), 841-856.
Vander Merwe, A., & Cronje, J. (2004). The Educational Value Chain as modelling tool in reengineering effort. Paper presented at the 3rd International Symposium on Information and Communication Technologies, Las Vegas, Nevada, USA.
Wynn, M.F. (2013). Student perceptions of technology in the classroom: a faculty and student collaboration. The Research: An Interdisciplinary Journal, 26(3), 21-33.
These references have been extracted automatically and may have some errors. Signed in users can suggest corrections to these mistakes.
Suggest Corrections to References