You are here: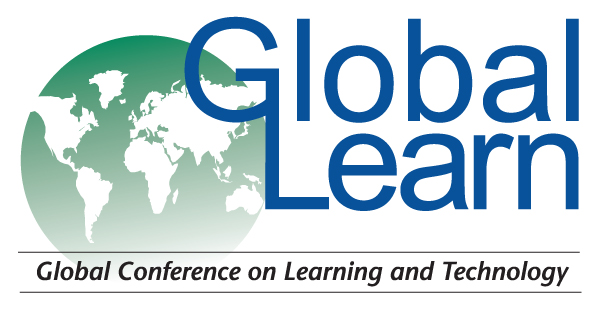 Online Learning: Students' Perception, Satisfaction, and Comfort
PROCEEDING
Global Learn, in Limerick, Ireland Publisher: Association for the Advancement of Computing in Education (AACE)
Abstract
During the last decade, online and hybrid online courses have been gaining much popularity, particularly in higher education. This study provides an analysis of students' perceptions related to technology and helps identify the predicting factors which have an influence on satisfaction and acceptance of online learning. A cross sectional study of 767 undergraduate students responding to a pre-online course survey were studied between 2005 and 2015. Descriptive statistics, chi-square, and logistic regression are used in this analysis. Preliminary findings reveal that students who had participated in an online class previously demonstrate significantly more comfort using new technologies (p-value < .05, chi-square=4.94). And, students who live more than 50 miles from school are more likely to indicate wanting to take future online classes (p-value = 0.019). Findings of this study should inform faculty teaching online courses and administrators in online programs.
Citation
Lancaster, S. & Lancaster, P. (2016). Online Learning: Students' Perception, Satisfaction, and Comfort. In Proceedings of Global Learn-Global Conference on Learning and Technology (pp. 460-465). Limerick, Ireland: Association for the Advancement of Computing in Education (AACE). Retrieved March 1, 2021 from https://www.learntechlib.org/primary/p/172756/.
References
View References & Citations Map
Akyol, Z., Garrison, D.R., & Ozden, M.Y. (2009). Online and blended communities of inquiry: Exploring the developmental and perceptional differences. International Review of Research in Open and Distance Learning, 10(6)
Allen, E.I., & Seaman, J. (2015). Grade level: Tracking online education in the United States. Retrieved from http://info2.onlinelearningconsortium.org/rs/897-CSM-305/images/gradelevel.pdf Bambara, C.S., Harbour, C.P., Davies, T.G., & Athey, S. (2009). Delicate engagement: The lived experience of community college students enrolled in high-risk online courses. Community College Review [H.W. Wilson-EDUC] , 36(3), 219.
Blankenship, R., & Atkinson, J.K. (2010). Undergraduate student online learning readiness. International Journal of Education Research, 5(2), 44-54.
Colachico, D. (2007). Developing a sense of community in an online environment. International Journal of Learning, 14(1), 161165.
Collopy, R., & Arnold, J. (2009). To Blend or Not To Blend: Online and Blended Learning Environments in Undergraduate Teacher Education. Issues in Teacher Education, 18(2), 85-101.
Comer, D.R., Lenaghan, J.A., & Sengupta, K. (2015). Factors That Affect Students' Capacity to Fulfill the Role of Online Learner. Journal of Education For Business, 90(3), 145-155. Doi:10.1080/08832323.2015.1007906
Dosch, J.. (2010). Teaching Management Accounting Online. Cost Management, 24(2): 44-48.
Fair, B., & Wickersham, L.E. (2012). The READI assessment as a possible predictor of student success in online communication courses. Quarterly Review of Distance Education, 13(2), 115-124.
Farid, A. (2014). Student Online Readiness Assessment Tools: A Systematic Review Approach. Electronic Journal of ELearning, 12(4), 375-382.
Gaskell, A. (2006). Rethinking access, success and student retention in open and distance learning. Open Learning, 21(2), 95-98.
Jackson, L.C., Jones, S.J., & Rodriguez, R.C. (2010). Faculty actions that result in student satisfaction in online courses. Journal of Asynchronous Learning Networks, 14(4), 78.
Kırmızı, A. Ö. (2015). The influence of learner readiness on student satisfaction and academic achievement in an online program at higher education. Turkish Online Journal of Educational Technology, 14(1), 133-142.
Kirtman, L. (2009). Online Versus In-Class Courses: An Examination of Differences in Learning Outcomes. Issues in Teacher Education, 18(2), 103-16.
Lim, D.H., Morris, M.L., & Kupritz, V.W. (2007). Online vs. Blended learning: Differences in instructional outcomes and learner satisfaction. Journal of Asynchronous Learning Networks, 11(2), 27 – 42.
McGee, P. & Reis, A. (2012). Blended course design: a synthesis of best practices. Journal of Asynchronous Learning Networks, 16(4), 7 – 22.
Moore, J. (2014). Effects of online interaction and instructor presence on students' satisfaction and success with online undergraduate public relations courses. Journalism& Mass Communication Educator, 69(3), 271-288.
Mykota, D., & Duncan, R. (2007). Learner Characteristics as Predictors of Online Social Presence. Canadian Journal of Education, 30(1), 157-70.
These references have been extracted automatically and may have some errors. Signed in users can suggest corrections to these mistakes.
Suggest Corrections to References