You are here: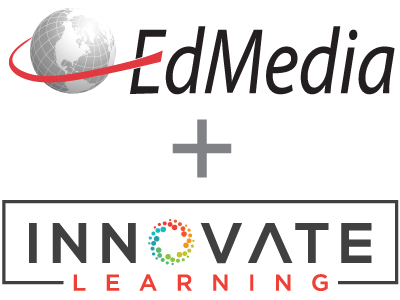 Going Beyond Marginalia to Ice-Cream: The Second Generation of Online Discussion Forums:
PROCEEDINGS
Eva Mary Bures, Bishop's University, Canada
EdMedia + Innovate Learning, in Montreal, Quebec, Canada ISBN 978-1-939797-16-2 Publisher: Association for the Advancement of Computing in Education (AACE), Waynesville, NC
Abstract
This paper describes our design efforts to create a pedagogically-grounded web-based discussion forum software. Building on Textweaver, Marginalia adds functionality to Moodle, including annotation and keyword features. Formatively evaluated within several university-level courses, students used the feature in a more social manner than expected. The nature of the task and other contextual variables influenced how the feature was used. The next phase of development goes beyond Marginalia to 'IceCream.' Instead of a 'one-size-fits-all' approach, different flavours for elementary, high school and adult learners are being designed. IceCream incorporates motivational theories, integrating the social nature of Web 2.0 tools, incorporating more features tailored to specific tasks, and providing guidance through collaborative scripts embedded in the tool to enable learners and instructors to more effectively choose whether, when and how to use different features. Features are being mindfully i
Citation
Bures, E.M. (2015). Going Beyond Marginalia to Ice-Cream: The Second Generation of Online Discussion Forums:. In S. Carliner, C. Fulford & N. Ostashewski (Eds.), Proceedings of EdMedia 2015--World Conference on Educational Media and Technology (pp. 149-158). Montreal, Quebec, Canada: Association for the Advancement of Computing in Education (AACE). Retrieved July 19, 2019 from https://www.learntechlib.org/primary/p/151512/.
References
View References & Citations Map
Abrami, P.C., Bernard, R.M., Bures, E.M., Borokhovski, E., & Tamim, R. (2011). Interaction in distance education and online learning: Using evidence and theory to improve practice. Journal of Computing in Higher Education, 23(2/3), 82-103.
Abrami, P.C., Bures, E.M., Idan, E., Meyer, E., & Venkatesh, V. (2013). Electronic Portfolio Encouraging Active and Reflective Learning (ePEARL). In R. Azevedo& V. Aleven (Eds.), International handbook of metacognition and learning technologies (pp. 503-516). Springer Science.
Ames, M. & Naaman, M. (2007). Why We Tag: Motivations for Annotation in Mobile and Online Media. SIGCHI conference on Human factors in computing systems (pp. 971-980).
Bateman, S., Brooks, C., Mccalla, G. & Brusilovsky, P. (2006). Collaborative Tagging Approaches for Ontological metadata in Adaptive e-learning Systems. International Workshop on Applications of Semantic Web Technologies for E-Learning (pp. 3–12).
Bernard, R.M., Abrami, P.C., Borokhovski, E., Wade, A., Tamim, R., Surkes, M.A., & Bethel, E.C. (2009) A meta-analysis of three interaction treatments in distance education. Review of Educational Research, 79, 1243-1289.
Bures, E.M., Schmid, R.F. & Abrami, P.C. (2009). "Developing a perspective", "Inter-connecting" and "bringing it together": Who chooses to use a labelling feature in online conversations in a graduate course? Educational Media International, 46 (4), 317-394.
Bures, E., Feenberg, A., Xin, C., & Abrami, P.C. (2011). Social Annotating in the Online Margins: Re(designing) an Annotation Tool drawing on Unintended ways University Students and Faculty Chose to Use it. In H. Spada, G. Stahl, N. Miyake & N. Law (Eds.), Connecting computer-supported collaborative learning to policy and practice: CSCL2011 Conference Proceedings. Volume III— Community Events Proceedings (pp. 756-760). Hong Kong, China: International
Farzan, R. And Brusilovsky P. (2008). AnnotatEd: A Social navigation and annotation service for web-based educational resources. Journal of the New Review of Hypermedia and Multimedia, 14(1), 3-32.
Feenberg, A. (1989). The written world. In R. Mason& A. Kaye (Eds.), Mindweave: Communication, computers, and distance education (pp. 22-39). Oxford: Pergamon Press.
Feenberg, A. (2001). Discussion Management Software: the TextWeaver. Fund for Improvement of Postsecondary Education (FIPSE, No. P116B010752).
Friesen, N. (2009). Genre and CSCL: The Form and rhetoric of the online posting. International Journal of Computer Supported Collaborative Learning, 2(4), 171-185.
Harasim, L. (1993). Global Networks: Computers and Communication. Cambridge: MIT Press.
Hara, N., Bonk, C.J., & Angeli, C. (2000). Content analysis of online discussion in an applied educational psychology course Instructional Science, 28(2), 115-152.
Hewitt, J., Brett, C., & Peters, V. (2007). Scan Rate: A new metric for the analysis of reading behaviors in asynchronous computer conferencing environments. American Journal of Distance Education, 21(4), 215-231.
Hewitt, J. & Scardamalia, M. (1998). Design principles for distributed knowledge building processes. Educational Psychology Review, 10(1), 75-96.
Lee, J. & Jeong, A. (2009). The effects of argument mapping on critical thinking process in computer-supported collaborative argumentation. Paper presented at the Annual Meeting of the American Educational Research Association, San Diego.
Nokelainen, P., Miettinen, M., Kurhila, J., Floréen, P. & Tirri, H. (2005). A shared document-based annotation tool to support learner-centred collaborative learning. British Journal of Educational Technology, 36(5), 757–770.
Rourke, L. & Kanuka, H. (2007). Barriers to online critical discourse. International Journal of Computer-Supported Collaborative Learning, 2(1), 105-126.
Scardamalia, M. & Bereiter, C. (1994). Computer support for knowledge building communities. Learning Sciences, 3(3), 265-283.
Wise, A.F., Marbouti, F., Hsiao, Y. & Hausknecht, S. (2012). A survey of factors contributing to learners' "listening" behaviors in asynchronous discussions. Journal of Educational Computing Research, 47(4), 461–480.
Wise, A.F., Saghafian, M. & Padmanabhan, P. (2012). Towards more precise design guidance: Specifying and testing the functions of assigned student roles in online discussions. Educational Technology Research and Development, 60(1), 55–82.
Xin, C. & Feenberg, A. (2006). Pedagogy in cyberspace: The Dynamics of online discussion. Journal of Distance Education, 21(2), 1-25.
Zimmerman, B.R. (2002). Becoming a self-regulated learner. Theory Into Practice, 41(2). 64-70.
These references have been extracted automatically and may have some errors. Signed in users can suggest corrections to these mistakes.
Suggest Corrections to References