You are here: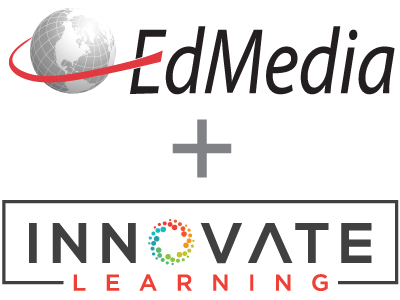 Developing an instrument for the growth of college students' e-tutoring competencies
PROCEEDINGS
EdMedia + Innovate Learning, in Montreal, Quebec, Canada ISBN 978-1-939797-16-2 Publisher: Association for the Advancement of Computing in Education (AACE), Waynesville, NC
Abstract
As technology application has adopted to provide academic support ubiquitously, the presence of e-tutoring has grown for decreasing educational budgets and reducing the digital divide. However, many e-tutoring studies have focused on students' academic achievement rather than service learning competencies. The purpose of this study is to develop a student-perceived and literature-based instrument on online tutoring for exploring college students' acquisition of competencies after their serving online tutoring for rural primary students. This study suggests an exploratory study can be conducted for investigating in-depth competencies to better understand tutor's and tutee's lifelong learning gains beyond strictly quantifiable academic achievement after their e-tutoring experiences.
Citation
Chien, C.F., Liao, C.J. & Walters, B.G. (2015). Developing an instrument for the growth of college students' e-tutoring competencies. In S. Carliner, C. Fulford & N. Ostashewski (Eds.), Proceedings of EdMedia 2015--World Conference on Educational Media and Technology (pp. 911-915). Montreal, Quebec, Canada: Association for the Advancement of Computing in Education (AACE). Retrieved June 17, 2019 from https://www.learntechlib.org/primary/p/151499/.
Keywords
References
View References & Citations Map
Andrews, D.J.C. (2009). "The hardest thing to turn from": The effects of service-learning on preparing urban educators. Equity& Excellence in Education, 42(3), 272-293.
Cavanaugh, C.S., Gillan, K.J., Kromrey, J., Hess, M., & Blomeyer, R. (2004). The effects of distance education on K-12 student outcomes: a meta-analysis. Naperville, IL: Learning Point Associates.
ChanLin, L-J., Lin, H-Y., & Lu, T-H. (2012). College students' service learning experiences from E-tutoring children in remote areas. Procedia-Social and Behavioral Sciences, 46, 450-456.
DeWalt, K.M., & DeWalt, B.R. (2002). Participant observation: A guide for fieldworkers. Walnut Creek, CA: Altamira Press.
Downe-Wamboldt, B. (1992). Content analysis: Method, applications, and issues. HealthCare for Women International 13(3), 313–321.
Flynn, R., Marquis, R.A., Paquet, M-P., Peeke, L.M., & Aubry, T.D. (2012). Effects of individual direct-instruction tutoring on foster children's academic skills: A randomized trial. Children and Youth Service Review, 34, 1183-1189.
Furco, A. (1996). Service-learning: A balanced approach to experiential education. In B. Taylor, & Corporation for National Service (Eds.). Expanding boundaries: Serving and learning (pp. 9-13). Washington DC: Corporation for National
Gilligan, C. (1995). Hearing the difference: Theorizing connection. Hypatia, 10(2), 120-127.
Gilligan, C., & Attanucci, J. (1988). Two moral orientations: Gender differences and similarities. Merrill-Palmer Quarterly, 34(3), 223-237.
Graneheim, U.H., & Lundman, B. (2004). Qualitative content analysis in nursing research: Concepts, procedures and measures to achieve trustworthiness. Nurse Education Today, 24, 105-112.
Jaffee, S., & Hyde, J.S. (2000). Gender differences in moral orientation: A meta-analysis. Psychological Bulletin, 126(5), 703-726.
Kopp, B., Matteucci, M.C., & Tomasetto, C. (2012). E-tutorial support for collaborative online learning: An explorative study on experienced and inexperienced e-tutors. Computer and Education, 58, 12-20.
Krippendorf, K. (1980). Content analysis: An introduction to its methodology. Beverly Hills, CA: SAGE Publications, Ltd.
Mazaheri, M., Eriksson, L.E., Heikkila, K., Nasrabadi, A.N., Ekman, S-L., Sunvisson, H. (2013). Experiences of living with dementia: Qualitative content analysis of semi-structured interviews. Journal of Clinical Nursing, 22, 3032-3041.
McPherson, M., & Nunes, M.B. (2004). The role of tutors as an integral part of online learning support. European Journal of Open and Distance Learning. Retrieved from http://www.eurodl.org/materials/contrib/2004/Maggie_MsP.html
National Service-Learning Clearinghouse. (2008). History of service-learning in higher education. Retrieved from http://education.ufl.edu/learnandserve/resources/resource%20files/History_of_SL_in_HE_FINAL_May08.pdf
NationalService-Learning Clearinghouse. (2015). What is service-learning. Http://servicelearning.mysdhc.org/PDF/What%20is%20Service-Learning%20revised%20pdf.pdf
RetrievedfromSarantakos, S. (1993). Social research. Basingstoke, UK: Macmillan
Skoe, E.E.A. (2014). Measuring care-based moral development: The ethic of care interview. Behavioral Development Bulletin, 19(3), 95-104.
Stachowski, L.L., & Mahan, J.M. (1998). Cross cultural field placements: Student teachers learning from schools and communities. Theory into Practice, 37(2), 155-162.
Weber, R.P. (1990). Basic content analysis (2nd ed.). Newbury Park, CA: SAGE Publications, Inc.-915-EdMedia 2015-Montreal, Quebec, Canada, June 22-24, 2015
These references have been extracted automatically and may have some errors. Signed in users can suggest corrections to these mistakes.
Suggest Corrections to References