You are here: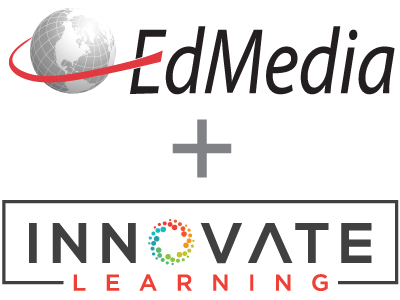 Novice versus Experienced Online Graduate Student Expectations: A Comparative Analysis
PROCEEDINGS
Steve Bounds, Arkansas State University, United States
EdMedia + Innovate Learning, in Montreal, Quebec, Canada ISBN 978-1-939797-16-2 Publisher: Association for the Advancement of Computing in Education (AACE), Waynesville, NC
Abstract
This paper is part of an overall study to determine reasons why students dropped out of a large-scale online graduate program in educational leadership at a Midwestern university. The purpose of this component of the study was to determine if differences in expectations existed between students who had prior experience with online courses compared to those who had no prior experience. It was hypothesized that if a disconnection exists between program expectations and student expectations students are more likely to drop out of a program. This study revealed that among the students who dropped out of an online graduate program those who had no prior experience with online classes were less certain about what to expect. The paper suggests possible ways to eliminate the disconnection between program expectations and student expectations. Having a plan in place to mitigate this disconnect serves both the student and the institution.
Citation
Bounds, S. (2015). Novice versus Experienced Online Graduate Student Expectations: A Comparative Analysis. In S. Carliner, C. Fulford & N. Ostashewski (Eds.), Proceedings of EdMedia 2015--World Conference on Educational Media and Technology (pp. 835-840). Montreal, Quebec, Canada: Association for the Advancement of Computing in Education (AACE). Retrieved August 13, 2020 from https://www.learntechlib.org/primary/p/151492/.
Keywords
References
View References & Citations Map
Asianian, C. & Clinefelter, D. (2013). Online college students 2013: Comprehensive data on demands and preferences. Louisville, KY: The Learning House, Inc. Bart, M. (Ed.). (2012, February). Introduction to the report. In Faculty Focus: Special report: Online student engagement tools and strategies. Magna Publications. Retrieved from: http://www.facultyfocus.com/free-reports/online-student-engagement-toolsandstrategies/
Berge, Z. & Huang, Y. (2004). A model for sustainable student retention: A holistic perspective on the student dropout problem with special attention to e-learning. Distance Online Symposium, The American Center for the Study of Distance Education. Vol. (13)5.
Carnoy, M., Rabling, B.J., Castaño-Muñoz, J., Montoliu, J.D., & Sancho-Vinuesa, T. (2012). Does on-line distance higher education pay off for adult learners? The case of the Open University of Catalonia. Higher Education Quarterly, 66(3), 248-271.
Dobbs, R.R., Waid, C.A. And del Carmen, A. (2009). Student's perceptions of online courses: The effect of online course experience. The Quarterly Review of Distance Education, 10(1), 9-26.
Fetzner, M. (2013). What do unsuccessful online students want us to know? Journal of Asynchronous Learning Networks, 17(1): 13-27.
Gravel, C. (2012). Student-advisor interaction in undergraduate online degree programs: A factor in student retention. NACADA Journal, 32(2), 56-67.
Hachey, A., Wladis, C., & Conway, K. (2012). Is the second time charm? Investigating trends in reenrollment, retention, and success. The Journal of Educators Online, 9(1): 1-25.
Hart, C. (2012). Factors associated with student persistence in an online program of study: A review of the literature. Journal of Interactive Online Learning, 11(1): 19-42.
Johnson, B., & Turner, L.A. (2002). Data collection strategies in mixed methods research. In A. Tashakkori & C. Teddlie (Eds.), Handbook of Mixed Methods in the Social and Behavioral Research (pp. 297-319). Thousand Oaks, CA: Sage.
Long, L., Dubois, C, & Faley, R. (2009). A case study analysis of factors that influence attrition rates in voluntary online training programs. International Journal on E-Learning, 8(3), 347-359.
Mendenhall, A.S. (2011). Joseph V. Denney, the Land-Grant Mission, and Rhetorical Education at Ohio State: An Institutional History. College English, 74(2), 131-156.
Mlot, S. (2012, December 21). Infographic: Profile of an online college student. Http://www.pcmag.com/article2/0,2817,2413420,00.asp.
Muilenburg, L.Y. And Berge, Z.L. (2005). Student barriers to online learning: A factor analytic study. Distance Education, 26(1), 29-48.
Müller, T. (2008). Persistence of women in online degree-completion programs. International Review of Research in Open and Distance Learning, 9(2), 1-18.
Russo-Gleicher, R. (2013). Qualitative insights into faculty use of student support services with online students at risk: Implications for student retention. Journal of Educators Online, 10(1), 1-31.
Sheehy, K. (2013, January 8). Online Course Enrollment Climbs for 10th Straight Year. US News and World Report. Retrieved from http://www.usnews.com/education/online-education/articles/2013/01/08/online-course-enrollment-climbs-for-10th-straightyear
These references have been extracted automatically and may have some errors. Signed in users can suggest corrections to these mistakes.
Suggest Corrections to References