You are here: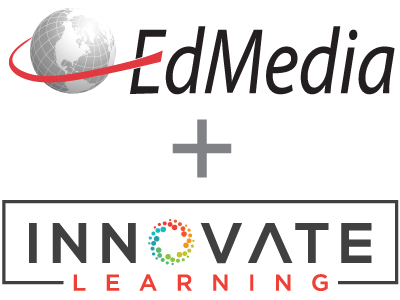 Pre-service teachers' relationships to digital environments: towards a better understanding of a new generation of teachers
PROCEEDINGS
EdMedia + Innovate Learning, in Montreal, Quebec, Canada ISBN 978-1-939797-16-2 Publisher: Association for the Advancement of Computing in Education (AACE), Waynesville, NC
Abstract
Abstract: In this paper, we report the results of an exploratory study of relationships French Canadian Pre-service Teachers have to digital environments. 26 semi-structural interviews were conducted to learn about digital places our participants visit, their perceptions of digital affordances, as well as feelings and emotions. Our data confirm a heavy online presence of new generation of teachers, as well as perceived utility of digital environments for socialization and academic work. However, several concerns shared by our participants about ethical and privacy issues, validity of information gathered online and time spent in digital spaces would require more attention from researchers and practitioners, in order to deepen our collective understanding of young adults' use of constantly changing digital affordances.
Citation
Freiman, V., Puneau, D., Kerry, J., Cormier, J. & Langis, J. (2015). Pre-service teachers' relationships to digital environments: towards a better understanding of a new generation of teachers. In S. Carliner, C. Fulford & N. Ostashewski (Eds.), Proceedings of EdMedia 2015--World Conference on Educational Media and Technology (pp. 401-411). Montreal, Quebec, Canada: Association for the Advancement of Computing in Education (AACE). Retrieved October 19, 2019 from https://www.learntechlib.org/primary/p/151306/.
Keywords
References
View References & Citations Map
Allen, P. (2004). Welcoming Y. Benefits Canada, 28 (9), 51 (3).
Baltaci-Goktalay, S., & Ozdilek, Z. (2010). Pre-service teachers' perceptions about web 2.0 technologies. Procedia-Social and Behavioral Sciences, 2(2), 4737-4741.
Bennett, S.J. & Maton, K. (2010). Beyond the 'digital natives' debate: towards a more nuanced understanding of students' technology experiences. Research Online, University of Wollongoing, http://ro.uow.edu.au/cgi/viewcontent.cgi?article=2330&context=edupapers
Berigel, M., Kokoc, M., & Karal, H. (2012). Exploring pre-service teachers' level of social networking sites addictive tendencies. Egitim Arastirmalari-Eurasian Journal of Educational Research, 12(49A), 215228.
Bonderup Dohn, N. (2009). Affordances revisited: Articulating a Merleau–Pontian view," International Journal of Computer–Supported Collaborative Learning, 4(2), 151-170.
Burdette, H.L., & Whitaker, R.C. (2005). Resurrecting free play in young children. Archive of Pediatric and Adolescent Medicine, 159, 46-50.
Camacho, M., Minelli, J., & Grosseck, G. (2012). Self and identity: Raising undergraduate students' awareness on their digital footprints. Procedia-Social and Behavioral Sciences, 46, 3176-3181.
Correa, T., Hinsley, W.A., & Gil de Zúñiga, H. (2010). Who interacts on the web?: The intersection of users' personality and social media use. Computers in Human Behavior, 26(2), 247-253.
Deng, P.L., & Tavares, J.N. (2013). From Moodle to Facebook: Exploring students' motivation and experiences in online communities. Computers& Education, 68, 167-176.
Faraj, S., & Azad, B. (2012). The Materiality of Technology: An Affordance Perspective. In P.M. Leonardi, B. Nardi& J. Kallinikos (Eds.), Materiality and Organizing: Social Interaction in a Technological World. NY City: Oxford University Press.
Feiertag, J. & Berge, Z.L. (2008). Training Generation N: How educators should approach the Net Generation. Education+ Training, 50, 457-464.
Gibso, J.J. (1977). The Theory of Affordances. In Perceiving, Acting, and Knowing, Eds. RobertShaw and John Bransford
Jones, C., Ramanau, R., Cross, S., & Healing, G. (2010). Net generation or digital natives: Is there a distinct new generation entering university? Computers& Education, 54(3), 722-732.
Junco, R. & Mastrodicasa, J. (2007). Connecting to the Net.Generation: What higher education professionals need to know about today's students. Washington, DC: NASPA
Hammond, M., Reynolds, L., & Ingram, J. (2011). How and why do student teachers use ICT? Journal of Computer Assisted Learning, 27(3).
Heidemann, J., Klier, M., & Probst, F. (2012). Online social networks: A survey of a global phenomenon. Computer Networks, 56(18), 3866-3878.
Hughes, J.D., Rowe, M., Batey, M., & Lee, A. (2012). A tale of two sites: Twitter vs. Facebook and the personality predictors of social media usage. Computers in Human Behavior, 28(2), 561-569.
Hussain, I. (2012). A study to evaluate the social media trends among university students. Procedia-Social and Behavioral Sciences, 64, 639-645.
Kim, Y., Sohn, D., & Choi, M.S. (2011). Cultural difference in motivations for using social network sites: A comparative study of American and Korean college students. Computers in Human Behavior, 27(1), 365-372.
Kramer, A.D., Guillory, J.E., & Hancock, J.T. (2014). Experimental evidence of massive-scale emotional contagion through social networks PNAS 2014 111 (24) 8788-8790; published ahead of print June 2, 2014, doi:10.1073/pnas.1320040111,http://www.pnas.org/content/111/24/8788.fullKrauskopf, K., Zahn, C., & Hesse, F.W. (2012). Leveraging the Affordances of YouTube: The Role of Pedagogical Knowledge and Mental Models of Technology Functions for Lesson Planning with Technology. Computers& Education, 58(4), 1194-1206.
Lardellier, P., Bryon-Portet, C. (2010). Ego 2.0 : quelques considérations théoriques sur l'identité et les relations à l'ère des réseaux. Les Cahiers du numérique, « Du web 2.0 au concept 2.0, 6(1), 13-34.
Lei J. (2009). Digital Natives As Preservice Teachers: What Technology Preparation Is Needed? Journal of Computing in Teacher Education, 25(3), 87-98.
Lenhart, A., Purcell, K., Smith, A., & Zickuhr, K. (2010). Social media& Mobile internet use among teens and young adults. Pew Internet& American Life Project, 1-37.
Lin, K., & Lu, H. (2011). Why people use social networking sites: An empirical study integrating network externalities and motivation theory. Computers in Human Behavior, 27(3), 1152-1161.
Margitay-Becht, A. & Herrera, D.R. (2012). Immersion and connectivity: How goal-oriented fun can foster self-motivation. Presentation at the Conference Connectivity in the 21st Century, Salzburg, Austria.
Martinovic, D. & Freiman, V. (2011). Child and youth development beyond age 6-Transitions to digitally literate adults. Presentation for Ministry of Child and Youth Services, Toronto, ON, Feb 11, 2011.
Media Awareness Network (2010). Digital Literacy in Canada. From Inclusion to Transformation.
Mendez, J.P., Curry, J., Mwavita, M., Kennedy, K., Weinland, K., & Bainbridge, K. (2009). To friend ornot to friend: Academic interaction on Facebook. International Journal of Instructional. Technology and Distance Education, 6(9).
Nielsen, W., Moll, R., Farrell, T., McDaid, N. & Hoban, G. (2013). Social media use among pre-service primary teachers. International. Journal of Instructional Technology and Distance Learning, 10 (8), 313.
Treem. J.W., & Leonardi, P.M. (2012). Social Media Use in Organizations: Exploring the Affordances of Visibility, Editability, Persistence, and Association. Communication Yearbook, 36, 143-189.
Vermersch, P. (2003). L'entretien d'explicitation (4e éd.). Paris : ESF.
Vrocharidou, A., & Efthymiou, I. (2012). Computer mediated communication for social and academic purposes: Profiles of use and university students' gratifications. Computers& Education, 58(1), 609616.
Wang, J., Jackson, A.L., Zhang, D., & Su, Z. (2012). The relationships among the big five personality factors, self-esteem, narcissism, and sensation-seeking to Chinese university students' uses of social networking sites (SNSs). Computers in Human Behavior, 28(6), 2313-2319.
Zaremohzzabieh, Z., Samah, B.A., Omar, S.Z., Bolong, J., & Mohamed Shaffril, H.A. (2014). Fisherman's acceptance of information and communication technology integration in Malaysia: Exploring the moderating effect of age and experience. Journal of Applied Sciences, 14(9), 873-882.
These references have been extracted automatically and may have some errors. Signed in users can suggest corrections to these mistakes.
Suggest Corrections to References