You are here:
Communicative Spaces in MOOCs and Swedish Study Circles
PROCEEDINGS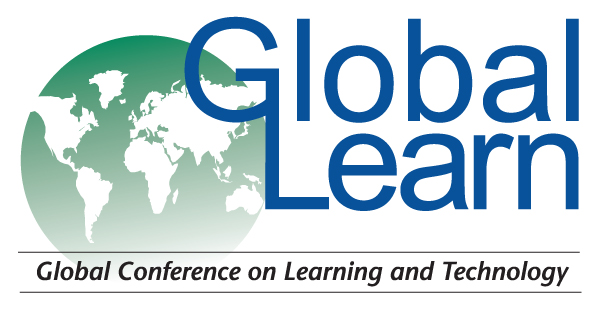 Global Learn, in Berlin, Germany Publisher: Association for the Advancement of Computing in Education (AACE)
Abstract
Massive Open Online Courses (MOOCs) have become a common feature in higher education. The idea of opening up education for a wider population has been welcomed by many. How these new learning environments correspond to the requirements of individual learning is an issue of vital importance. In this paper, we will examine the MOOC phenomenon with the theoretical lense of Habermas influenced communicative space and compare the MOOC environment with that of Swedish Study Circles. Our examination suggests that the strong democratic and collaborative tradition of study circles might provide MOOC designers with a model that can help scaffolding MOOC education in ways beneficial to individual learners.
Citation
Männikkö-Barbutiu, S., GAO, S., Käck, A. & Olsson, U. (2015). Communicative Spaces in MOOCs and Swedish Study Circles. In Proceedings of Global Learn Berlin 2015: Global Conference on Learning and Technology (pp. 536-540). Berlin, Germany: Association for the Advancement of Computing in Education (AACE). Retrieved February 22, 2019 from https://www.learntechlib.org/primary/p/150956/.
Keywords
View References & Citations Map
References
Conole, G. (2014). A new classification schema for MOOCs. The International Journal for Innovation and Quality in Learning, 2(3), pp 65-75.
Folkbildningsrådet. (2014). Facts on folkbildning in Sweden. Retrieved February, 10, 2015, from www.folkbildning.se.
Habermas, J. (1984). The Theory of Communicative Action. Reason and the Rationalization of Society (Vol. I). Boston, Massachusetts: Beacon Press.
Habermas, J. (1987). The Theory of Communicative Action. Liveworld and System: A Critique of Functionalist Reason (Vol. II). Boston, Mass.: Beacon Press.
Habermas, J. (1996). Between Facts and Norms: Contributions to a Discourse Theory of Law and Democracy. Cambridge, Mass.: The MIT Press.
Kemmis, S., & McTaggart, R. (2005). Participatory Action Research. Communicative Action and the Public Sphere. In N. Denzin, & Y. Lincoln, Handbook of Qualitative Research (pp. 559-603). Boston:
Mackness, J., Mak Sui Fai, J., & Williams, A.D. (2010). Handbook and abstracts for the seventh International Conference on Networked Learning 2010: a research based conference on networked learning in higher education and lifelong learning.
McGreal, R., Kinuthia, W., Marshall, S., & McNamara, T. (2013). Open Educational Resources: Innovation, Research and Practice. Vancouver: Commonwealth of Learning and Athabasca University.
Palloff, R., & Pratt, K. (2007). Building Online Learning Communities: Effective Strategies for the Virtual Classroom. San Francisco: John Wiley& Sons.
Rodriguez, O. (2013). The concept of openness behind c and x-MOOCs (Massive Open Online Courses) In Open Praxis, 5(1), pp 67-73.
Sahami, M., & Cooper, S. (2013). Reflections on Stanford's MOOCs. Communications of the ACM, 56(Feb. 2013), 28–30.
Stacy, P. (2013, May 11). The pedagogy of MOOCs. Retrieved September 24, 2014, from http://edtechfrontier.com/2013/05/11/the-pedagogy-of-moocs/ Weller, M., & Anderson, T. (2013). Digital resilience in higher education. European Journal of Open, Distance and Elearning (EURODL), no. 1.
Vygotsky, L. (1986). Thought and language. Cambridge, Mass: Harvard University Press.
These references have been extracted automatically and may have some errors. If you see a mistake in the references above, please contact info@learntechlib.org.