You are here: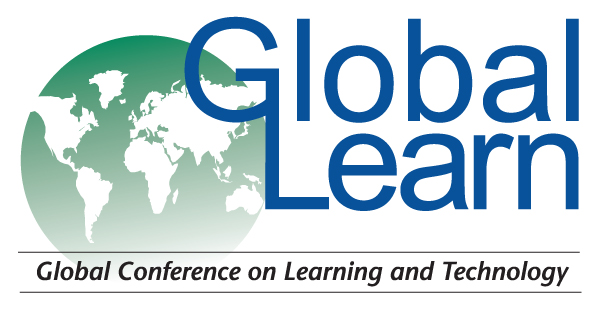 A Flipped Classroom Model for Developing Universities in Developing Countries
PROCEEDINGS
Muesser Nat, Cyprus International University, Cyprus
Global Learn, in Berlin, Germany Publisher: Association for the Advancement of Computing in Education (AACE)
Abstract
Many 21st century universities utilise various technologies to support face-to-face classroom teaching and promote student learning. They offer video lectures, use simulations or online discussion forums to enhance student engagement. Universities put emphasis on student interactions as active learning is playing an important role in education and in literature its been reported that students score better grades and fail less when instructors use active learning methods in the classroom. Considering the needs of students and the universities, this paper explains a flipped classroom model, which is designed for developing universities in North Cyprus to enable especially first-year students, who are normally in large and lecture-based classrooms, become more active learners. The model was designed based on the needs of the universities and the students. It aims to facilitate active learning, student engagement and instructor-student interactions.
Citation
Nat, M. (2015). A Flipped Classroom Model for Developing Universities in Developing Countries. In Proceedings of Global Learn Berlin 2015: Global Conference on Learning and Technology (pp. 597-604). Berlin, Germany: Association for the Advancement of Computing in Education (AACE). Retrieved May 27, 2019 from https://www.learntechlib.org/primary/p/150909/.
References
View References & Citations Map
Bishop, J.L., & Verleger, M.A. (2013). The Flipped Classroom: A Survey of Research. Association for Engineering Education 120th Conference, Atlanta, GA, June 2013.
Bonwell, C.C. & Eison, J.A. (1991). Active Learning: Creating Excitement in the Classroom. ERIC Digest. ERIC Clearinghouse on Higher Education.
Butt, A. (2014). Student views on the use of a flipped classroom approach: evidence from Australia. Business Education Accreditation, 6(1), 33–43
Carpenter, J.P., & Pease, J.S. (2012). Sharing the learning. Kappan, October, 36-41.
Johnson, D. (2012). Power up!: Taking charge of online learning. Educational Leadership, November, 84-85
Johnson, L., Adams Becker, S., Cummins, M., Estrada, V., Freeman, A., & Ludgate, H. (2013). NMC Horizon Report: 2013 Higher Education Edition. Austin, Texas: The New Media Consortium.
Jones, P., Jones, A., Packham, G., Thomas, B., & Miller, C. (2007). It's all in the mix: the evolution of a blended e-learning model for an undergraduate degree. Journal of Systems and Information Technology, 9(2), 124-142.
De George-Walker, L., & Keeffe, M. (2010). Self-determined blended learning: a case study of blended learning design. Higher Education Research& Development, 29(1), 1-13. Doi:10.1080/07294360903277380.
Dukes, L.L., Waring, S.M., & Koorland, M.A. (2006). The Blended Course Delivery Method: The Not-SoDistant Education. Journal of Computing in Teacher Education, 22(4), 153-158.
Dziuban, C.D., Hartman, J., & Moskal, P. (2004). Blended Learning. EDUCAUSE Research Bulletin, (7).
European Commission (2013) Improving the quality of teaching and learning in Europe's higher education institutions. Brussels: European Commission.
Freeman, S., Eddy S.L., McDonougha, M., Smithb, M.K., Okoroafora, N., Jordta, H. & Wenderotha, M.P. (2014). Active learning increases student performance in science, engineering, and mathematics. Proceedings of the National Academy of Sciences of the United States of America, 111(23), 8410–8415.
Graham, C.R. (2006). Blended Learning Systems: Definition, Current Trends, and Future Directions. In C.J. Bonk& C.R. Graham (Eds.), The handbook of blended learning: global perspectives, local designs. San Francisco, CA: Pfeiffer, 3-21.
Kearsley, G., & Blomeyer, R. (2004). Preparing Teachers to Teach Online. Educational Technology, 44(1), 4952.
Littlejohn, A., & Pegler, C. (2007). Preparing for Blended E-Learning. London: Routledge.
López-Pérez, M.V., Pérez-López, M.C., & Rodríguez-Ariza, L. (2011). Bended learning in higher education: Students' perceptions and their relation to outcomes. Computers& Education, 56(3), 818-826.
Machika, P., Christel, T.B., & Albertyn, R.M. (2014) The Student's Experience of Attending Large Classes in a South African Higher Education Context. Mediterranean Journal of Social Sciences, (16) 5, 375.
Margulieux, L.E., Bujak, K.R., McCracken, W.M., & Majerich, D. (2014). Hybrid, Blended, Flipped, and Inverted: Defining Terms in a Two Dimensional Taxonomy. Proceedings of the 12th Annual Hawaii International Conference on Education, Honolulu, HI, January 5-9.
Mitchell, P., & Forer, P. (2010). Blended learning: the perceptions of first-year geography students. Journal of Geography in Higher Education, 34(1), 77–89.
Orr, R., Williams, M.R., & Pennington, K. (2009). Institutional Efforts to Support Faculty in Online Teaching. Innovative Higher Education, 34(4), 257-268. Doi:10.1007/s10755-009-9111-6.
Prince, M.J. (2004). Does active learning work? A review of the research. Journal of Engineering Education, 93(3), 223-231.
Strayer, J.F. (2012). How learning in an inverted classroom influences cooperation, innovation and task orientation. Learning Environments Research, 15(2), 171-193.
Tshabalala. M., Ndeya-Ndereya, C., & Merwe T VanDer. (2014). Implementing blended learning at a developing university: obstacles in the way. The electronic journal of e-learning, 12(1), 101-110.
Vaughan, N.D. (2007). Perspectives on Blended Learning in Higher Education. International Journal on ELearning, 6(1), 81-94.
Young, J.R. (2002). "Hybrid" Teaching Seeks to End the Divide Between Traditional and Online Instruction. Chronicle of Higher Education, 48(28), A33.
Zimmerman, B.J. (2002). Becoming a self-regulated learner: An overview. Theory into Practice, 41 (2), 64–71.
These references have been extracted automatically and may have some errors. Signed in users can suggest corrections to these mistakes.
Suggest Corrections to References