You are here: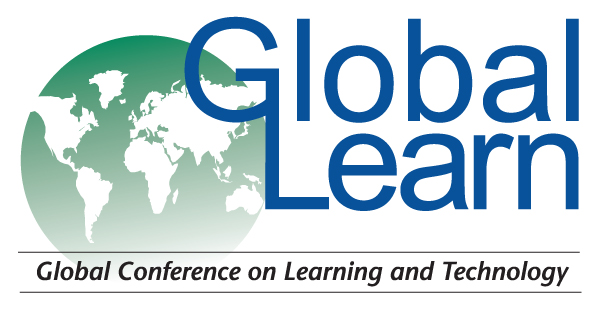 Citizen Science, Crowdsourcing, and Constructivist Pedagogy
PROCEEDINGS
John R Jungck, University of Delaware, United States
Global Learn, in Berlin, Germany Publisher: Association for the Advancement of Computing in Education (AACE)
Abstract
Citizen Science has the potential to substantively transform the expectations of students, faculty, and higher education institutions: (1) Student work in Citizen Science has intrinsic value. (2) Citizen Science projects have an external audience. (3) Issues of equity and fairness in grading become transparent. (4) Students engaged in Citizen Science projects understand the relevance of science. (5) High level Citizen Science projects engage students in design. (6) Citizen Science citizens are apt to have a positive attitude about scientific research. (7) Citizen Science projects often involve very complex data and "eScience." (8) Students can enjoy the joys of surprise of counterintuitive results. (9) "Citizen Sensors" produce not only fine-grained local, regional, and global coverage of environmental change and human networks. )10) Citizen Science affects government transparency and accountability.
Citation
Jungck, J.R. (2015). Citizen Science, Crowdsourcing, and Constructivist Pedagogy. In Proceedings of Global Learn Berlin 2015: Global Conference on Learning and Technology (pp. 374-379). Berlin, Germany: Association for the Advancement of Computing in Education (AACE). Retrieved November 29, 2022 from https://www.learntechlib.org/primary/p/150881/.
Keywords
References
View References & Citations Map
Cohn, J.P. (2008). "Citizen science: can volunteers do real research?" BioScience 58 (3): 192– 197. Cooper, S. , F. Khatib, A. Treuille, J. Barbero, J. Lee, M. Beenen, A. Leaver-Fay, D. Baker, Z. Popovic, and Foldit players.)2010). "Predicting protein structures with a multiplayer online game", Nature, 466:756--760, Dickinson, J.L., B. Zuckerberg, and D.N. Bonter. (2010). Citizen science as an ecological research tool: challenges and benefits. Annual Review of Ecology, Evolution, and Systematics 41: 149–172.
Goodchild, M.F. (2007). Citizens as sensors: the world of volunteered geography. GeoJournal 69 (4): 211–221. Gray, Steven A., Kristina Nicosia, and Rebecca C. Jordan. (2012). Lessons Learned from Citizen Science in the Classroom. Democracy& Education, vol 20, no-2. Gupta, A., E. Lövbrand, E. Turnhout, and M.J. Vijge. (2012). In pursuit of carbon accountability: the politics of REDD+ measuring, reporting and verification systems. Current Opinion in Environmental Sustainability Volume 4, Issue 6, December, Pages 726–731.
Hamlett, P.W. (2003). Technology Theory and Deliberative Democracy. Science, Technology& Human Values 28 (1): 112-140.
Irwin, A. (2001). Constructing the scientific citizen: Science and democracy in the biosciences. Public Understanding of Science 10 (1): 1-18.
Sheth, A. (2009). Citizen sensing, social signals, and enriching human experience. IEEE Internet Computing 13 (4): 87–92.
These references have been extracted automatically and may have some errors. Signed in users can suggest corrections to these mistakes.
Suggest Corrections to References