You are here:
Towards the construction of a theoretical and methodological framework to study partnership development for digital competences within the CompéTICA network
PROCEEDINGS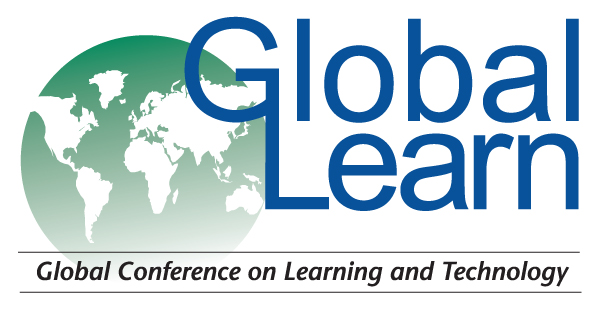 Global Learn, in Berlin, Germany Publisher: Association for the Advancement of Computing in Education (AACE)
Abstract
This paper is a brief research report on the development of the CompéTICA partnership network whose goal is to develop a lifelong continuum of digital competences in the Atlantic Canada, to describe, initiate and implement practices in respect of challenges related to adaptability and transferability, as well as building of digitally inclusive ecosystems. As result of the ongoing reflective work on social, economic and educational issues, as well as research gaps identified in the literature, a potential of holistic and systemic approaches will be discussed. Further, we describe initial steps and future challenges in building sustainable collaborations with partners from multiple sectors, social groups, and organizations.
Citation
Freiman, V., Godin, J., Larose, F., Bourgeois, Y., LeBlanc, M., Léger, M., Robichaud, X., Chukalovskyy, R., Cormier, D. & Pelletier, W. (2015). Towards the construction of a theoretical and methodological framework to study partnership development for digital competences within the CompéTICA network. In Proceedings of Global Learn Berlin 2015: Global Conference on Learning and Technology (pp. 351-356). Berlin, Germany: Association for the Advancement of Computing in Education (AACE). Retrieved December 15, 2018 from https://www.learntechlib.org/primary/p/150878/.
View References & Citations Map
References
Bradbrook, G., & Power, G. (2014). The case for the systemic approach to digital skills. Retrieved from http://www.citizensonline.org.uk/wp-content/uploads/Citizens-Online-Digital-Skills-Systemic-ApproachWhite-Paper.pdf
Calvani, A., Ranieri, M., & Fini, A. (2009). Assessing Students' Digital Competence in Schools. In T. Bastiaens et al. (Eds.), Proceedings of World Conference on E-Learning inCorporate, Government, Healthcare, and Higher Education 2009 (pp. 852-859). Chesapeake, VA: AACE.
Cartelli, A. (2010). Frameworks for digital competence assessment: proposals, instruments and evaluation. In E. Cohen& E. Boyd (eds.), Proceedings of IS+IT Education 2010 Conference (pp. 561-574),
Dauphin F. (2012). Culture et pratiques numériques juvéniles : quels usages pour quelles compétences, Questions Vives, 7(17), 1-14.
Dumouchel, G., & Karsenti, T. (2012). Compétences informationnelles des étudiants du Québec face au Web: quel bilan? Conférence présentée au Congrès des milieux documentaires du Québec, 31 octobre. Retrieved from http://karsenti.ca/archives/ASTED-Dumouchel-Karsenti.pdf Ferguson C. (2005). Developping a collaborative team approach to support family and community connections with schools: What can school leaders do? Retrieved from http://www.sedl.org/connections/resources/rb/research-brief3.pdf
Fribourg, B. (2007). Dynamiques des réseaux relationnels et trajectoires sociales d'usage des TIC au moment du passage à la vie adulte. Aix-en-Provence: Université Aix-Marseille I – Université de Provence, faculté de sociologie. Thèse de doctorat. Retrieved from http://halshs.archives-ouvertes.fr
Gergen, K.J. (1985). The social constructionist movement in modern psychology. American Psychologist, 40(3), 266–275 Gilster, P., &Pool, C.R. (1997). Digital Literacy. New York: Wiley Computer Publishing.
Industry Canada (2010). Digital Canada 150. Retrieved from http://www.ic.gc.ca/eic/site/028.nsf/eng/homeInns,K.,Nunn,J.,&SurendranathS.(2012)BuildingResearchPartnerships-Developingacollaborativeapproachtosupportpatientandpublicinvolvement(PPI)throughlearninganddevelopment.Retrievedfromhttp://www.ncri.org.uk/ncriconference/2012abstracts/abstracts/B127.html
Jacobsen, M. (2014). Teaching in a participatory digital world. Education Canada, 54(5). Retrieved from http://www.cea-ace.ca/education-canada/article/teaching-participatory-digital-world) Janssen, J., & Stoyanov, S. (2012). Online Consultation on Experts' Views on Digital Competence. JRC Technical Report (Report EUR 25475 EN). Seville, Spain.
LaRochelle-Cote (2013). Employment instability among young workers. Statistique Canada.
Mamaqi, X., Miguel, J., & Olave, P. (2010). The e-DELPHI Method to Test the Importance Competence and Skills: Case of the Lifelong Learning Spanish Trainers. World Academy of Science, Engineering and Technology, 4, 1204 – 1212.
Martinovic, D., & Freiman, V. (2013). Digital skills development for future needs of the Canadian labour market (pp. 1-71). Final report to the Social Sciences and Humanities Research Council.
Martinovic, D., Freiman, V., & Karadag, Z. (2011). Child and Youth Development beyond Age 6 – Transitions to Digitally Literate Adults (pp. 1-99), Ministry of Child and Youth Services.
Nickols, S.H., Ralston, P.A., Anderson, C., Browne, L., Schroeder, G., Thomas, S., & Wild, P. (2009). The Family and consumer sciences body of knowledge and the cultural kaleidoscope: Research opportunities and challenges. Family and Consumer Sciences Research Journal, 37(3), 266-283.
Vodoz, L. (2010). Fracture numérique, fracture sociale: aux frontières de l'intégration et de l'exclusion, SociologieS [En ligne], Dossiers, Frontières sociales, frontières culturelles, frontières techniques, mis en ligne le 27 décembre 2010, Retrieved from http://sociologies.revues.org/3333
These references have been extracted automatically and may have some errors. If you see a mistake in the references above, please contact info@learntechlib.org.