You are here: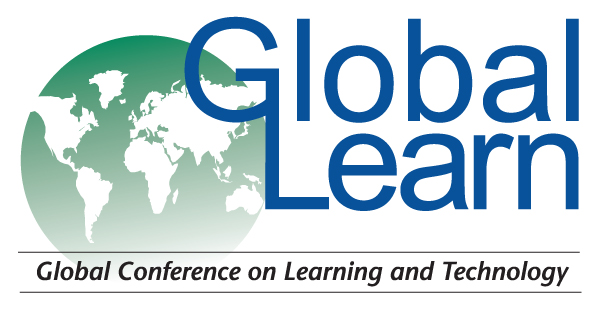 The user experience within the web 2.0 context: a review supported on the perspective of situated cognition theory
PROCEEDINGS
Global Learn, in Berlin, Germany Publisher: Association for the Advancement of Computing in Education (AACE)
Abstract
In the educational field, Information and Communication Technologies can ensure familiarization and interaction of future producers and consumers of information. With the emergence of Web 2.0, it is possible the construction and dynamic exchange of information. To introduce new technologies in educational field it is necessary to think how they will be made available and who will mainly use it for the purpose of information search. In this direction, based on the Theory of Situated Cognition, this study aims to understand the User Experience in interactionist perspective in collaborative learning environments and, therefore, assist designers and developers in the learning systems projects. To this end, a literature search was conducted in different scientific databases, journals, books and expert on the subject. It was found that the analysis of UX supported at TCS may contribute significantly to the design, from the perspective of Interaction Human/Computer and collaborative learning.
Citation
Castro Jr, E., Obregon, R., Furtado, C., Zandomeneghi, A.L. & Oliveira, A.E. (2015). The user experience within the web 2.0 context: a review supported on the perspective of situated cognition theory. In Proceedings of Global Learn Berlin 2015: Global Conference on Learning and Technology (pp. 119-126). Berlin, Germany: Association for the Advancement of Computing in Education (AACE). Retrieved August 3, 2020 from https://www.learntechlib.org/primary/p/150854/.
Keywords
References
View References & Citations Map
Beer, R.D. (2008). The Dynamics of brain-body-environment systems: a status report. In Calvo, P. & Gomila, A. (Ed.). Handbook of cognitive science: an embodied approach (pp.99-120). Amsterdam: Elsevier.
Benkler, Y. (2006). The wealth of networks: how social production transforms markets and freedom. New York: Yale University Press.
Blattmann, U. & Silva, F.C.C. (2007). Colaboração e interação na web 2.0 e biblioteca 2.0. Revista ACB: Biblioteconomia em Santa Catarina, 12(2), 191-215.
Buccini, M. (2008). Introdução ao design experiencial. Recife: Author Edition.
Coyle, K. (2007). Managing technology: the library catalog in a 2.0 world. Journal of Academic Librarianship, 33(2), 289-291.
Forlizzi, J. & Ford, S. (2000). The building blocks of experience: anearly framework for interaction designers. In Proceedings of DIS 2000 (Designing Interactive Systems) (pp. 419-423).
Garrett, J.J. (2011). The elements of user experience: user-centered design for the web and beyond (2a ed.). Berkley, CA: New Riders.
Gonçalvez, J.J.V. (2011). O que user experience. Portugal. Retrieved december 13, 2014 from http://www.joaogoncalves.net/blog/lang/pt-pt/2011/01/04/o-que-e-user-experience/Hassenzahl,M.(2013).Encyclopediaentryonuserexperienceedesignexperience.InTheinteraction-design.orgfoundation.Retrieveddecember13,2014fromhttp://www.interactiondesign.org/printerfriendly/encyclopedia/user_experience_and_experience_design.html.
Hutchins, E. (2012). Studying cognition in the wild. Retrieved july 30, 2014 from http://hci.ucsd.edu/hutchins/.
Hutchins, E. (2000). Distributed cognition. San Diego: IESBS University of California.
Jääskö, V., Mattelmäki, T. & Ylirisku, S. (2003). The scene of experiences: the good, the bad and the irrelevant conference: proceedings. Helsinki: University of Art and Design Helsinki.
Kamel, B., Maged, N. & Wheelert, S. (2007). The emerging Web 2.0 social software: an enabling suite of sociable technologies in health and healthcare education. Health Information and Libraries Journal, 24 (1), 2-23.
Krippendorff, K. (2000). Design centrado noser humano: uma necessidade cultural. Estudos de Design, 8(3), 87-98.
Lave, J. (1988). Cognition in practice: mind, mathematics and culture in everyday life. New York: Cambridge University Press.
Lave, J. & Chaiklin, S. (Ed.) (1993). Compreender a prática: perspectivas sobre a atividade e o contexto. Cambridge: Cambridge University of Press.
Lave, J. & Wenger, E. (1991). Situated learning and legitimate peripheral participation. Cambridge, UK: Cambridge University Press.
Löbach, B. (1976). Design industrial. São Paulo: Edgard Blucher.
Medeiros, L.L. (2009). Mídias na educação e coautoria como estratégia pedagógica. Em Aberto, 22 (79), 139-150.
Mahlke, S. (2007). User experience: usability, aesthetics and emotions in human-technology interaction. In: Towards a UX Manifesto, Lancaster, UK.
Nassar, V., Padovani, S. & Fadel, L. (2013). A influência dos níveis de interatividade nos sentimentos do usuário em relação à empresa. Comunicação apresentada no 130 Congresso Internacional de Ergonomia e Usabilidade de Interfaces HumanoComputador.
Nilsson, S. & Johansson, B. (2006). A cognitive systems engineering perspec-tive on the design of mixed reality systems. Paper presented at the 13 th European Conference on Cognitive Ergonomics: Trust and Control in Complex Socio-Technical Systems-Ecce. Retrieved July 25, 2014 from http://dl.acm.org/citation.cfm?id=1274923.
Norman, D.A. (2004). Emotional design: why we love (or hate) everyday things. Nova York: Basic Books.
Obregon, R. (2011). O padrão arquetípico da alteridade e o compartilhamento de conhecimento em ambiente virtual de aprendizagem inclusivo. Tese de Doutoramento apresentada à Universidade Federal de Santa Catarina, Florianópolis.
Obregon, R., Vanzin, T., Ulbricht, V.R. & Flores, A.R.B. (2011). Aprendizagem de representação: perspectiva colaborativa e compartilhada. Comunicação apresentada no 200 Simpósio Nacional de Geometria Descritiva e Desenho Técnico, Rio de Janeiro. O'reilly, T. (2005). What is Web 2.0: design patterns and business models for the next generation of software. Pesce, L., J. Peña, M.D., Allegretti, S. (2009). Mapas conceituais, wiki, blogs e aprendizagem colaborativa: fundamentos e aplicações. Revista Iberoamericana de Sistemas, Cibernética e Informática , 6(1).
Rocha, H.V. & Baranauskas, M.C.C. (2003). Design e avaliação de interfaces humano-computador. São Paulo: NIED, UNICAMP.
Reis, E.L. (2013). Comentary on user experience and experience design by Marc Hassenzahl. In The Interaction-Design.org Foundation. Retrieved July 14, 2014 from< http://www.interactiondesign.org/encyclopedia/user_experience_and_experience_design.html #eric+L.+reiss>.
Rhea, D.K. (1992). A new perspective on design: focusing on customer experience. Des. Manage. J., 3(4), 40-48.
Saffer, D. (2010). Designing for interaction: creating Innovative, applications and devices. (2a. Ed.) Berkeley, CA: New Riders. Consultado em 29 agosto, 2014 no < http://interactiondesign101.com/assets/files/kwartaal %201/designingforinteraction2_sample.pdf>.
Santos, N. (2004). Notas de aula da disciplina EPS 620x /T.A.E cognição situada. Florianópolis: UFSC, EPS.
Schmitt, B. (2000). Marketing experimental. São Paulo: Nobel. Silva, M. (Org.). (2006). Educação on-line: teorias, práticas, legislação, formação corporativa. São Paulo: Loyola.
Silva, M. (2010). Sala de aula interativa (5a ed.) São Paulo: Edições Loyola.
Suchman, L. (1987). Plans and situated actions. Cambridge, UK: Cambridge University Press.
Suchman, L. (2007). The Human-machine reconfigurations: plans and situated action. New York: Cambridge University Press.
Torres, T.Z. & Amaral, S.F. (2011). Aprendizagem colaborativa e Web 2.0: proposta de modelo de organização de conteúdos interativos. ETD-Educação Temática Digital, 12, 49-72.
Varela, F., Thompson, E. & Rosch, E. (1991). The Embodied mind: cognitive science and human experience. Cambridge: MIT Press.
Venâncio, L.S. & Borges, M.E.N. (2006). Cognição situada: fundamentos e relações com a Ciência da Informação. Revista Eletrônica Biblioteconomia, 22.
Vigotsky, L., Luria, A.R. & Leontiev, A.N. (2003). Linguagem, desenvolvimento e aprendizagem (8a ed.). (Maria da Penha VillaLobos, Tradutora). São Paulo: Ícone.
Wilson, R.A. & Keil, F.C. (2001). The MIT encyclopedia of the cognitive sciences. MIT Press. Retrieved July 25, 2014 from http://books.google.com/books?id=-wt1aZrGXLYC & Pgis=1.
These references have been extracted automatically and may have some errors. Signed in users can suggest corrections to these mistakes.
Suggest Corrections to References