You are here: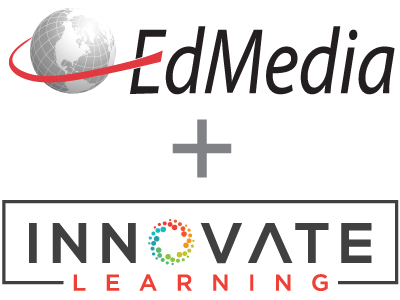 Teacher-student relationship in the SNS-era: Ethical issues
PROCEEDINGS
EdMedia + Innovate Learning, in Tampere, Finland ISBN 978-1-939797-08-7 Publisher: Association for the Advancement of Computing in Education (AACE), Waynesville, NC
Abstract
Public debate on social networking sites (SNS) usage in teacher-student interactions has been vigorous and controversial in nature, emphasizing drawbacks rather than mutual benefits; disadvantages may include blurring of school vs. home settings, self-exposure and loss of control. In many cases, regulations regarding student-teacher SNS-mediated communication (which often ban such communication) reflect a decision-making process which is not evidence-based. In this study, we explored ethical dilemmas of teachers regarding SNS-mediated communication with students (N=180). Findings highlight a few categories of ethical dilemmas, including definition of role boundaries, privacy issues, dangers of exploitation via SNS, and lack of ICT literacies. In addition, we found that the majority of teachers oppose the banning policy. Implications of these findings include the need to confront ethical issues in student-teacher SNS-mediated communication and to promote an ethical code.
Citation
Forkosh Baruch, A. & Hershkovitz, A. (2014). Teacher-student relationship in the SNS-era: Ethical issues. In J. Viteli & M. Leikomaa (Eds.), Proceedings of EdMedia 2014--World Conference on Educational Media and Technology (pp. 2701-2706). Tampere, Finland: Association for the Advancement of Computing in Education (AACE). Retrieved September 23, 2020 from https://www.learntechlib.org/primary/p/147863/.
Keywords
References
View References & Citations Map
Abbott, L. (2005). The nature of authentic professional development during curriculum-based telecomputing. Journal of Research on Technology in Education, 37(4), 379-398.
Boyatzis, R. (1998). Transforming qualitative information: Thematic analysis and code development. Thousand Oaks, CA: Sage.
Boyd, D. (2008). Facebook's privacy trainwreck: Exposure, invasion, and social convergence. Convergence: The International Journal of Research into New Media Technologies, 14(1), 13–20.
Boyd, D. (2014). It's Complicated: The Social Lives of Networked Teens (pp. 29-53, 176-198). US: Yale University Press.
Callaghan, N. & Bower, N. (2012). Learning through social networking sites– the critical role of the teacher. Educational Media International, 49(1), 1-17.
Ellison, N.B., Steinfield, C. & Lampe, C. (2007). The Benefits of Facebook ''Friends:'' Social Capital and College Students' Use of Online Social Network Sites. Journal of Computer-Mediated Communication, 12, 1143–1168.
Froeschle, J.G., Crews, C.R., & Li, J. (2013). Ethically assisting students via social media. Retrieved April 2014 from: http://www.counselingoutfitters.com/vistas/vistas13/Article_13.pdf Greenhow, C. (2011). Online social networks and learning. On the Horizon, 19(1), 4-12.
Hershkovitz, A. & Forkosh-Baruch, A. (2013). Student-teacher relationship in the Facebook-era: The student perspective. International Journal of Continuing Engineering Education and Life-Long Learning, 23(1), 33-52.
Koch, A., Heo, M. & Kush, J.C. (2012). Technology integration into pre-service teacher training. Information and Communication Technology Education, 8(1), 1-14.
Light, B., & McGrath, K. (2010). Ethics and social networking sites: a disclosive analysis of Facebook. Information Technology& People, 23(4), 290-311.
Lin, H. (2007). The ethics of instructional technology: Issues and coping strategies experienced by professional technologists in design and training situations in higher education. Educational Technology Research and Development, 55(5), 411-437.
Rodgers, C.R. & Raider-Roth, M.B. (2006).Presence in teaching. Teachers and Teaching: theory and practice, 12(3), 265–287.
Scardamalia, M., and Bereiter, C. (2006). Knowledge building: Theory, pedagogy, and technology. In K. Sawyer (Ed.), Cambridge Handbook of the Learning Sciences (pp. 97-118). New York: Cambridge University
These references have been extracted automatically and may have some errors. Signed in users can suggest corrections to these mistakes.
Suggest Corrections to References