You are here: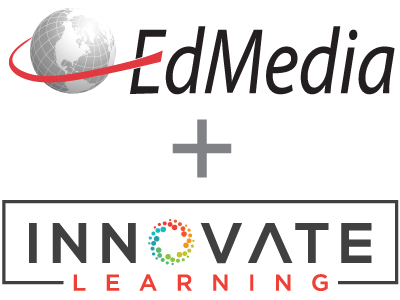 Enhancing learning in engineering studies: experiences on short video lecturing
PROCEEDINGS
Hanna Kinnari-Korpela, Tampere University of Applied Sciences, Finland ; Aki Korpela, Tampere University of Technology, Finland
EdMedia + Innovate Learning, in Tampere, Finland ISBN 978-1-939797-08-7 Publisher: Association for the Advancement of Computing in Education (AACE), Waynesville, NC
Abstract
This paper discusses the implementation of short video lecturing method in engineering studies. Three separated experiments were carried out in mathematics and sciences courses at Tampere University of Applied Sciences and at Tampere University of Technology in Finland. The short video lecturing was utilized both inside and outside the classroom environment. The qualitative and quantitative research methods were used to explore the students' perceptions of short video lecturing. According to the results, students find the short video lecturing as a motivational teaching method, which has significant positive influences on learning.
Citation
Kinnari-Korpela, H. & Korpela, A. (2014). Enhancing learning in engineering studies: experiences on short video lecturing. In J. Viteli & M. Leikomaa (Eds.), Proceedings of EdMedia 2014--World Conference on Educational Media and Technology (pp. 2207-2216). Tampere, Finland: Association for the Advancement of Computing in Education (AACE). Retrieved November 19, 2019 from https://www.learntechlib.org/primary/p/147783/.
References
View References & Citations Map
Andersson, G., & Nilsen, P.E.S. (2006). Podcasting and learning electromagnetism. In 9th International Conference on Engineering Education, M5H‐1‐M5H‐6.
Bollmeier, S.G., Wenger, P.J., & Forinash, A.B. (2010). Impact of Online Lecture-Capture on Student Outcomes in a Therapeutics Course. American Journal of Pharmaceutical Education, 74(7).
Barsky, E., & Lindstrom, K. (2008). Podcasting the sciences–a practical overview. Issues in Science and Technology Librarianship, Fall 2008.
Day, J., & Foley, J. (2006). Evaluating web lectures: a case study from HCI. In CHI '06 Extended Abstracts on Human Factors in Computing Systems. CHI '06. ACM, New York. Educreations. Http://www.educreations.com/ (12.4.2014)
Green, K.R., Pinder‐Grover, T., & Millunchick, J.M. (2012). Impact of screencast technology: Connecting the perception of usefulness and the reality of performance. Journal of Engineering Education, 101(4), 717-737.
Hawkes, T., & Savage, M.D. (2000). Measuring the mathematics problem. London, The Engineering Council.
Feynman, R.P., Leighton, R.B., Sands, M., & Treiman, S.B. (1963). The Feynman Lectures on Physics. Addison-Wesley.
Harrison, M., Pidcock, D., & Ward, J. (2009). Using Technology to Help Engineers Learn Mathematics. Electronic Journal of Mathematics& Technology, 3(2). Available online at http://atcm.mathandtech.org/ep2008/papers_full/2412008_15258.pdf (10.2.2014)
Heck, A., & Van Gastel, L. (2006). Mathematics on the threshold. International Journal of mathematical education in science and technology, 37(8), 925-945.
Hofacker, E., & Ernie, K. (2009). Using digital ink and podcasts to teach mathematics. In Proceedings from 21st Annual International Conference on Technology in Collegiate Mathematics. New Orleans, LA.
Hsin, W.J., & Cigas, J. (2013). Short videos improve student learning in online education. Journal of Computing Sciences in Colleges, 28(5), 253-259.
Huikkola, M., Silius, K., & Pohjolainen, S. (2008). Clustering and achievement of engineering students based on their attitudes, orientations, motivations and intentions. WSEAS TRANSACTIONS on ADVANCES in ENGINEERING EDUCATION, (5), 342-354.
James, A., Montelle, C., & Williams, P. (2008). From lessons to lectures: NCEA mathematics results and firstyear mathematics performance. International Journal of Mathematical Education in Science and Technology, 39(8), 1037-1050.
Karnad, A. (2013). Student use of recorded lectures: a report reviewing recent research into the use of lecture capture technology in higher education, and its impact on teaching methods and attendance. London School of Economics and Political Science, London, UK.
Kinnari, H. (2010). A study of mathematics proficiency. In Ion Mierlus-Mazilu, ed., 1st International Workshop on Mathematics and ICT: Education, Research and Applications. Bucharest, Romania.
Kupari, P., Vettenranta, J., & Nissinen, K. (2012). Oppijalähtöistä pedagogiikkaa etsimään. Kahdeksannen luokan oppilaiden matematiikan ja luonnontieteiden osaaminen. Kansainvälinen TIMSS-tutkimus Suomessa. Jyväskylän yliopisto. Koulutuksen tutkimuslaitos. Jyväskylän yliopistopaino. Lawson, D., (2003). Changes in student entry competencies 1991-2001. Teaching Mathematics and Its Applications, 22(4), 171-175.
London Mathematical Society. (1995). Tackling the Mathematics Problem. London, London Mathematical Society, Institute of Mathematics and its Applications, Royal Statistical Society.
Mannila, L. (2009). Teaching Mathematics and Programming: new approaches with empirical evaluation. TUCS Dissertations 124. Turku Centre for Computer Science.
McGarr, O. (2009). A review of podcasting in higher education: Its influence on the traditional lecture. Australasian Journal of Educational Technology 25(3), 309-321.
Mettiäinen, S., & Karjalainen, A-L. (2012). Summaries of Lecture Recordings Used As Learning Material in Blended Learning. ICNS 2012: The Eighth International Conference on Networking and Services.
Middendorf, J., & Kalish, A. (1996). The "change-up" in lectures. In Natl. Teach. Learn. Forum, 5 (2), 1-5.
Mulryan-Kyne, C. (2010). Teaching large classes at college and university level: challenges and opportunities. Teaching In Higher Education, 15(2), 175-185.
Näätänen, M. (2005). "Osataanko matematiikkaa kyllin hyvin?". Matematiikkalehti Solmu Special Issue 20052006 (1): 15-18. Available online at http://solmu.math.helsinki.fi/2005/erik1/naatanen.pdf (11.12.2013)
Owston, R., Lupshenyuk, D., & Wideman, H. (2011). Lecture capture in large undergraduate classes: Student perceptions and academic performance. The Internet and Higher Education, 14(4), 262-268.
Pinder-Grover, T., Green, K., & Millunchick, J.M. (2011). The efficacy of screencasts to address the diverse academic needs of students in a large lecture course. Advances in Engineering Education, 2 (3).
Prodanov, V.I. (2012). In-Class Lecture Recording: What Lecture Capture has to Offer to the Instructor. ASEE PSW Conference. Cal Poly San Luis Obispo.
Pursel, B., & Fang, H. (2011). Lecture Capture: Current Research and Future Directions. Available online at http://www.psu.edu/dept/site/pursel_lecture_capture_2012v1.pdf. (1.6.2013)
Rantanen, E., & Liski, E. (2009). Valmiiksi tavoiteajassa?: teknillistieteellisen alan opiskelijoiden opintojen eteneminen ja opiskelukokemukset tekniikan kandidaatin tutkinnossa. Helsinki University of Technology. Available online at https://aaltodoc.aalto.fi/handle/123456789/893 (10.4.2014)
Secker, J., Bond, S., & Grussendorf, S. (2010). Lecture capture: Rich and strange, or a dark art? LSE Research Online. Available online at http://eprints.lse.ac.uk/29184/ (4.5.2013)
Tuohi, R. (2009). Matematiikan lähtötasotestaus Turun ammattikorkeakoulussa tekniikan ja liikenteen alalla vuosina 1999–2004 ja 2008. Matematiikkalehti Solmu 2009 (3): 24-27. Available online at http://solmu.math.helsinki.fi/2009/3/alkutestaus.pdf (11.12.2013)
These references have been extracted automatically and may have some errors. Signed in users can suggest corrections to these mistakes.
Suggest Corrections to References