You are here: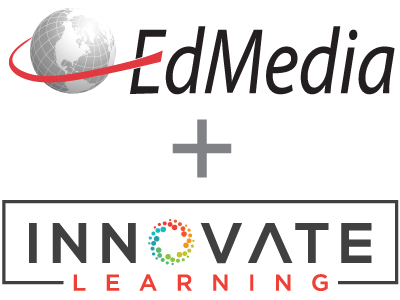 Effective Online Teaching and Learning Environments Captured through Course Syllabi: An Exploratory Quantitative Content Analysis
PROCEEDINGS
EdMedia + Innovate Learning, in Tampere, Finland ISBN 978-1-939797-08-7 Publisher: Association for the Advancement of Computing in Education (AACE), Waynesville, NC
Abstract
Anecdotal and research-based evidence suggest a great deal of variation in the quality of online learning environments and in the range of instructional strategies and tools utilized to construct those environments. This study explored the structure of online learning environments as articulated through publicly available online course syllabi. Seventy-eight undergraduate course syllabi from accredited non-profit institutions of higher education were analyzed using a 26-item Online Course Syllabus Criteria instrument. The analysis revealed instructors did not use a variety of instructional strategies in online courses with most relying on "traditional" instructional methods such as readings, discussions, and lectures. There were some notable exceptions in which instructors used new technologies to create more flexible and dynamic online learning environments.
Citation
Haughton, N., Sandt, D. & Slantcheva-Durst, S. (2014). Effective Online Teaching and Learning Environments Captured through Course Syllabi: An Exploratory Quantitative Content Analysis. In J. Viteli & M. Leikomaa (Eds.), Proceedings of EdMedia 2014--World Conference on Educational Media and Technology (pp. 1951-1961). Tampere, Finland: Association for the Advancement of Computing in Education (AACE). Retrieved August 13, 2020 from https://www.learntechlib.org/primary/p/147749/.
References
View References & Citations Map
Allen, E., and Seaman, J. (2013). Changing course: Ten years of tracking online education in the United States. Retrieved December 10, 2013 from http://www.onlinelearningsurvey.com/reports/changingcourse.pdf Allen, E., Seaman, J., Lederman, D., & Jaschik, S. (2012). Conflicted: Faculty and online education, 2012. Retrieved December 10, 2013 from http://www.insidehighered.com/sites/default/server_files/files/IHEBSRG-Conflict.pdf
Altman, H.B. & Cashin, W.E. (1992). Writing a syllabus. Idea Paper No. 27, Manhattan, KS: Center for Faculty Evaluation and Development.
Babbie, E. (2009). The practice of social research (12th ed.). Belmont, CA: Wadsworth Publishing Company.
Binkley, S., & Hall, J. (2003). Pedagogical practice on the web. The French Review, 76, 564-579.
Blake, R.J. (1998). The role of technology in second language learning. In H. Byrnes (Ed.), Learning Foreign and Second Languages: Perspectives in Research and Scholarship (pp. 209-237). New York: MLA.
Canada, M (2013). The syllabus: A place to engage students egos. New Directions for Teaching and Learning, 2013, 37-42.
Caplan, D. & Graham, R. (2004). The development of online courses. In T. Anderson (Ed.), Theory and practice of online learning. Canada: AU Press.
Clyde, W. & Delohery, A. (2005). Using technology in teaching. New Haven, CT: Yale Press.
Graneheim, U.H., & Lundman, B. (2004). Qualitative content analysis in nursing research: Concepts, procedures and measures to achieve trustworthiness. Nurse Education Today, 24, 105-112.
Grigorovici, D., Nam, S., & Russill, C. (2003). The effects of online syllabus interactivity on students' perception of the course and instructor. Internet and Higher Education, 6, 41–52.
Harnish, R.J. & Bridges, K.R. (2011). Effect of syllabus tone: Students' perceptions of instructor and course. Social Psychology of Education, 14, 319-330.
Hess, K., Falkofske, J., & Young, C.B. (2007). Syllabus template development for online course success. Online Classroom, 3-8.
Imran, S.M., Ahmad, H., & Mushtaq, M. (2012). Design and pedagogy features in online courses: A survey. Trends in Information Management, 8, 9-22.
Jugdev, K., Hutchison, M., & Lynes, S. (2006). The ABCs of online course syllabi: Anticipate, build on objectives, and collaborate. Distance Education Report, 10, 4-6.
Ko, S. & Rossen, S. (2010). Teaching online: A practical guide (3rd ed.). New York: Routledge.
McKeachie, W. & Svinici, M. (2013). McKeachie's Teaching Tips (14th ed.). Belmont, CA: Wadsworth.
Nworie, J., Haughton, N., & Oprandi, S. (2012). Leadership in distance learning: qualities and qualifications sought by higher education institutions. American Journal of Distance Education, 26, 180-199.
Slattery, J.M., & Carlson, J.F. (2005). Preparing an effective syllabus: current best practices. College Teaching, 53, 159-164.
Sommer, B., & Sommer, R. (1997). A practical guide to behavioral research: Tools and techniques (4th ed.). New York: Oxford University.
Thormann, J. & Zimmerman, I.K. (2012). The complete step-by-step guide to designing and teaching online courses. New York: Teachers College Press.
Webb, E., Campbell, D., Schwartz, R., Sechrest, L. & Grove, J. (1981). Nonreactive measures in the social sciences (2nd ed.). Boston, MA: Houghton Mifflin Company.
West, J.A., & Shoemaker, A.J. (2012). The differences in syllabi development for traditional classes compared to online courses: A review of the literature. International Journal of Technology, Knowledge, and Society, 8, 116-122.
University of Minnesota Center for Teaching and Learning (2011). Syllabus checklist. Retrieved December 10, 2013 from http://www1.umn.edu/ohr/teachlearn/tutorials/syllabus/resources/checklist/index.htmlUniversityofIllinoisCenterforInnovationinTeachingandLearning(2009).Purposeofsyllabus.RetrievedDecember10,2013fromhttp://cte.illinois.edu/resources/topics/syllabus/purpose.html.
These references have been extracted automatically and may have some errors. Signed in users can suggest corrections to these mistakes.
Suggest Corrections to References