You are here: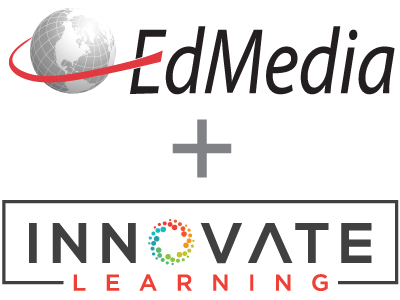 Using Digital Storytelling to Prepare New Teachers for Multicultural and Digital Natives' Classrooms
PROCEEDINGS
Agnes Chigona, Cape Peninsula University of Technology, South Africa
EdMedia + Innovate Learning, in Tampere, Finland ISBN 978-1-939797-08-7 Publisher: Association for the Advancement of Computing in Education (AACE), Waynesville, NC
Abstract
: The 21 Century learners are said to be digital natives. They have increased exposure to new technologies such that are more skilled than their teachers in the use of digital technologies. Coincidentally, many classrooms in big cities are also multicultural. The aim of this paper is to analyse how digital storytelling project could help pre-service teachers preparing for classrooms which are both multicultural and digital native. A qualitative study was employed whereby fourteen students who participated in the digital storytelling project were purposively picked to take part in a focus group interviews. According to the pre-service teachers, in this study, digital storytelling project should be integrated in teacher education curriculum to equip new teachers with the skills they need to face the digital native and multicultural classrooms. The project helped the pre-service teachers to understand other peoples' culture and also enhanced their digital technology skills.
Citation
Chigona, A. (2014). Using Digital Storytelling to Prepare New Teachers for Multicultural and Digital Natives' Classrooms. In J. Viteli & M. Leikomaa (Eds.), Proceedings of EdMedia 2014--World Conference on Educational Media and Technology (pp. 1708-1713). Tampere, Finland: Association for the Advancement of Computing in Education (AACE). Retrieved January 20, 2022 from https://www.learntechlib.org/primary/p/147705/.
Keywords
References
View References & Citations Map
Brückner, S. (2001). South Africa-a rainbow nation. Http://www.grin.com/en/e-book/100874/south-africa-arainbow-nation.
Condy, J., Chigona, A., Gachago, D. & Ivala, E. (2012) Pre-service student teachers' perceptions and experiences of digital storytelling in diverse classrooms. Turkish Online Journal of Educational Technology, Vol. 11(3) 278-285 Ferdig,R. Coutts,J. DiPietro, J. Lok, B. & Davis, N. (2007) Innovative technologies for multicultural education needs. Multicultural Education& Technology Journal Vol. 1(1) 47-63
Figg, C. & McCartney, R. (2010). Impacting academic achievement with student learners teaching digital storytelling to others: The ATTTCSE digital video project. Contemporary Issues in Technology and Teacher Education (CITE Journal), 10(1), 38-79.
Gibson, C. (2004). Multicultural Pre-service Education: Promising Multicultural Preservice Teacher Education Initiatives. Radical Pedagogy. College of Juvenile Justice& Psychology Prairie View A & M University Prairie View, Texas
Gyabak, K. & Godina, H. (2011). Digital storytelling in Bhutan: A qualitative examination of new media tools used to bridge the digital divide in a rural community school. Computers& Education, 57(4), 2236-22431-81.
Heo, M. (2011). Improving technology competency and disposition of beginning pre-service teachers with digital storytelling. Journal of Educational Multimedia and Hypermedia, 20(1), 6
Hur, J. & Suh, S. (2012). Making learning active with interactive whiteboards, podcasts, and digital storytelling in ELL classrooms. Computers in the Schools, 29(4), 320-338 infoDev (2013). Teachers, Teaching and ICTs: A Knowledge Map on Information& Communication Technologies in Education. Information for Development Program http://www.infodev.org/articles/teachersteaching-and-icts)
Kobayashi, M. (2012). A digital storytelling project in a multicultural education class for pre-service teachers, Journal of Education for Teaching: International research and pedagogy, 38:2, 215-219
McIntyre, D., Hagger, H., & Wilkin, M. (Eds.) (1993). Mentoring: Perspectives on School-Based Teacher Education. London: Kogan Page Moore-Hayes,C (2011)Technology Integration Preparedness and its Influence on Teacher Efficacy Canadian Journal of Learning and Technology Volume 37(3) Fall 2011 Pather, E (2005) Literature review:
Quinlan, O. (2014). The Thinking Teacher. Carmarthen: Independent Thinking Press
Robin, B.R. (2007) "Educational uses of Digital Storytelling". [Internet document available at http://www.coe.uh.edu/digital-storytelling/introductiontroduction.htm ]
Sharma, S. (2005). Multicultural Education: Teachers' perception and preparation. Journal of College Teaching and Learning 5(2), 53-63 Sims, M. Voltz,D. & Nelson, C. (2010) Connecting teachers, students, and standards: strategies for success in diverse and inclusive classrooms Alexandria, VA: ASCD
Soudien C. (2004) Constituting the class: An analysis of the process of integration in South African Schools, In Chisholm, L. (ed.) Changing class: Education and Social change in post-apartheid South Africa. Cape Town: HRSC Press
Sylvester, R. & Greenidge, W. (2010). Digital storytelling: Extending the potential for struggling writers. The Reading Teacher Journal, 63 (4): 284-295.
Warschauer, M. (2009). Digital literacy studies: Progress and prospects. In: M. Baynham and M. Prinsloo (eds). The future of literacy studies. New York, Palgrave Macmillan. 123-140.
These references have been extracted automatically and may have some errors. Signed in users can suggest corrections to these mistakes.
Suggest Corrections to References