You are here: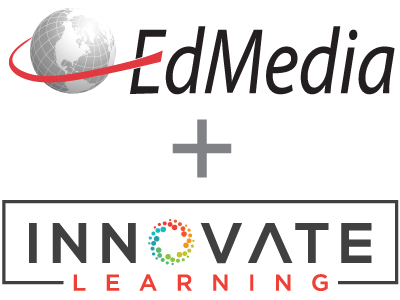 Designing Edukata: a method for educators to create learner centered activities
PROCEEDINGS
EdMedia + Innovate Learning, in Tampere, Finland ISBN 978-1-939797-08-7 Publisher: Association for the Advancement of Computing in Education (AACE), Waynesville, NC
Abstract
Edukata is a collaborative design method for teachers and educators. It is based on an academic practice-based design research method that has been successfully used in designing various learning tools. The method produces high quality Learning Activities that have been empirically validated in over 2500 European classrooms using teacher surveys, observation, video diaries and interviews. Evaluation shows that Learning Activities increase student motivation, strengthen 21st century skills, encourage teachers to use novel technology to support their teaching, and connect their classrooms to society. This paper presents the history of Edukata, the empirical results showing Learning Activity efficacy, and discusses the key features that allow it to change classroom practices.
Citation
Toikkanen, T. & Keune, A. (2014). Designing Edukata: a method for educators to create learner centered activities. In J. Viteli & M. Leikomaa (Eds.), Proceedings of EdMedia 2014--World Conference on Educational Media and Technology (pp. 1476-1483). Tampere, Finland: Association for the Advancement of Computing in Education (AACE). Retrieved August 5, 2021 from https://www.learntechlib.org/primary/p/147674/.
References
View References & Citations Map
Conole, G. (2010). Learning design– making practice explicit. In ConnectEd Design Conference, 28 June – 2 July 2010, Sydney, Australia.
Durall, E. And Toikkanen, T. (2013). Feeler: feel good and learn better: A tool for promoting reflection about learning and Well-being. In Proceedings of the 3rd Workshop on Awareness and Reflection in Technology-Enhanced Learning, 83-89.
Gulliksen, J., Göransson, B., Boivie, I., Blomkvist, S., Persson, J., and Cajander, Å. (2003). Key principles for user-centred systems design. Behaviour and Information Technology, 22(6), 397409.
Ehn, P. And Kyng, M. (1987). The collective resource approach to systems design. In Computers and Democracy: A Scandinavian Challenge (eds. Bjerknes, G; Ehn, P. And Kyng, M.) (pp. 17–57). Avebury.
European Schoolnet (2011). D4.2 First Validation Report On Large-Scale Piloting. European Schoolnet.
European Schoolnet (2013). Designing the future classroom. 2013(1). European Schoolnet.
Ford, M. And Leinonen, T. (2009). MobilED – a mobile tools and services platform for formal and informal learning. In Mobile Learning: Transforming the Delivery of Education and Training/ Edited by Ally, M., Issues in distance education (pp. 195-214). AU Press, Athabasca University.
Keune, A., Toikkanen, T., Purma, J., and Leinonen, T. (2011). D3.1 Report on design prototypes and design challenges for education. European Schoolnet.
Keune, A. And Leinonen, T. (2013). Square1 Prototype: Build your own devices for collaborative learning. In Tuovi 11: Interaktiivinen tekniikka koulutuksessa 2013-konferenssin tutkijatapaamisen artikkelit. Tampere University.
Leinonen, T., Kligyte, G., Toikkanen, T., Pietarila, J., and Dean, P. (2003). Learning with collaborative software-a guide to fle3. Helsinki, University of Art and Design Helsinki.
Leinonen, T., Toikkanen, T., and Silfvast, K. (2008). Software as Hypothesis: Research-Based Design Methodology. In The proceedings of Participatory Design Conference 2008. Presented at the Participatory Design Conference, PDC 2008, Indiana University, Bloomington, IN, USA: ACM.
Leinonen, T. (2010). Designing learning tools, methodological insights. Aalto University.
Muller, M.J. And Kuhn, S. (1993). Participatory design. Commun. ACM, 36(6), 24-28.
Nelson, H. And Stolterman, E. (2003). The design way: Intentional change in an unpredictable world: Foundations and fundamentals of design competence. Educational Technology Publications.
Rittel, H. (1972). On the planning crisis: Systems analysis of the "first and second generations". Bedrifts Okonomen, 8, 390–396.
Schuler, D. And Clement, A. (2004). Artful integration and participatory design: Preface to the proceedings of PDC 2004. In Proceedings of the Eighth Conference on Participatory Design (Vol. 1).
Schön, D. (1987). Educating the reflective practitioner: toward a new design for teaching and learning in the professions. San Francisco (CA): Jossey-Bass.
These references have been extracted automatically and may have some errors. Signed in users can suggest corrections to these mistakes.
Suggest Corrections to References