You are here: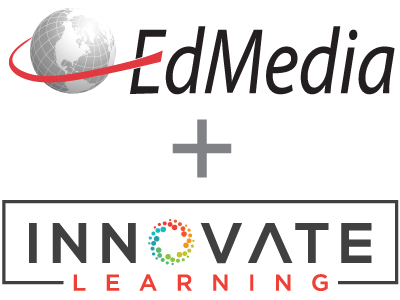 HCI Design Methods in CBA: Lessons Learned and Recommendations Based on a Concept Map Use Case
PROCEEDINGS
EdMedia + Innovate Learning, in Tampere, Finland ISBN 978-1-939797-08-7 Publisher: Association for the Advancement of Computing in Education (AACE), Waynesville, NC
Abstract
This paper focuses on the user-centered design of a computer-based assessment (CBA) instrument for knowledge measurement. We describe relevant design steps in general and illustrate them via the design of our usability improved CBA concept map instrument (ISO 9241-11, 1998; ISO 9241-210, 2010). We discuss design versus evaluation methods from a human-computer interaction (HCI) perspective and emphasize important design steps relevant for constructing usability improved assessment instruments in educational assessment. As these HCI methods are still seldom applied to CBA, this paper helps alleviate the dearth of literature and guidelines in this domain. Our objective is thus to provide the reader with a series of design recommendations for CBA, as derived both from HCI research; and to summarize lessons learned from our specific CBA design use case.
Citation
Weinerth, K., Koenig, V., Rivas, S., Brunner, M. & Martin, R. (2014). HCI Design Methods in CBA: Lessons Learned and Recommendations Based on a Concept Map Use Case. In J. Viteli & M. Leikomaa (Eds.), Proceedings of EdMedia 2014--World Conference on Educational Media and Technology (pp. 859-868). Tampere, Finland: Association for the Advancement of Computing in Education (AACE). Retrieved April 9, 2020 from https://www.learntechlib.org/primary/p/147593/.
Keywords
References
View References & Citations Map
Acton, W.H., Johnson, P.J., & Goldsmith, T.E. (1994). Structural knowledge assessment: Comparison of referent structures. Journal of Educational Psychology, 86(2), 303-311. Retrieved from http://psycnet.apa.org/journals/edu/86/2/303/ Benyon, D. (2010). Designing interactive systems. A comprehensive guide to HCI and interaction design (2nd Ed). Harlowo: Pearson, Addison-Wesley.
Bevan, N., & Macleod, M. (1994). Usability measurement in context. Behaviour& Information Technology, 13, 132-145.
Chang, K.-E., Sung, Y.-T., Chang, R.-B., & Lin, S.-C. (2005). A New Assessment for Computer-based Concept Mapping. Educational Technology& Society, 8(3), 138-148.
Cooper, A., Reimann, R., & Cronin, D. (2007). About Face 3. The Essentials of Interaction Design (3rd ed.). Indianapolis: Wiley.
Dix, A., Finlay, J., Abowd, G., & Beale, R. (2004). Human-computer interaction (3rd ed.). Harlow: Pearson, Prentice Hall.
Gurlitt, J., & Renkl, A. (2008). Are high-coherent concept maps better for prior knowledge activation? Differential effects of concept mapping tasks on high school vs university students. Journal of Computer Assisted Learning, 24(5), 407-419.
Hackos, J.T., & Redish, J.C. (1998). User and task analysis for interface design. New York: Wiley.
Hewett, T., Baecker, R., Card, S., Carey, T., Gasen, J., Mantei, M., Perlman, G., Strong, G., & Verplank, W. (2005). ACM SIGCHI Curricula for Human-Computer Interaction. Http://sigchi.org/cgd/cdg2.html #2_1
Hvannenberg, E.T., Law, E.L.-C., & Lárusdóttir, M.K. (2007). Heuristic evaluation: Comparing ways of finding and reporting usability problems. Interacting with Computers, 19, 225-240.
International Organization for Standardization (1998). ISO 9241-11:1998 – Ergonomics requirements for office work with visual display terminals (VDTs) – Part 11: Guidance on usability.
International Organization for Standardization (2010). ISO 9241-210:2010 – Ergonomics of human-system interaction– Part 210: Human-centred design for interactive systems.
Koenig, V. (2006). Contribution à l'étude de l'utilisabilité dans le contexte des systèmes d'information à usage professionnel: Conception d'un laboratoire d'utilisabilité et applications. Thèse, Bruxelles: Université Libre de Bruxelles.
Lindgaard, G. (1994). Usability testing and system evaluation: A guide for designing useful computer systems. London: Chapman& Hall.
Martin, R. (2008). New possibilities and challenges for assessment through the use of technology. In F. Scheuer& A. Guimaraes Pereira (Eds.), Towards a research agenda on computer-based assessment. Challenges and needs for European Educational Measurement (pp. 6-9). Luxembourg: European Communities.
Mayer, R.E., & Moreno, R. (2003). Nine ways to reduce cognitive load in multimedia learning. Educational Psychologist, 38(1), 43-52.
Nesbit, J., & Adesope, O. (2006). Learning with concept and knowledge maps: A meta-analysis. Review of Educational Research, 76(3), 413-448.
Nielsen, J. (1993). Usability engineering. Boston: Academic Press Professional.
Prensky, M. (2001). Digital natives, digital immigrants. On the Horizon, 9, 1-6.
Schaal, S., Bogner, F.X., & Girwidz, R. (2010). Concept Mapping Assessment of Media Assisted Learning in Interdisciplinary Science Education. Research in Science Education, 40(3), 339–352.
Shemwell, J., Fu, U., Figueroa, M., Davis, R., & Shavelson, R. (2010). Assessment in Schools-Secondary Science. In P. Peterson, E. Baker, & B. McGaw (Eds.), International Encyclopedia of Education (3rd ed., pp. 300–310). Amsterdam: Academic
Te'eni, D., Carey, J., & Zhang, P. (2007). Human Computer Interaction. Developing Effective Organizational Information Systems. Hoboken, NJ: John Wiley& Sons.
Weinerth, K., Koenig, V., Brunner, M., & Martin, R. (2013). Educational Assessment Meets Usability: Equal Chances for Conducting Computer-Based Concept-Maps. In: J. Herrington, A. Courus, & V. Irvine (Eds.), EdMedia 2013 World Conference on Educational Media and Technology (pp. 1155-1164), June 24-27, Victoria, BC: AACE.
These references have been extracted automatically and may have some errors. Signed in users can suggest corrections to these mistakes.
Suggest Corrections to References