You are here:
Usability Evaluation of a Moodle based Learning Management System
PROCEEDINGS
Leyla Senol, Hakan Gecili, Kocaeli University, Department of Industrial Engineering, Natural and Applied Science Institute, Turkey ; Pinar Onay Durdu, Kocaeli University, Human Computer Interaction Laboratory, Turkey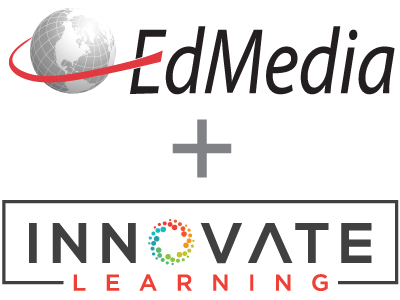 EdMedia + Innovate Learning, in Tampere, Finland ISBN 978-1-939797-08-7 Publisher: Association for the Advancement of Computing in Education (AACE), Waynesville, NC
Abstract
Currently many institutions have begun to use learning management systems (LMS) Usability evaluation of these systems is essential since usability problems will affect the acceptance of them and can affect the quality of education. In this study, the usability of a LMS - Moodle, adopted by Kocaeli University, was evaluated based on the perceptions of 413 students. A questionnaire was applied to determine the usability problems under the categories of learnability, efficiency, memorability, errors and satisfaction of the system. The data was analyzed with descriptive statistics. The results revealed that students are not satisfied with the system especially with the aesthetic features of it. On the other hand, the system provides error prevention and is found to be more efficient and memorable. On the basis of these results, the aesthetic features of the system need to be improved and informational cues should be added to its interface.
Citation
Senol, L., Gecili, H. & Onay Durdu, P. (2014). Usability Evaluation of a Moodle based Learning Management System. In J. Viteli & M. Leikomaa (Eds.), Proceedings of EdMedia 2014--World Conference on Educational Media and Technology (pp. 850-858). Tampere, Finland: Association for the Advancement of Computing in Education (AACE). Retrieved November 14, 2018 from https://www.learntechlib.org/primary/p/147592/.
View References & Citations Map
References
Aldunate, R., & Nussbaum, M. (2013). Teacher adoption of technology. Computers in Human Behavior, 29 (2013), 519-524.
Al-sarrayih, H.S., Knipping, L. & Zorn, E. (2010). Evaluation of a MOODLE Based Learning Management System Applied at Berlin Institute of Technology Based on ISO-9126, Proceedings of ICL 2010 Conference, (pp. 880 – 887)
Baytiyeh, H. (2011). Work in progress– Open source usability evaluation: The case of Moodle. 41st ASEE/IEEE Frontiers in Ecucation Conference, (pp. F4E-1-F4E-2)
Baytiyeh, H. (2013). Perceptions of engineering professors and students regarding the acceptance and use of Moodle. 12th ASEEAnnual Conference& Exposition, Atlanta, U.S.A., Paper ID #6931.
Black, J.A., & Champion, D.J. (1976). Methods and issues in social research. New York: John Wiley& Sons, Inc. Bremer,D. & Bryant, R. (2005). A Comparison of Two Learning management Systems: Moodle vs Blackboard; Proceedings of the 18th Annual Conference of the National Advisory Committee on Computing Qualifications, (pp.S4J-7,S4J-12).
Chua B.B., & Dyson, L.E. (2004). Applying the ISO 9126 Model to the Evaluation of an e-Learning System. Proceedings of ASCILITE 2004, (pp. 184-190).
Claridge, N. & Kirakowski, J. (2002). WAMMI: Website Analysis and MeasureMent Inventory questionnaire. Retrieved November 15, 2013, from http://www.wammi.com/samples/index.html.
Çağıltay, K. (2011). İnsan bilgisayar etkileşimi ve kullanılabilirlik mühendisliği: Teoriden pratiğe. Ankara: ODTÜ Yayıncılık.
Davis, F.D. (1989). Perceived usefulness, perceived ease of use, and user acceptance of information technology. MIS Quarterly, 13(3), (pp.319–340)
EDS (2008). EDS website. Retrieved March 15, 2014, from http://eds.kocaeli.edu.tr/index.php/page/eds-nedir Folmer, E & Bosch, J (2004). Architecting for usability: A survey. The Journal of Systems and Software, 70 (2004), (pp.61-78).
Itmazi, J.A., Gea, M.M., Paderewski, P., Gurierres, F.L. (2005). A Comparison and Evaluation of Open Source Learning Management Systems. IADIS International Conference on Applied Computing 2005, (pp. 80-86).
Kakasevski, G., Mihajlov, M., Aresnovski, S. & Chungurski, S. (2008). Evaluating Usability in Learning Management System Moodle", Proceedings of the 30th International Conference on Information Technology Interfaces, (pp. 613-618).
LMS Usability Working Group (2010). LMS Usability Evaluation Report. Tufts University. Retrieved March 15, 2014, from https://wikis.uit.tufts.edu/confluence/download/attachments/17105334/Tufts+LMS+Usability+Evaluation+Report.pdf
Machado, M. & Tao, E. (2007). Blackboard vs. Moodle: Comparing user experience of learning management systems. 37th ASEE/IEEE Frontiers in Education Conference, (pp. S4J-7-S4J-12)
Melton, J. (2006).The LMS Moodle: A usability evaluation. Languages Issues 11/12(1), 1-24;
Monari, M (2005). Evaluation of Collaborative Tools in Web-Based E-Learning Systems. Unpublished Master's Thesis, Royal Institute of Technology, Stockholm, Sweden.
Nielsen, J (1993). What is usability? Academic Press, Boston.
Savolainen, O. (2010). User experience design in open source development: Approaches to usability work in the Moodle community. Unpublished Master's Thesis, University of Tampere, Tampere, Finland
Squire, D. & Preece, J. (1996). Usability and Learning: Evaluating the potential of educational software. Computers& Education, 27 (1), (pp. 15-22).
Shackel, B. (1991) Usability-Context, Framework, Definition, Design and Evaluation. In B. Shackel and S. Richardson (Eds.) Human Factors for Informatics Usability (pp. 21-38). Cambridge: Cambridge University Press
Tee, S.S., Wook, T.S.M.T. & Zainudin, S. (2013). User testing for Moodle Application. International Journal of Software Engineering and Its Applications, 7 (5),(pp. 243-252).
Zaharias, P. & Poylymenakou, A. (2009). Developing a usability evaluation method for e-Learning applications: Beyond functional usability. International Journal of Human Computer Interaction, 25 (1), (pp. 75-98).
These references have been extracted automatically and may have some errors. If you see a mistake in the references above, please contact info@learntechlib.org.
Also Read
Related Collections