You are here: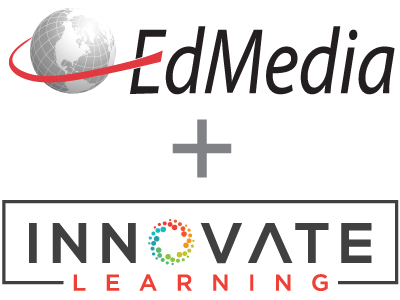 Persistence and Performance of Adult Learners in Blended Business Education
PROCEEDINGS
EdMedia + Innovate Learning, in Tampere, Finland ISBN 978-1-939797-08-7 Publisher: Association for the Advancement of Computing in Education (AACE), Waynesville, NC
Abstract
Policy makers, scholars and practitioners emphasize the importance of blended learning as a leverage for accessibility, flexibility and effectiveness of teaching and learning activities in tertiary education. In 2009, a mid-sized university college in Belgium developed a blended academic business education program aimed at adult learners. This paper reports on the findings of analyses using a large and original data set to test the impact of the introduction of the blended learning format on students' persistence and performance. For this purpose, a difference-in-difference research model is developed which allows to calculate net effects, controlling for variations in exam difficulty across time. The results indicate that the introduction of blended learning led to better exam results and higher course pass rates but failed to improve persistence of individual lifelong learners. Implications for practice and follow-up studies are described.
Citation
Goeman, K. & Deschacht, N. (2014). Persistence and Performance of Adult Learners in Blended Business Education. In J. Viteli & M. Leikomaa (Eds.), Proceedings of EdMedia 2014--World Conference on Educational Media and Technology (pp. 459-479). Tampere, Finland: Association for the Advancement of Computing in Education (AACE). Retrieved October 18, 2021 from https://www.learntechlib.org/primary/p/147538/.
References
View References & Citations Map
Ai, C., & Norton, E.C. (2003). Interaction terms in logit and probit models. Economics letters, 80(1), 123-129.
Ala-Mutka, K., Malanowski, N., Punie, Y., & Cabrera, M. (2008). Active Ageing and the Potential of ICT for Learning (EUR 23414 EN). Sevilla: Institute for Prospective Technological Studies (IPTS), European Commission. Retrieved from http://ipts.jrc.ec.europa.eu/publications/pub.cfm?id=1659 Arbaugh, J.B, Godfrey, M.R., Johnson, M., Pollack, B.L., Niendorf, B., & Wresch, W. (2009). Research in online and blended learning in the business disciplines: Key findings and possible future directions. Internet and Higher Education, 12, 71–87.
Arbaugh, J.B., Hwang, A., & Pollack, B.L. (2011). A Review of Research Methods in Online and Blended Business Education: 2000-2009. In S. Eom, & J. Arbaugh (Eds.), Student Satisfaction and Learning Outcomes in E-Learning: An Introduction to Empirical Research (pp. 37-56). Hershey, PA:
Bertrand, M., Duflo, E., & Mullainathan, S. (2004). How much should we trust differences-in-differences estimates? The Quarterly Journal of Economics, 119(1), 249-275.
Canning, N. (2010). Playing with heutagogy: exploring strategies to empower mature learners in higher education. Journal of Further and Higher Education, 34(1), 59-71.
Chaves, C.A. (2009). On-Line Course Curricula and Interactional Strategies: The Foundations and Extensions to Adult e-Learning Communities. European Journal of Open, Distance and E-learning. Retrieved from http://http://www.eurodl.org/materials/contrib/2009/Christopher_Chaves.htm
Chyung, S.Y. (2001). Systematic and systemic approaches to reducing attrition rates in online higher education. American Journal of Distance Education, 15(3), 36-49.
De Fraine, B. (2006). Expert Background Paper Flanders for the OECD project on the development of Valueadded Models in Education Systems. Flemish Community: Ministry for Education and Training.
Drysdale, J.S., Graham, C.R., Spring, K.J., & Halverson, L.R. (2013). An analysis of research trends in dissertations and theses studying blended learning. Internet and Higher Education, 17, 90-100.
European Quality Observation. (2005). Quality in e-learning. Use and Dissemination of Quality Approaches in European E-Learning. Luxembourg: Office for Official Publications of the European Communities. EUser (2005). Synthesis and Prospective Analysis: First Synthesised Inputs to Knowledge Repository, Including Initial Survey Results and Good Practice Examples. Retrieved from http://www.euser-eu.org.
Ginns, P., & Ellis, R. (2007). Quality in blended learning: Exploring the relationships between on-line and faceto-face teaching and learning. The Internet and Higher Education, 10(1), 53-64.
Goeman, K. (2006). Europe and Flanders: Partners in E-Learning? A Comparison of Public Policies. European Journal of Education, 41(3-4), 521-538.
Goeman, K., & Van Laer, S. (2012). Blended Multicampus Education for Lifelong Learners. In M. Stracke Retrieved from http://www.educat Ion DASHDASH
HELIOS (2005). Is eLearning improving access to learning opportuities? Retrieved from http://www.education-observatories.net/helios HELIOS (2006).
Imbens, G.W., & Wooldridge, J.M. (2009). Recent Developments in the Econometrics of Program Evaluation. Journal of Economic Literature, 47(1), 5-86.
Jones, K.T., & Chen, C.C. (2008). Blended Learning In A Graduate Accounting Course: Student Satisfaction And Course Design Issues. The Accounting Educators' Journal, 18, 15-28.
Joy, E., & Garcia, F. (2000). Measuring Learning Effectiveness: A New Look at No-Significant-Difference Findings. Journal of Asynchronous Learning Networks, 4(1), 3-39.
Joyce, T.J., Crockett, S., Jaeger, D.A., Altindag, O., & O'Connell, S.D. (2006). Does Classroom Time Matter? A Randomized Field Experiment of Hybrid and Traditional Lecture Formats in Economics. NBER Working Paper. Retrieved from http://www.nber.org/papers/w20006 Jun, J. (2005). Understanding E-dropout? International Journal on E-Learning, 4(2), 229-240.
Kahu, E.R., Stephens, C., Leach, L., & Zepke, N. (2013). The engagement of mature distance students. Higher Education Research& Development, 32(5), 791-804.
Laster, S. (2010). Model-Driven Design: Systematically Building Integrated Blended Learning Experiences. Journal of Asynchronous Learning Networks, 14(1), 39-53.
Laumakis, M., Graham, C. & Dziuban, C. (2009). The Sloan C-Pillars and Boundary Objects as a Framework for Evaluating Blended Learning. Journal of Asynchronous Learning Networks, 13(1), 75-87.
Lee, Y., & Choi, J. (2011). A review of online course dropout research: implications for practice and future research. Educational Technology Research and Development, 59(5), 593–618.
Lee, Y., Choi, J., & Kim, T. (2013). Discriminating factors between completers of and dropouts from online learning courses. British Journal of Educational Technology, 44(2), 328-337.
Levy, Y. (2007). Comparing dropouts and persistence in e-learning courses. Computers& Education, 48(2), 185-204.
Lim, D.H., & Morris, M.L. (2009). Learner and Instructional Factors Influencing Learning Outcomes within a Blended Learning Environment. Educational Technology& Society, 12(4), 282–293.
López-Pérez, M., Pérez-López, M.C., & Rodríguez-Ariza, L. (2011). Blended learning in higher education: Students' perceptions and their relation to outcomes. Computers& Education, 56(3), 818-826.
Melton, B., Graf, H. & Chopak-Foss, J. (2009). Achievement and Satisfaction in Blended Learning versus Traditional General Health Course Designs. International Journal for the Scholarship of Teaching and Learning, 3(1).
Merriam, S.B. (2001). Andragogy and self‐directed learning: Pillars of adult learning theory. New directions for adult and continuing education, 89, 3-14.
Mood, C. (2010). Logistic regression: Why we cannot do what we think we can do, and what we can do about it. European Sociological Review, 26(1), 67-82.
Moore, J.C. (2005). The Sloan Consortium Quality Framework and the Five Pillars. Retrieved from http://sloanconsortium.org
Park, J.H., & Choi, H.J. (2009). Factors Influencing Adult Learners' Decision to DropOut or Persist in Online Learning. Educational Technology& Society, 12(4), 207-217.
Shea, P. (2007). Towards a Conceptual Framework for Learning in Blended Environments. In A. Picciano, & C. Dziuban, (Eds.), Blended Learning: Research Perspectives (pp.19-37). United States of America:
Swan, K. (2003). Learning effectiveness: what the research tells us. In J. Bourne & J.C. Moore (Eds), Elements of Quality Online Education, Practice and Direction (pp. 13-45). Needham, MA: Sloan Center for
Vaughan, N. (2007). Perspectives on blended learning in higher education. International Journal on e-Learning, 6(1), 81-94.
These references have been extracted automatically and may have some errors. Signed in users can suggest corrections to these mistakes.
Suggest Corrections to References