You are here: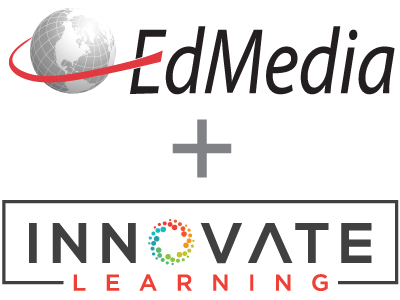 On-line Discussion On a Virtual Physics Forum: A Content Analysis
PROCEEDINGS
Ying-Hua Guan, Chin-Chung Tsai, National Chiao Tung University, Taiwan ; Fu-Kwun Hwang, National Taiwan Normal University, Taiwan
EdMedia + Innovate Learning, in Lugano, Switzerland ISBN 978-1-880094-53-2 Publisher: Association for the Advancement of Computing in Education (AACE), Waynesville, NC
Abstract
In this study we content analyzed on-line discussion of several senior-high-school groups on a forum of a virtual physics laboratory in Taiwan. The analysis was conducted in terms of participation rate, social cues, interaction types, and cognitive and metacognitive skills. We compared the result patterns of two discussion conditions (R-condition versus NR-condition) and investigated how the quality of message content changed in the processes of discussion. In the R-condition, participants were required to reply to the thread before they were allowed to read other messages on the forum, whereas participants in the NR-condition were not restricted to this demand. The results showed that for both conditions, the most frequently involved interaction type was "direct response", and the most frequently used cognitive skill was "elementary clarification". For the R-condition, fewer participants strayed from the discussion topics, but smaller percentage of message ideas contained metacognitive components in comparison to the NR-condition.
Citation
Guan, Y.H., Tsai, C.C. & Hwang, F.K. (2004). On-line Discussion On a Virtual Physics Forum: A Content Analysis. In L. Cantoni & C. McLoughlin (Eds.), Proceedings of ED-MEDIA 2004--World Conference on Educational Multimedia, Hypermedia & Telecommunications (pp. 4141-4146). Lugano, Switzerland: Association for the Advancement of Computing in Education (AACE). Retrieved October 15, 2019 from https://www.learntechlib.org/primary/p/11671/.
Keywords
References
View References & Citations Map
Brace -Govan, J. (2003). A method to track discussion forum activity: The Moderators ' Assessment Matrix. Internet and Higher Education , 6, 303 -325.
Capsi, A., Gorsky, P., & Chajut, E. (2003). The influence of group size on nonmandatory asynchronous instructional discussion groups. Internet and Hi gher Education, 6, 227- 240.
Dehler, C. , & Parras -Hernandez, L. H. (1998). Using Compute r-Mediated Communication (CMC) to Promote Experiential Learning in Graduate Studies. Educational Technology, 38(3), 52 -55.
Henri, F. (1992). Computer conferencing and content analysis. In A. R. Kaye, ed., Collaborative Learning Through Computer Conferencing: The Najaden Papers, pp . 115 - 136. N ew York: Springer.
Howell -Richardson, C. , & Mellar, H. (1996). A methodology for the analysis of patterns of participation within computer-mediated communication courses. Instructional Science, 24, 47-69.
Lai, K. W. (1997). Computer-mediated communication for teenage students: a content analysis of a student messaging system. Education and Information Technologies, 2, 31 - 45.
Lipponen, L., Rahikaninen, M., Lallimo, J., & Hakkarainen, K. (2003). Patterns of participation and discourse in elementary students ' computer-supported collaborative learning. Learning and Instruction, 13, 487-509. Littleton, K., & Hä kkinen, P. (1999). Learning Together: Understanding the Processes of Computer-Based Collaborative Learning. In P. Dillenbourg (Ed.). Collaborative Learning: Cognitive and Computational Approaches (pp.20- 29). Amsterdam: Pergamon.
Orvis, K. L., Wisher, R. A., Bonk, C. J., & Olson, T. M. (2002). Communication patterns during synchronous webbased military training in problem solving. Computers in Human Behavior, 18, 783 -795.
Thomas, M. J. W. (2002). Learning within incoherent structures: the space of online discussion forums. Journal of Computer Assisted Learning, 18, 351 -366.
These references have been extracted automatically and may have some errors. Signed in users can suggest corrections to these mistakes.
Suggest Corrections to References