You are here: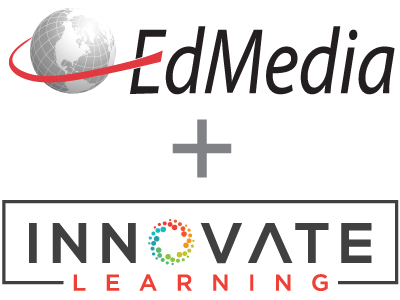 Do Animated Concept Maps Support Meaningful Learning?
PROCEEDINGS
EdMedia + Innovate Learning, in Victoria, Canada ISBN 978-1-939797-03-2 Publisher: Association for the Advancement of Computing in Education (AACE), Waynesville, NC
Abstract
In a pilot study, a 2X2 experimental design was used to explore the effects of external representations (concept map versus text) and animation (animated versus static) on learning. Twenty four undergraduate students were assigned to one of four groups, each presented with the same audio narration combined with a different visual presentation on the digitization of sound: static text, animated text, static concept map, or animated concept map. A questionnaire was designed to evaluate thirteen cognitive processes involved in meaningful learning. An interaction between presentation format and animation was detected, where animation benefited to participants studying text, and hindered participants studying concept maps. These results are not consistent with previous studies and highlight the need to develop more complex assessment tools that encompass the diversity of learning processes supported by external representations.
Citation
Jacques, J., Ligurgo, V. & Fastrez, P. (2013). Do Animated Concept Maps Support Meaningful Learning?. In J. Herrington, A. Couros & V. Irvine (Eds.), Proceedings of EdMedia 2013--World Conference on Educational Media and Technology (pp. 1012-1021). Victoria, Canada: Association for the Advancement of Computing in Education (AACE). Retrieved May 20, 2019 from https://www.learntechlib.org/primary/p/112085/.
References
View References & Citations Map
Adesope, O., Nesbit, J., Olubunmi, S., & Adesope, T. (2009). The Effect of Animated Concept Maps on Knowledge Transfer. In
Wittrock, M.C. (2000). A Taxonomy for Learning, Teaching, and Assessing: A Revision of Bloom's Taxonomy of Educational Objectives, Abridged Edition (2nd ed.). Pearson.
Ausubel, D.P. (1963). The Psychology of Meaningful Verbal Learning: An Introduction to School Learning. New York: Grune
Baddeley, A. (1992). Working Memory. Science, 255(5044), 556 – 559.
Blankenship, J., & Dansereau, D.F. (2000). The Effect of Animated Node-Link Displays on Information Recall. The Journal of
Cañas, A.J., Coffey, J.W., Carnot, M.J., Feltovich, P.J., Hoffman, R.R., Feltovich, J., & Novak, J.D. (2003). A Summary of
Cook, M.P. (2006). Visual representations in science education: The influence of prior knowledge and cognitive load theory on instructional design principles. Science Education, 90(6), 1073 – 1091.
Ifenthaler, D. (2008). Relational, structural, and semantic analysis of graphical representations and concept maps. Educational Technology Research and Development, 58(1), 81 – 97.
Lambiotte, J.G., & Dansereau, D.F. (1992). Effects of Knowledge Maps and Prior Knowledge on Recall of Science Lecture Content. The Journal of Experimental Education, 60(3), 189 – 201.
Mayer, R.E., Heiser, J., & Lonn, S. (2001). Cognitive Constraints on Multimedia Learning: When Presenting More Material Results in Less Understanding. Journal of Educational Psychology, 93(1), 187 – 198.
Mayer, R.E. (2002). Rote Versus Meaningful Learning. Theory Into Practice, 41(4), 226 – 232.
Nesbit, J.C., & Adesope, O.O. (2005). Dynamic Concept Maps. Proceedings of EDMEDIA 2005: World Conference on
Nesbit, J.C., & Adesope, O.O. (2006). Learning With Concept and Knowledge Maps: A Meta-Analysis. Review of Educational Research, 76(3), 413 – 448.
Nesbit, J.C., & Adesope, O.O. (2011). Learning from Animated Concept Maps with Concurrent Audio Narration. The Journal
Plotnick, E. (1997). Concept Mapping: A Graphical System for Understanding the Relationship between Concepts. (ERIC digest
These references have been extracted automatically and may have some errors. Signed in users can suggest corrections to these mistakes.
Suggest Corrections to References