You are here: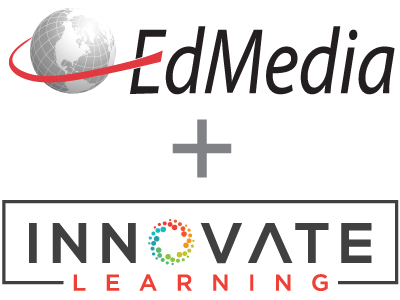 Educational Digital Libraries: Building Community; Building Libraries
PROCEEDINGS
Mary Marlino, DLESE Program Center, UCAR, United States
EdMedia + Innovate Learning, in Denver, Colorado, USA ISBN 978-1-880094-45-7 Publisher: Association for the Advancement of Computing in Education (AACE), Waynesville, NC
Abstract
This panel will present various perspectives on designing and implementing community-based educational digital libraries. The educational, social, and technical challenges of digital library development will be explored, in addition to the promises that digital libraries and other types of distributed learning environments hold for improving accessibility, developing community, and advancing the educational reform agenda of particular disciplines. An emerging digital library program, the Digital Library for Earth System Education (www.dlese.org) will serve as an instance of digital library development issues for the panel discussion. The presentation will also include a demonstration of this library effort to date.
Position Statement Community libraries are evolving with the information age. The past decade has witnessed the increasing ubiquity of the World Wide Web in homes and schools, the emergence of new kinds of "electronic communities," and the widespread creation and distribution of digital educational materials. Digital libraries are becoming a means for disciplinary communities to share, organize, and assess their intellectual holdings. To date, there are many digital library efforts underway aimed at improving K-12 and undergraduate science education.
Over the past three years, The Digital Library for Earth System Education (DLESE) has emerged to support the specific educational needs of the geoscience community within this larger national library network. In the tradition of community libraries, DLESE can fundamentally change the way students learn, instructors teach, and researchers interact, by providing new ways of sharing information, tools, and services. As such, DLESE provides unprecedented opportunities for scientific learning and discovery, for increased access to and diversity within the Geosciences, and for revolutionizing teaching and learning about the Earth.
The value of DLESE lies in its potential to scale success on a national level. At the technical level, we are building on the ubiquity of Internet and web technologies, and the maturation of digital library technologies. At the educational level, DLESE scales successful innovations by providing a venue and a forum for creators of educational resources to share, on a national scale, both their educational products and their creativity and expertise. At the social level, DLESE provides a community platform for social creativity and the creation of intellectual capital.
What is DLESE? DLESE is conceived as a community-based resource that will serve the unique needs of Earth system educators and learners at all academic levels, in both formal and informal settings, by providing:
Interfaces and tools to allow student exploration of geospatial materials and Earth datasets. Though a wealth of Earth data exists on the Web; much of it is difficult for educators to use. DLESE will provide student-friendly access to a wide variety of archived and real-time datasets.
Rapid, sophisticated access to collections of peer-reviewed teaching and learning resources. Earth science educators have been frustrated in attempts to find high quality teaching resources appropriate for their teaching style and educational level on the Web in a timely manner. This resource discovery challenge is being met with the creation of metadata schemas, controlled vocabularies, and cataloging best practice recommendations, all informed by community participation.
Services to help users effectively create and use materials. A full array of digital and human-mediated services for both users and contributors to the library is critical to the vision of DLESE as an active organization that both builds and serves its community.
A community center to facilitate sharing and collaboration. DLESE will serve as an intellectual commons for the global Earth system community by being the primary contact for educators, learners, and citizens who seek reliable information about the Earth.
A federated collection of holdings. DLESE is being designed from the beginning to support resource discovery across a diverse, federated network of holdings and collections (e.g. NASA, Alexandria Digital Library). These distributed resources will be complemented by a small, centrally managed core collection.
The DLESE Community Framework DLESE is a significant undertaking, and our library building effort is as much a social experiment as it is a technical challenge. DLESE's community participation framework and participatory design process emphasize inclusiveness and promote a process of cultural change, and is essentially the intersection of three primary functions: policy, operations, and community.
Policy. Critical to the construction and management of DLESE is a governance structure that supports wide involvement in policy decisions. Library policy is set by the DLESE Steering Committee, broadly representative of Earth science education in K-16 and informal education, informed by Standing Committees (Collections, Technology, Users, and Services) reflecting the diverse needs of the community DLESE seeks to serve.
Operations. The DLESE Program Center (DPC) performs key operational functions for the library, and is headquartered at the University Corporation for Atmospheric Research (UCAR) in Boulder, CO. Critical activities underway include the development of the DLESE system architecture, user interface, and standards and protocols for metadata and interoperability.
Community. A third, and crucial, leg of the DLESE framework is an informed and engaged community. By shaping the conditions of library use, community members are subsequently better positioned to influence policy decisions. Community members have contributed user scenarios, resources, developed review criteria, reviewed metadata standards, and articulated policies for academic recognition and intellectual property.
Accomplishments over the past year include: developing and evaluating a library testbed, significantly engaging the community in the process; establishing a community-led governance mechanism; initiating collections development activities; and designing and developing a metadata schema and cataloging tools.
Conclusion A distinguishing mark of DLESE is its grass-roots foundation and its emphasis on participatory design. As the library grows and matures, DLESE will face the special demands of scalability and sustainability that accompany such ambitious efforts. Although there are aspects of our experience that are unique to the discipline of Earth system education, we believe that most of the challenges that we have encountered are applicable to the development of distributed learning environments across a wide variety of disciples.
The work described in this panel proposal is funded under Cooperative Agreement #ATM 9732665 between the National Science Foundation and the University Corporation for Atmospheric Research (UCAR), Grant Awards #9978338, # 0085600, and #0086100, and by supplemental funding received from the National Aeronautics and Space Administration (NASA).
Panelists: Mary Marlino (University Corporation for Atmospheric Research) is the Principal Investigator for the NSF sponsored Digital Library for Earth System Education (DLESE). For the past three years, she has been the Director of the DLESE Program Center, and is responsible for the overall direction for the library-building effort. Marlino has extensive experience in large project management, and the design and evaluation of instructional technology. Prior to coming to UCAR, she was Director of Educational Technology at the US Air Force Academy for nine years.
Tamara Sumner (The University of Colorado) is an Associate Professor of Computer Science at the University of Colorado, and is a Co-PI on the DLESE project. Her areas of expertise include both computer and cognitive sciences, with emphases on user-centered design methodology, usability evaluation, distance education, and system design to support electronic publishing in scholarly communities. Prior to joining the University of Colorado, she led numerous software development projects at both The Open University and at Hewlett Packard.
David Fulker (University Corporation for Atmospheric Research) has 15 years of experience in leading community-based technology programs, including the Unidata Program Center and the newly established National Science, Technology, Engineering, and Mathematics Digital Library Program Center. In this capacity he is responsible for overall management and technical direction of this emerging national effort.
Citation
Marlino, M. (2002). Educational Digital Libraries: Building Community; Building Libraries. In P. Barker & S. Rebelsky (Eds.), Proceedings of ED-MEDIA 2002--World Conference on Educational Multimedia, Hypermedia & Telecommunications (pp. 1223-1225). Denver, Colorado, USA: Association for the Advancement of Computing in Education (AACE). Retrieved February 27, 2021 from https://www.learntechlib.org/primary/p/9648/.
Keywords
Cited By
View References & Citations Map
Subhashni Appana, College of Foundation Studies, University of the South Pacific, Fiji

International Journal on E-Learning Vol. 7, No. 1 (January 2008) pp. 5–22
These links are based on references which have been extracted automatically and may have some errors. If you see a mistake, please contact info@learntechlib.org.