You are here: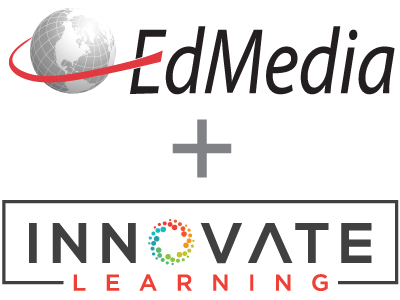 Multipoint Desktop Videoconferencing for Teacher Training: A Singapore Experience
PROCEEDINGS
EdMedia + Innovate Learning, in Norfolk, VA USA ISBN 978-1-880094-42-6 Publisher: Association for the Advancement of Computing in Education (AACE), Waynesville, NC
Abstract
Rapid technological development in the last decade makes it easier than ever to use technologies as collaborative learning tools. Computer video conferencing as a computer-supported collaborative learning (CSCL) technology brings learners closer to real-world environments and it provides increasing opportunities for learners to share experiences across time and space. This paper reports on how multipoint desktop video conferencing (MDVC) is used in preservice teacher education programs in Singapore. Our summative research findings reveal that student teachers reacted positively to the scaffolding provided by peers and supervisors via video conferencing. MDVC apparently opened up a new avenue for collegial learning, and student teachers do not have to rely only on the expertise found in their own schools.
Citation
Wong, A.F.L., Sharpe, L., Crawford, L., Gopinathan, S., Moo, S.N., Khine, M.S. & Hu, C. (2001). Multipoint Desktop Videoconferencing for Teacher Training: A Singapore Experience. In C. Montgomerie & J. Viteli (Eds.), Proceedings of ED-MEDIA 2001--World Conference on Educational Multimedia, Hypermedia & Telecommunications (pp. 792-797). Norfolk, VA USA: Association for the Advancement of Computing in Education (AACE). Retrieved September 21, 2021 from https://www.learntechlib.org/primary/p/8742/.
Keywords
References
View References & Citations Map
Cognition and Technology Group at Vanderbilt. (1991). Technology and the design of generative learning environments. Educational Technology, 31(5), 34-40.
Darling-Hammond, L. (1994). Constructivism and multimedia: Theory and application; innovation and transformation. International Journal of Instructional Media, 23(2), 161-165.
Dewey, J. (1933). How we think a restatement of the relation of reflective thinking to the educative process. New York: Heath and Company.
Goffman, E. (1974). Frame analysis: an essay on the organization of experience. Cambridge, Massachusetts: Harvard University Press.
Iseke-Barnes, J.M. (1996). Issues of educational use of the Internet: Power and criticism in communications and searching. Journal of Educational Computing Research, 8(3), 291-309.
Koschmann, T.D., Myers, A.C., Feltovich, P.J. & Barrows, H.S. (1994). Using technology to assist in realizing effective learning and instruction: a principled approach to he use of computer in collaborative learning. Journal of the Learning Science, 3(3), 219-225.
Loughran, J.J.(1997). Teaching about teaching: principles and practice. In J. Loughran & T. Russell (Eds.), Teaching about teaching: purpose, passion and pedagogy in teacher education. Washington DC: The Falmer Press.
Richardson, V. (1989). The evolution of reflective teaching and teacher education. In R. Clift, W.R.Houston, & M.Pugach, Encouraging reflective practice: an examination of issues and examples. New York: Teachers College Press.
Schon, D.A. (1987). Educating the reflective practitioner: Toward a new design for teaching and learning in the professions. San Francisco: Jossey-Bass.
Sharpe, L., Moo. S.N., Crawford, L., & Gopinathan, S. (1994). Teacher supervision patterns of discourse. (Singapore: National Institute of Education).
Sharpe, L., Hu, C., Crawford, L., Gopinathan, S., Moo, S.N., & Wong, A. (2000). Multipoint desktop videoconferencing as a collaborative learning tool for teacher preparation: A Singapore experience. Educational Technology, 40(5), 61-63.
Schon, D.A. (1983). The reflective practitioner: how professional think in action. New York: Basic Books.
Winn, W., & Jackson, R. (1999). Fourteen propositions about educational uses of virtual reality. Educational Technology, 39(4), 5-13.
Zeichner, K.M. & Liston, D.P. (1987). Teaching student teachers to reflect. Harvard Educational Review, 57(1), pp. 23-87.
Zeichner, K.M., & Liston, D.P. (1996). Reflective teaching: An introduction. NJ: Lawrence Erlbaum & Associates.
Vygotsky, L. (1986). Thought and language (Rev. Ed.). Cambridge, Massachusetts: MIT Press. * This research was supported by a grant from the Ministry of Education, Singapore.
These references have been extracted automatically and may have some errors. Signed in users can suggest corrections to these mistakes.
Suggest Corrections to References