You are here: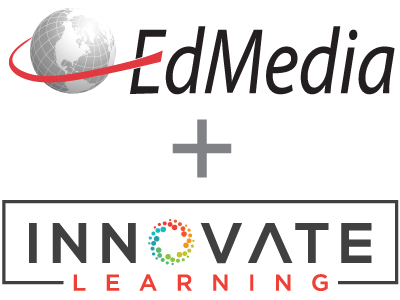 Fostering Higher Order Thinking through Online Tasks
PROCEEDINGS
Joe Luca, Edith Cowan Univ., Australia ; Catherine McLoughlin, Univ. of New England, Australia
EdMedia + Innovate Learning, in Norfolk, VA USA ISBN 978-1-880094-42-6 Publisher: Association for the Advancement of Computing in Education (AACE), Waynesville, NC
Abstract
Increasingly higher education institutions are being asked to be more pro-active in delivering instruction through on-line facilities, while at the same time being more effective in fostering higher order thinking skills for students. This action research case study considered the effects of tertiary students working in teams to collaboratively solve ill-defined problems in an on-line environment. The framework adopted for analysis of higher order thinking investigated types of talk that were indicative of reasoning processes. Results indicated that the students' capacity to display higher order thinking increased as a result of the students collaborating and communicating through the custom built on-line problem solving environment. The implications of the study are that on-line collaborative environments can facilitate the development of higher order thinking skills that are increasingly expected of graduates.
Citation
Luca, J. & McLoughlin, C. (2001). Fostering Higher Order Thinking through Online Tasks. In C. Montgomerie & J. Viteli (Eds.), Proceedings of ED-MEDIA 2001--World Conference on Educational Multimedia, Hypermedia & Telecommunications (pp. 1168-1173). Norfolk, VA USA: Association for the Advancement of Computing in Education (AACE). Retrieved June 17, 2019 from https://www.learntechlib.org/primary/p/8680/.
Keywords
References
View References & Citations Map
Australian Council for Educational Research. (2000). Graduate Skills Assessment. Canberra: Department of Education, Training and Youth Affairs. Brown, A. 1997, 'Transforming schools in communities of thinking and learning about serious matters', American Psychologist, vol. 52, no. 4, pp. 399-413.
Candy, P., Crebert, G., & O'Leary, J. (1994). Developing Lifelong Learners through Undergraduate Education. Canberra: Australian Government Publishing Service. Coles, M.J. 1995, 'Critical thinking, talk and a community of inquiry in the primary school' Language and Education, vol. 93, pp. 161-177.
Collis, B. (1998). WWW-based environments for collaborative group work. Education and Information Technologies, 3, 231-245.
English, S., & Yazdani, M. (1999). Computer-supported cooperative learning in a Virtual University. Journal of Computer Assisted Learning, 15, 2-13.
Finn, B. (1991). Young People's Participation in Post Compulsory Education and Training. Report of the Australian Education Council Review Committee. Canberra: Australian Government Publishing Service.
Klemm, W.R., & Snell, J.R. (1996). Enriching computer-mediated group learning by coupling constructivism with collaborative learning. Electronic Journal of Instructional Technology, 1(2), http://www.usq.edu.au/electpub/e-jist/vol1no2/article1.htm.
Lynch, C.L., Wolcott, S.K., & Huber, G.E. (2000). Tutorial for optimising and documenting open-ended problem solving skills. Available: http://www2.apex.net/users/leehaven.
Mayer, E. (1992). Employment-related key competencies: a proposal for consultation. Melbourne: Australian Government Publishing Service. McPeck, J. 1990, Teaching critical thinking, Routledge, New York.
McLoughlin, C., & Oliver, R. (1998). Planning a telelearning environment to foster higher order thinking. Distance Education, 19(2), 242-264.
Means, M., & Voss, J.F. (1996). Who reasons well? Two studies of informal reasoning among children of different grade, ability and knowledge levels. Cognition and Instruction, 14(2), 139-178.
NUD.IST. (1994). Q.S.R. NUD.IST Power Version, Revision 3.0.4 GUI. Palo Alto, CA: Alladin Systems Inc. Paul, R. 1993, Critical Thinking, Hawker Brownlow, Melbourne. Resnick, L.B. 1987, Education and Learning to Think, National Academy Press, Washington D.C.
Tinkler, D., Lepani, B., & Mitchell, J. (1996). Education and Technology Convergence. Canberra: Australian Government Publishing Service.
Thomas, S.N. (1981). Practical reasoning in natural language. Englewood Cliffs, New Jersey: Prentice Hall.
Tishman, S., & Perkins, D.N. (1997). The language of thinking. Phi Delta Kappa 78 (5), 368-374. Weinstein, M. 1993, ' Critical thinking: The great debate', Educational Theory, vol 43 no. 1, pp. 99-117.
These references have been extracted automatically and may have some errors. Signed in users can suggest corrections to these mistakes.
Suggest Corrections to References