You are here:
Innovative Tools for Interactive Learning
PROCEEDINGS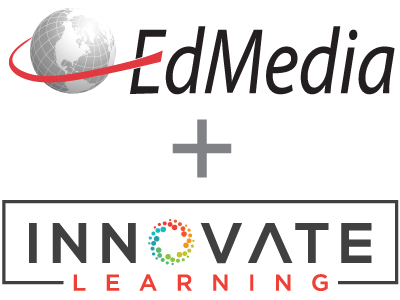 EdMedia + Innovate Learning, in Seattle, WA USA ISBN 978-1-880094-35-8 Publisher: Association for the Advancement of Computing in Education (AACE), Waynesville, NC
Abstract
The activities of our institute cover various fields in the development process of in-tegrated
circuits including digital, analogue design and test.
For these separate fields we developed an interactive learning system. It is based on the capa-bilities
of the hypertext markup language (HTML) and uses the HTTP internet protocol for dis-tributing
its contents. The aim was, to improve the quality of the student's education by offering
interactive pages, that allows on the one hand access to a knowledge base and on the other hand
the training on special dynamic examples. The usage of this system necessitated amplification
so additional tools were developed.
The original VHDL ( Very high speed integrated circuit Hardware Description Language) tuto-rial
(www.vhdl-online.de) presented an 11 lesson course with an implemented online help sys-tem
and a VHDL glossary. The additional features are a multiuser editor for moderated
teleworking in distributed networks with graphical enhancements and a hardware interface for
programming a field programmable gate array (FPGA) with a synthesized VHDL module to
start an online test. For our students in the first and second year of electrical engineering, we
developed tools for learning nodal analysis and displaying the numerical results as a Bode-plot
and the symbolical results as a transfer function.
Citation
Neuffer, H., Gentner, T., Braisz, H., Padeffke, M., Graßmann, A., Glauert, W.H. & Kraus, O. (1999). Innovative Tools for Interactive Learning. In B. Collis & R. Oliver (Eds.), Proceedings of ED-MEDIA 1999--World Conference on Educational Multimedia, Hypermedia & Telecommunications (p. 1690). Seattle, WA USA: Association for the Advancement of Computing in Education (AACE). Retrieved July 15, 2018 from https://www.learntechlib.org/primary/p/6614/.
Keywords