You are here: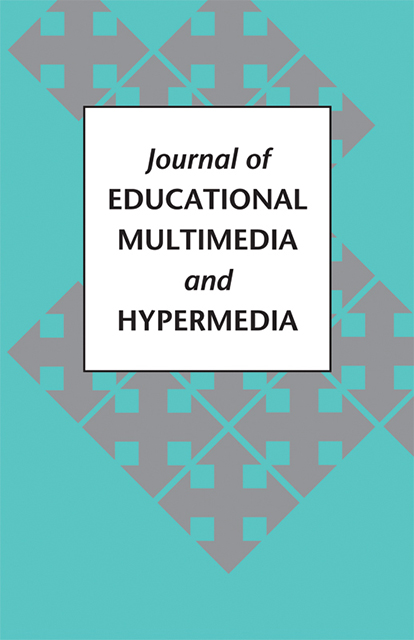 Digital Literacy: A Conceptual Framework for Survival Skills in the Digital era
Article
Yoram Eshet, Tel Hai Academic College, Israel
Journal of Educational Multimedia and Hypermedia Volume 13, Number 1, ISSN 1055-8896 Publisher: Association for the Advancement of Computing in Education (AACE), Waynesville, NC USA
Abstract
Digital literacy involves more than the mere ability to use software or operate a digital device; it includes a large variety of complex cognitive, motor, sociological, and emotional skills, which users need in order to function effectively in digital environments. The tasks required in this context include, for example, "reading" instructions from graphical displays in user interfaces; utilizing digital reproduction to create new, meaningful materials from existing ones; constructing knowledge from a nonlinear, hypertextual navigation; evaluating the quality and validity of information; and have a mature and realistic understanding of the "rules" that prevail in the cyberspace. This newly emerging concept of "digital literacy" may be utilized as a measure of the quality of learners' work in digital environments, and provide scholars and developers with a more effective means of communication in designing better user-oriented environments. The present paper proposes a holistic, refined conceptual framework for digital literacy, which includes photo-visual literacy; reproduction literacy; branching literacy; information literacy; and socio-emotional literacy.
Citation
Eshet, Y. (2004). Digital Literacy: A Conceptual Framework for Survival Skills in the Digital era. Journal of Educational Multimedia and Hypermedia, 13(1), 93-106. Norfolk, VA: Association for the Advancement of Computing in Education (AACE). Retrieved December 6, 2023 from https://www.learntechlib.org/primary/p/4793/.
Keywords
References
View References & Citations Map
Amichai-Hamburger , Y . (2002) . Internet and personality . Computers in Human Behavior , 18, 1-10.
Beavis, C. (1999). English and computer games. Paper presented at the Biennial Conference of the International Federation for the Teaching of English (Warwick , UK, July 7-10 , 1999).
Bruce, B., & Peyton, J.K. (1999). Literacy development in network-based classrooms: Innovation and realizations. International Journal of Educational Technology, 1. [Online]. Available: http://www.outreach.uiuc.edu/ijet/v1n2/bruce/index.html Burnett , K . , & McKinley , E .G . (1998) . Modelling information seeking . Interacting With Computers , 10, 285-302 .
Kerka , S. (1999). Consumer education for the information age. Practice Application Brief, 4 , 12-15.
Eshet , Y . (2002) . Digital literacy: A new terminology framework and its
Hargittai , E. (2002a , April). Second-level digital divide: Differences in peop le's online skills. First Monday, 7 (4). [Online]. Available: http://f irs tmonday.org / issues/ issue7_4 /harg i t tai/ index.h tm l
Hargittai , E. (2002b). Beyond logs and surveys: In-depth measures of people's web use skills. Journal of the American Society for Information Science and Technology, 53(14) , 1239-1244
Horton, W. (2000). Designing webbased training. New York: Wiley& Sons.
Lenham , R. (1995). Digital literacy. Scientific American, 273 , 253-255. Mason, J.M. (2002). From Gutenberg's galaxy to cyberspace: A new model
Minkel , W. (2000). No, it's not all true! Library Journal, 33-34, 35-43. Mioduser, D. , & Nachmias, R. (2002). WWW in education. In H.H. Adelsberger, B. Collis, & J.M. Pawlowski (Eds) , Handbook on information
Nielsen, J. (1993). Usability engineering. San Diego, CA: Morgan Kaufman.
O'Sullivan , M . (2000) . Teaching Internet information literacy: A collaborative approach (Part III) . Multimedia Schools , 7, 34-37
Papert, S. (1996). The connected family. Atlanta , GA: Longstreet Press. Piacciano , A. (2001). Distance learning. Columbus, OH: Merril , Prentice Hall.
Salomon, G. (2000). Technology and education in the age of information. (Tehnologia vehinukh be'idan hameida). Haifa and Tel Aviv: Haifa University Publishers and Zmora-Bitan.
Shneiderman, B. (1998). Designing the user interface. Reading, MA: Addison-Wes ley.
Snyder , I . (1999) . Renegotiating the visual and the verbal communication . Prospect , 1 , 13-23 .
Smilowitz , E . (2001) . Do metaphors make web browsers easier to use? [Online] . Available: http://www.baddesigns.com/mswebcnf .htm
Tapscott , D. (1998) Growing up digital. New York: McGraw-Hill.
These references have been extracted automatically and may have some errors. Signed in users can suggest corrections to these mistakes.
Suggest Corrections to References