You are here: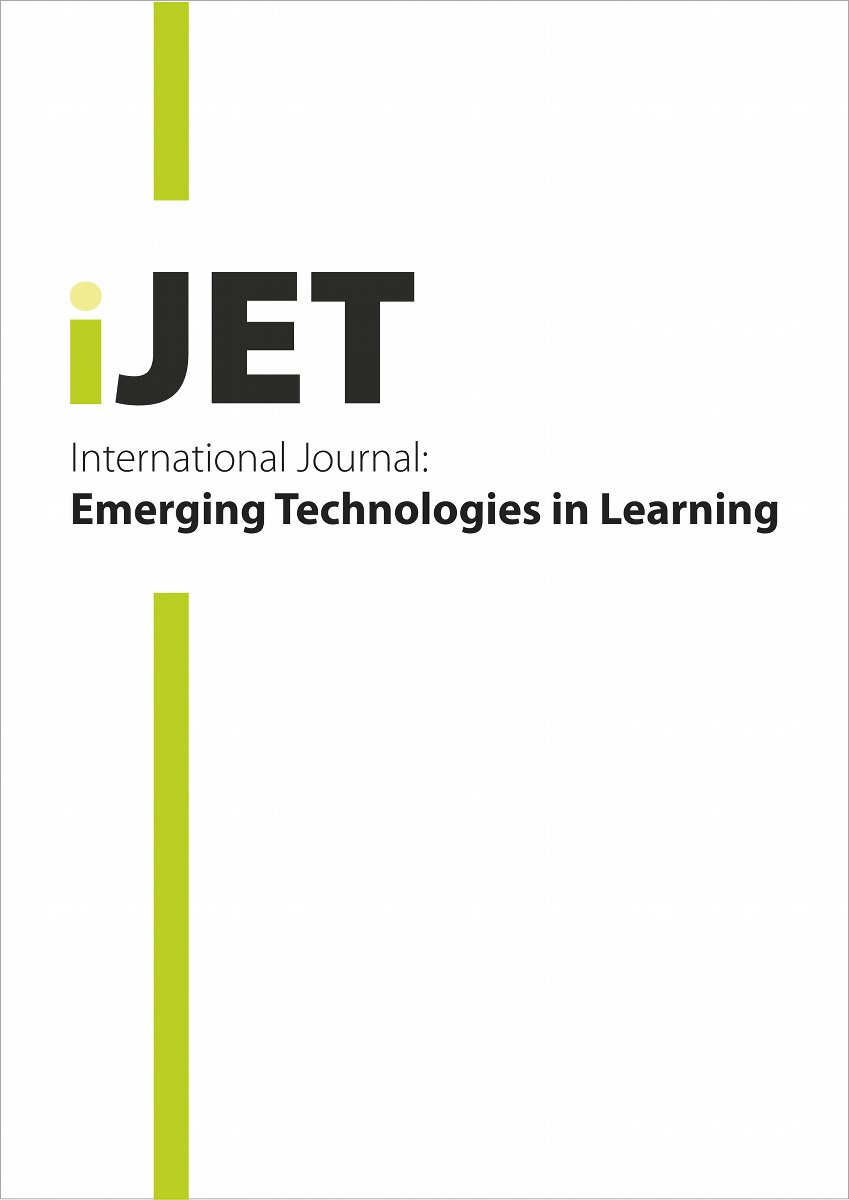 Chatting, Chatten or Chattare: Using a Multilingual Workspace for Language and Culture Learning
ARTICLE
iJET Volume 3, Number 2008, ISSN 1863-0383 Publisher: International Association of Online Engineering, Kassel, Germany
Abstract
This paper will describe the results of analyses carried out on multilingual chat sessions that took place in the context of LITERALIA, a 24-months long project funded by the European Unionâ??s Grundtvig initiative to support: â??Learning In Tandem to Encourage Reciprocal Autonomous Learning In Adults - LITERALIA
Citation
Stickler, U. (2008). Chatting, Chatten or Chattare: Using a Multilingual Workspace for Language and Culture Learning. International Journal of Emerging Technologies in Learning (iJET), 3(2008),. Kassel, Germany: International Association of Online Engineering. Retrieved April 9, 2020 from https://www.learntechlib.org/p/45190/.
Keywords
References
View References & Citations Map
[1] Abrams, Z.I. (2003) The Effect of Synchronous and Asynchronous CMC on Oral Performance in German. The Modern Language Journal, 87(2), 157-167. (doi:10.1111/1540-4781.00184)

[2] Baumann, U. (1999) Deutsch als Fremdsprache an der Open University. Zeitschrift für Interkulturellen Fremdsprachenunterricht, 4(1), 10 pp. < http://www.spz.tudarmstadt.de/projekt_ejournal/jg_04_1/beitrag/baumann1.htm

[4] Blake, R. (2000) Computer Mediated Communication: A window on L2 Spanish interlanguage. LLT Journal, 4(1), 120-136.

[6] Brandl, K. (2005) Are you ready to "Moodle?" LLT Journal, 9(2), 16-23. < http://llt.msu.edu/vol9num2/review1/ >

[7] Dougiamas, M. (1998) A journey into Constructivism (pp.15

Jung, U.O.H. (2005) CALL: Past, Present and Future-a bibliometric approach. ReCALL, 17(1), 4-17. (doi:10.1017/S0958344005000212)

[10] Kitade, K. (2000) L2 Learners' Discourse and SLA Theories in CMC: Collaborative Interaction in Internet Chat. Computer Assisted Language Learning, 13(2), 143-166. (doi:10.1076/09588221(200004)13:2;1-D;FT143)[9]

[11] Lamy, M.-N. & Goodfellow, R. (1999) "Reflective Conversation" in the Virtual Language Classroom. LLT Journal, 2(2), 43-61.
[13] Liu, M., Moore, Z., Graham, L. & Shinwoong, L. (2003) A Look at the Research on Computer-Based Technology Use in Second Language Learning: A Review of the Literature from 1990-2000.

[14] O'Dowd, R. & Ritter, M. (2006) Understanding and Working with 'Failed Communication' in Telecollaborative Exchanges. CALICO, Special Issue, 23(3), 623-42.

[15] O'Reilly, T. (2005) What Is Web 2.0. Design patterns and business models for the next generation of software. O'Reilly Network: O'Reilly. < http://www.oreillynet.com/pub/a/oreilly/tim/news/2005/09/30/what-is-web-20.html > 19. 03. 07

[16] Preece, J. (2008) Stages of Community Participation. Milton Keynes: Workshop at the Open University. 30/07/2008

[17] Robb, T.N. (2004) Moodle: A Virtual Learning Environment for the Rest of Us. TESL-EJ: Teaching English as a Second or Foreign Language, 8(2), 8. < http://tesl-ej.org/ej30/m2.html >

[18] Rüschoff, B. & Ritter, M. (2001) Technology-Enhanced Language Learning: Construction of Knowledge and Template-Based Learning in the Foreign Language Classroom. Computer Assisted Language Learning, 14(3/4), 219-232.

[19] Sheehy, K., Ferguson, R. & Clough, G. (2007) Learning and Teaching in the Panopticon: ethical and social issues in creating a virtual educational environment. International Journal of Social Sciences, 2(2), 89-96. < http://www.waset.org/ijss/v2/v2-2-13.pdf> [20] Stickler, U. & Emke, M. (2008) LITERALIA: Autonomie im Sprach-und Kulturerwerb bei Erwachsenen / LITERALIA:

[23] Stockwell, G. (2007) A Review of Technology Choice for Teaching Language Skills and Areas in the CALL Literature. ReCALL, 19, 105-120. (doi:10.1017/S0958344007000225)

[24] Thorne, S.L. (2005) Internet-Mediated Intercultural Foreign Language Education: Approaches, Pedagogy, and Research. CALPER Working Paper No. 6, 1-24.

[27] Weininger, M.J. & Shield, L. (2003) Promoting Oral Production in a Written Channel: An Investigation of Learner Language in MOO. Computer Assisted Language Learning, 16(4), 329-349.
These references have been extracted automatically and may have some errors. Signed in users can suggest corrections to these mistakes.
Suggest Corrections to References