You are here: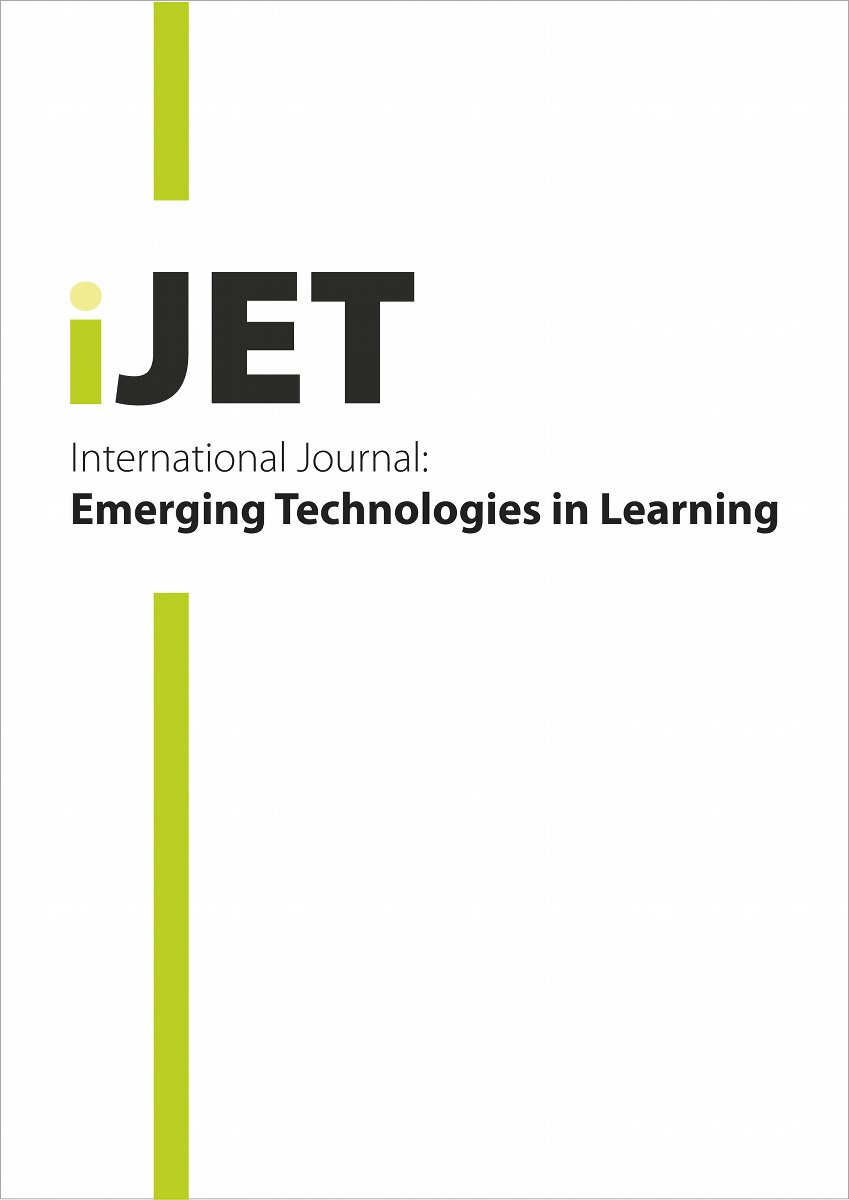 Evaluate Studentsâ?? Perceptions of the Virtual Learning Environment at Paisley University
ARTICLE
iJET Volume 6, Number 3, ISSN 1863-0383 Publisher: International Association of Online Engineering, Kassel, Germany
Abstract
The number of students studying online has been dramatically increased. This has brought an interest and encouragement to some researchers to examine and evaluate the values perceived from the online learning, and why these vast amounts of students are joining the online learning. The purpose of this study is dedicated to evaluate the studentsâ?? perception of the e-learning system at Paisley University. This study evaluates several factors influencing the perceptions of the undergraduate students who undertaken the information management course. The outcome of this study shows that online students perceived the values of the e-learning system differently and the factors mentioned in the literature review each of whom has its own effect on their perceptions.
Citation
Abbad, M. & Al bargothi, M. (2011). Evaluate Studentsâ?? Perceptions of the Virtual Learning Environment at Paisley University. International Journal of Emerging Technologies in Learning (iJET), 6(3), 28-34. Kassel, Germany: International Association of Online Engineering. Retrieved September 22, 2019 from https://www.learntechlib.org/p/45153/.
Keywords
References
View References & Citations Map
[1] Downes, L. And Mui, C. (1998) Unleashing the Killer App– Digital Strategies for Market Dominance, Harvard Business School Press, Boston.

[2] Stevenson, N. (2001) Culture and citizenship: an introduction, pp. 110, In: N. Stevenson (Ed), Culture& Citizenship (London, Sage).

[3] Sloman, M. (2001) The e-Learning revolution: from proposition to action, Chartered Institute of Personnel& Development, London.

[4] Mason, R. (1998) Models of online courses, ALN Magazine, 2 (2).

[5] Bates, A.W. (1995) Technology, open learning and distance education-London: Routledge.

[6] Bonwell, C.C. And Eisen, J.A. (1991) Active learning: Creating excitement in the classroom (ASHE-ERIC Higher Education Report No. 1). Washington, DC: George Washington University.

[7] Pallof, R. And Pratt, K. (2003) The Virtual Student: A Profile and Guide to Working with Online Learners.San Francisco, CA: Josey-Bass Publishers.

[8] Quitadamo, I.J. And Brown, A. (2001) 'Effective teaching styles and instructional design for online learning environments'. National Educational Computing Conference, July 25-27, 2001 (Chicago, IL).

[9] Duffy, T.M. And Cunningham, D.J. (1996). Constructivism: Implications for the design and delivery of instruction. In D.H. Jonassen (Ed.), Handbook of research for educational communications and technology. New York: Macmillan.

[10] Driscoll, M. And Carliner, S. (2005) Advanced web-based training strategies. San Francisco: Pfeiffer.

[11] Davis, F.D. (1989) 'Perceived usefulness, perceived ease of use, and user acceptance of information technology.' MIS Quarterly.

[12] Rice, R.E. And Love, G. (1987) 'Electronic emotion: Socioemotional content in a computer mediated communication ne twork'. Communication Research, 14(1), 85-105.

[14] Ralph, W. (1991) The art f computer technical support. California: Peachipt Press.

[15] Essex, C. And Cagiltay, K. (2001) 'Evaluating an online course: Feedback from "distressed" students'. Quarterly Review of Distance Education 2 (2001) (3), pp. 233–239.

[19] Belanger, F. And Jordan, D.H. (2000). Evaluation and implementation of distance learning.

[20] Moore, M.G. And Kearsley, G. (1996) Distance education: A systems view. Belmont, CA: Wadsworth Publishing Company.

[21] Benbunan-Fich, R. And Hiltz, S.R. (1999) 'Educational applications of CMCS: Solving case studies through asynchronous learning networks'. Journal of Computer-Mediated Communication 4, (3). [22] Reynolds, A.J. (Ed.). (1999) 'Schooling and high-risk populations: The Chicago Longitudinal Study'. Journal of School Psychology, 37(4). Special Issue.

[23] Konx, E.S. (1997) The pedagogy of the website design, ALN Magazine,1(2).

[24] Grow, G. (1996). 'Teaching learners to be self-directed: A stage approach'. Adult Education Quarterly, 41(3), 125-149.

[26] Phipps, R. And Merisotis, J. (1999) What's the difference? A review of contemporary research on the effectiveness of distance

[29] Golladay, R., Prybutok, V. And Huff, R. (2000). 'Critical success factors for the online learner'. Journal of Computer Information Systems, 40(4), 69-71.

[30] Serwatka, J. (2003) 'Assessment in on-line CIS courses'. Journal of Computer Information Systems, 43(3), 16-20.

[31] Kirkwood, A. And Kirkup, G. (1991) 'Access to computing for home-based students'. Studies in Higher Education, 16(2), 199– 208. Http://dx.doi.org/10.1080/03075079112331382984[32]Ongand Lai, (2004) "Gender differences in perceptions and relationships among dominants of e-learning acceptance". Computers in Human Behavior 22(5), 816-829.

[33] Caspi, A., Chajut, E., and Saporta,K. (2008) "Participation in class and in online discussions: Gender differences". Computer and Education, 50 (3), 718-729. Http://dx.doi.org/10.1016/J.compedu.2006.08.003

[34] Venkatesh, V. And Morris, M.G. (2000) 'Why don't men ever stop to ask for directions? Gender, social influence, and their role in technology acceptance and usage behavior.' MIS Quarterly 24, (1) 115-139. Http://dx.doi.org/10.2307/3250981[35]Keller,C.AndCernerud, L. (2002) 'Students' Perception of Elearning in University Education. Learning.' Media and Technology
These references have been extracted automatically and may have some errors. Signed in users can suggest corrections to these mistakes.
Suggest Corrections to References