You are here: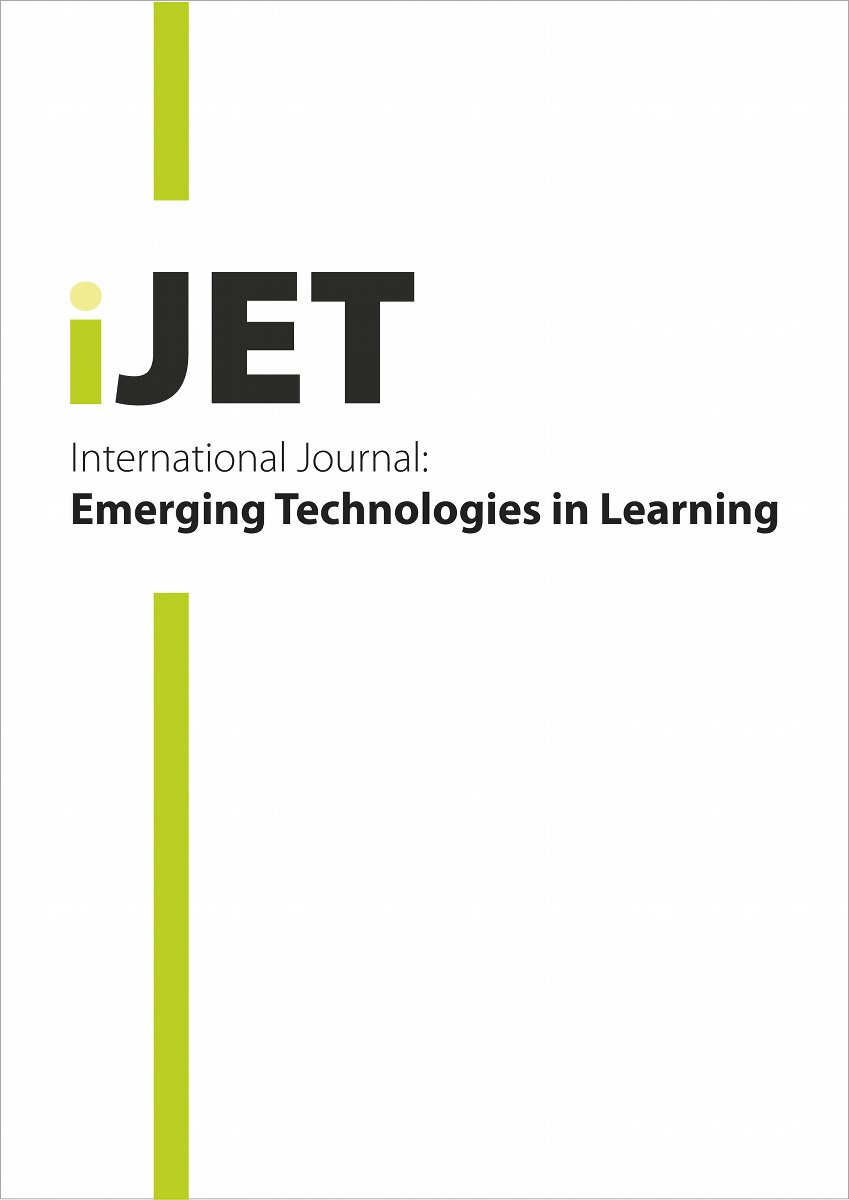 Discovery Learning and the Computational Experiment in Higher Mathematics and Science Education: A Combined Approach
ARTICLE
Athanasios Kyriazis, University of Piraeus, Department of Statistics and Insurance Sciences, Piraeus, Greece ; Sarantos Psycharis, Konstantinos Korres, ASPETE (School of Pedagogical and Technological Education), General Department of Education, Athens, Greece
iJET Volume 4, Number 4, ISSN 1863-0383 Publisher: International Association of Online Engineering, Kassel, Germany
Abstract
In this article we present our research for Discovery learning in relation to the computational experiment for the instruction of Mathematics and Science university courses, using the approach of the computational experiment through electronic worksheets. The approach is based on the principles of Discovery learning expanded with the principles of constructivist, socioâ??cultural and adult learning theories, the concept of computer based cognitive tools and the aspects on which the computational experiment is founded. Applications are presented using the software Mathematica and electronic worksheets for selected domains of Physics. We also present a case study, concerning the application of the computational experiment through electronic worksheets in the School of Pedagogical and Technological Education (ASPETE) during the spring semester of the academic year 2008â??2009. Research results concerning the impact of the above mentioned issues on studentsâ?? beliefs and learning performance are presented.
Citation
Kyriazis, A., Psycharis, S. & Korres, K. (2009). Discovery Learning and the Computational Experiment in Higher Mathematics and Science Education: A Combined Approach. International Journal of Emerging Technologies in Learning (iJET), 4(4), 25-34. Kassel, Germany: International Association of Online Engineering. Retrieved January 27, 2020 from https://www.learntechlib.org/p/45149/.
Keywords
References
View References & Citations Map
[1] Bruner, J. (1960). "On Learning Mathematics". The Mathematics Teacher, 53, 610–619.

[2] Bruner, J. (1966). Towards a Theory of Instruction. Cambridge: Belknap Press.

[3] Carlsen, O. And Andre, T. (1992). Use of a microcomputer simulation and conceptual change text to overcome student preconceptions about electric circuits. Journal of Computer-Based Instruction. V19. 105-109.

[4] Chang, K., Chen, L., Lin, Y., Sung, T. (2008). Effects of learning support in simulation–based physics learning. Computers& Education, Volume 51. [5] Colaso, V., Kamal, A., Saraiya, P., North, C., McCrickard, S., &

Shaffer, C. (2002). Learning and retention in data structures: A comparison of visualization, text, and combined methods. In Paper presented at the proceedings of ED-MEDIA 2002 world conference on educational multimedia/hypermedia and educational telecommunications.

[6] Crawford, K. (1996). "Vygotskian approaches to human development in the information era". Educational Studies in Mathematics, 31, 43–62. (

[7] Cross K.P. (1981). Adults as learners. San Francisco: Jossey– Bass.

[8] De Jong, T. (2006). Computer Simulations: Technological Advances in Inquiry Learning. Science 2006.

[9] Derry, S.J. (1990). Flexible cognitive tools for problem solving instruction. Paper presented at the annual meeting of the American Educational Research Association, Boston, April.

[10] diSessa, A. (1991). "Local sciences: Viewing the design of human-computer systems as cognitive science". In Carroll, J.M. Designing Interaction: Psychology at the Human-Computer Interface. Cambridge University Press P. 162–202.

[11] Drucker P.F. (1989). The New Realities. Oxford: Heinemann Professional Publishing.

[12] Fund, Z. (2007). The Effects of Scaffolded Computerized Science Problem-Solving on Achievement Outcomes: A Comparative Study of Support Programs. Journal of Computer Assisted Learning, v23 n5.

[13] Gilbert, J.K. And Boulter, C.J. (1994). Modelling across the curriculum: the demands and actualities of a unifying theme from science

[14] Gray, Α. (1998). Modern Differential Geometry of Curves and Surfaces with Mathematica. CRC Press.

[15] Guzdial, M. (1995). "Software-realized scaffolding to facilitate programming for science learning". Interactive Learning Environments, 4(1), 1–44. (

[16] Hammer, M. And Champy, J. (1993). Reengineering the Corporation: A manifesto for business Revolution. Harper Business, New York.

[17] Hestenes, D. (1999). New Foundations for Classical Mechanics. Kluwer Academic Publishers, Dordrecht, 2nd edition, 1999.

[18] Jonassen, D.H. (2000). Computers as Mindtools for Schools: Engaging Critical Thinking (2nd Edition). New Jersey: Prentice Hall, Inc.

[19] Kemmis, S., Atkin, R. & Wright, E. (1977). How do Students Learn? Working papers on CAL. Norwich: Centre for Applied Research in Education, University of East Anglia.

[20] Klahr, D. And Dunbar, K. (1988). Dual space search during scientific reasoning. Cognitive Science, 12, 1-48.

[23] Kommers, P.A.M., Jonassen, D.H. And Mayes, T.M. (1992). Cognitive tools for learning. Heidelberg, Germany: Springer– Verlag.

[26] Pea, R.D. (1985). "Beyond amplification: using the computer to reorganize mental functioning". Educational Psychologist, 20 (4). (

[27] Perkins, D.N. (1993). "Person–plus: A distributed view of thinking and learning". In G. Salomon (Ed.), Distributed Cognitions:

[29] Reamon, D. And Sheppard, S.D. (1997), "The Role of Simulation Software in an Ideal Learning Environment," ASME Design Engineering Technical Conferences, Sacramento, CA.

[30] Redish, E. & Hammer, D. (2000). Proposal to the NSF ROLE Competition June 1, 2000 Learning How to Learn Science: Physics for bioscience majors.

[31] Regan, M. And Sheppard, S. (1996). Interactive multimedia courseware and the hands-on learning experience: An assessment. Journal of Engineering Education. V85. 123–131.

[32] Scardamalia, M., & Bereiter, C. (1996). Computer support for knowledge-building communities. In T. Koschmann (Ed.), CSCL: Theory and practice of an emerging paradigm (pp. 249-268).

[34] Shunn, C. And Klahr, D. (1995). A 4-space model for scientific discovery. Paper presented at the AAAI Symposium Systematic Methods of Scientific Discovery, Menlo Park, CA.

[35] Sinclair, H. (1987). "Constructivism and the psychology of mathematics". Proceedings of the Eleventh Annual Psychology of Mathematics Education Conference.

[36] Sloot, P. (1994). Lecture on Parallel Scientific Computing and Simulations. CERN school on computing, Sopron, Hongary August 1994.

[37] Soloway, E. (1993). Should we teach students to program? Communications of the ACM, 36 (10), 21–24.

[39] Thompson, B. (1985). "Experience, problem solving and learning mathematics: Considerations in developing mathematics curricula". In Silver E.A. (ed.): Teaching and Learning mathematical

[41] Van Joolingen, W.R. And De Jong, T. (1997). An extended dual search space model of learning with computer simulations. Instructional Science, 25, 307-346.

[42] Vygotsky, L.S. (1978). Mind in Society. Cambridge, MA: Harvard University Press. [43] Wolfram, St. (1996). The Mathematica Book, 3rd Edition. Cambridge University Press.

[44] Zemke R. & Zemke S. (1984). "30 Things We Know for Sure About Adult Learning". Innovation Abstracts, 6 (8). AUTHORS
These references have been extracted automatically and may have some errors. Signed in users can suggest corrections to these mistakes.
Suggest Corrections to References