You are here: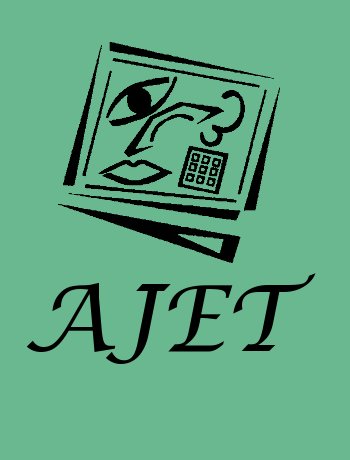 Developing an approach for comparing students' multimodal text creations: A case study
ARTICLE
Australasian Journal of Educational Technology Volume 25, Number 4, ISSN 0814-673X Publisher: Australasian Society for Computers in Learning in Tertiary Education
Abstract
Classroom teachers routinely make judgments on the quality of their students' work based on their recognition of how effectively the student has assembled key features of the genre or the medium. Yet how readily can teachers talk about the features of student-created multimodal texts in ways that can improve learning and performance? This article aims to address this issue by describing an approach developed by the authors for analysing and comparing the salient features of two multimodal texts created by the same secondary school student, one while in Year 8 (thirteen years) and one in Year 10 (fifteen years). Firstly, the criteria of design, content and cohesion are introduced as framing for the analysis. Next, these criteria are applied to the title slide, the slide headings and the knowledge representation in each multimodal text. The choice of the criteria and the product elements to which they are applied are central to our approach which aims to be practical and to provide sufficient coverage of key elements for descriptive and comparative purposes, especially the key multimodal features of the products. This approach has potential for wider application when two multimodal products are to be described and compared.
Citation
Levy, M., Kimber, K. & Kimber, K. (2009). Developing an approach for comparing students' multimodal text creations: A case study. Australasian Journal of Educational Technology, 25(4),. Australasian Society for Computers in Learning in Tertiary Education. Retrieved February 25, 2020 from https://www.learntechlib.org/p/44575/.
References
View References & Citations Map
Adlington, R. & Hansford, D. (2008). Digital spaces and young people's online authoring: Challenges for teachers. Paper presented at 2008 National Conference for Teachers of English and Literacy, Adelaide, Australia, 6-9 July. [viewed 8 Jan 2009, verified 8 Aug 2009] http://www.englishliteracyconference.com.au/files/documents/AdlingtonHansfordDigital%20spaces.pdf

Ainley, J. & Enger, L. (2007). Student use of, and engagement with, information technology. Carlton South, Victoria: MCEETYA ICT in Schools Taskforce. [viewed 27 Jan 2009 at http://icttaskforce.edna.edu.au/icttaskforce/webdav/site/icttaskforcesite/users/root/pub Lic/Student_use_engagement.doc, verified 8 Aug 2009 at http://nla.gov.au/nla.arc-82406]

Facer, B. & Williamson, K. (2004). Designing technologies to support creativity and collaboration. Bristol: Futurelab. [viewed 23 Feb 2008, verified 8 Aug 2009] http://www.futurelab.org.uk/

Jewitt, C. (2005). Multimodality, "reading", and "writing" for the 21st century. Discourse: Studies in the Cultural Politics of Education, 26(3), 315-331.
Jewitt, C. (2008). Multimodality and literacy in school classrooms. Review of Research in Education, 32(1), 241-267.
Kimber, K., Pillay, H. & Richards, C. (2007). Technoliteracy and learning: An analysis of the quality of knowledge in electronic representations of understanding. Computers& Education, 48(1), 59-79.

Kress, G. & Van Leeuwen, T. (2006). Reading images: The grammar of visual design (2nd edition). London and New York: Routledge.

Lehrer, R., Erickson, J. & Connell, T. (1994). Learning by designing hypermedia documents. Computers in the Schools, 10, 227-254.

Martinec, R. & Salway, A. (2005). A system for image-text relations in new (and old) media. Visual Communication, 4(3), 337-371.

Microsoft (2003). PowerPoint. Redmond, WA: Microsoft Corporation.

The New London Group (1996). A pedagogy of multiliteracies: Designing social futures. Harvard Educational Review, 66, 60-92.

Unsworth, L. (2006). Towards a metalanguage for multiliteracies education: Describing the meaning-making resources of language-image interaction. English Teaching: Practice and Critique, 5(1), 55-76. [verified 8 Aug 2009] http://education.waikato.ac.nz/research/files/etpc/files/2006v5n1art4.pdf

Wyatt-Smith, C. & Kimber, K. (2005). Valuing and evaluating student-generated online multimodal texts: Rethinking what counts. English in Education, 39(2), 22-43.
These references have been extracted automatically and may have some errors. Signed in users can suggest corrections to these mistakes.
Suggest Corrections to References