You are here: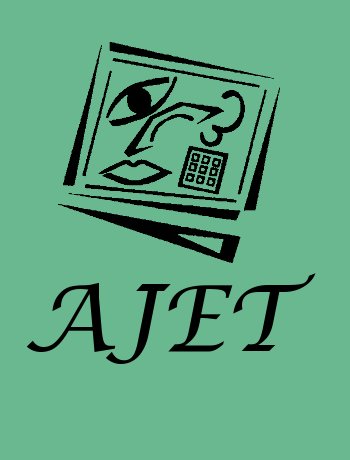 Cooperative or collaborative literacy practices: Mapping metadiscourse in a business students' wiki group project
ARTICLE
Australasian Journal of Educational Technology Volume 27, Number 3, ISSN 0814-673X Publisher: Australasian Society for Computers in Learning in Tertiary Education
Abstract
Although wikis have been used successfully in collaborative learning in higher education, there is a lack of research investigating wikis in business module assessment tasks. Little research to date has been conducted on how wikis formatively develop international English as a second language (ESL) in business students' academic discourse. In this case study, students' use of a wiki in an assessment task in the Intermediate Financial Reporting (IFR) module is examined. This study is framed by Hyland and Tse (2004) and Hyland's (2005, 2010) models for the analysis of metadiscourse markers in IFR discourse. The findings of the interviews showed that although students collaborated and cooperated together to do the task, they favoured cooperative over collaborative learning. The linguistic analysis findings showed that the use of interpersonal metadiscourse features varied in the wiki discussion pages versus the report, indicating the students' awareness of their audience and the different genres, although the textual features of the wiki discussion pages resembled those of the report. The study is significant as it is the first to explore wikis' epistemological effects on Master of Commerce students' learning and it could potentially assist in the enhancement of wikis as a learning tool in profession-related courses, particularly those with high numbers of international, ESL students.
Citation
Alyousef, H., Picard, M. & Picard, M. (2011). Cooperative or collaborative literacy practices: Mapping metadiscourse in a business students' wiki group project. Australasian Journal of Educational Technology, 27(3),. Australasian Society for Computers in Learning in Tertiary Education. Retrieved October 19, 2019 from https://www.learntechlib.org/p/44333/.
References
View References & Citations Map
Bruns, A. & Humphreys, S. (2005). Wikis in teaching and assessment: The M/Cyclopedia project. In WikiSym '05, Proceedings of the 2005 international symposium on Wikis, pp. 25-32. New York:

Hyland, K. (2005). Metadiscourse: Exploring interaction in writing. Continuum, London.

Hyland, K. (2010). Metadiscourse: Mapping interactions in academic writing. Nordic Journal of English Studies, Special Issue: Metadiscourse, 9(2), 125-143.

IELTS (2011). Institutions-IELTS band scores. [viewed 21 May 2011] http://www.ielts.org/institutions/test_format_and_results/ielts_band_scores.aspx

Krebs, M. & Ludwig, M. (2009). Math learning with wikis. Ninth International Conference on Technology in Mathematics Teaching (ICTMT 9), 6-9 July, Metz, France. Http://www.ictmt9.org/files/contributors/eefccc520efe19e7cf5e9a1529f133f1/SP_krebs.pdf

Luo, L. (2009). Web 2.0 integration in information literacy instruction: An overview. Journal of Academic Librarianship, 36(1), 32-40. Http://dx.doi.org/10.1016/J.acalib.2009.11.004

Mirk, S.M., Burkiewicz, J.S. & Komperda, K.E. (2010). Student perception of a wiki in a pharmacy elective course. Currents in Pharmacy Teaching and Learning, 2(2), 72-78.

O'Reilly, T. (2005). What is Web 2.0: Design patterns and business models for the next generation of software. O'Reilly Media. Http://oreilly.com/web2/archive/what-is-web20.html

Parker, K.R. & Chao, J.T. (2007). Wiki as a teaching tool. Interdisciplinary Journal of Knowledge and Learning Objects, 3, 57-72. Http://www.ijklo.org/Volume3/IJKLOv3p057072Parker284.pdf

Pusey, P. & Meiselwitz, G. (2009). Heuristics for implementation of wiki technology in higher education learning. Online Communities and Social Computing. Lecture Notes in Computer Science, Volume 5621, 507-514.

Ramanau, R. & Geng, F. (2009). Researching the use of Wiki's to facilitate groupwork. Procedia Social and Behavioral Sciences, 1(1), 2620-2626. Http://oro.open.ac.uk/id/eprint/27433

Rick, J., Guzdial, M., Holloway-Attaway, K.C.L. & Walker, B. (2002). Collaborative learning at low cost: CoWeb use in English composition. Paper presented at the Proceedings of Computer Support for Collaborative Learning Conference, Boulder, CO, USA.

Robertson, I. (2008). Learners' attitudes to wiki technology in problem based, blended learning for vocational teacher education. Australasian Journal of Educational Technology, 24(4), 425-441.

Twu, H.-L. (2009). Effective wiki strategies to support high-context culture learners. TechTrends, 480 Australasian Journal of Educational Technology, 2011, 27(3)

Wake, B.J. (2006). Dialogic learning in tutorial talk: A case study of semiotic mediation as a learning resource for second language international students. Unpublished PhD thesis, The University of Adelaide. Http://hdl.handle.net/2440/40128

Weaver, D., Viper, S., Latter, J. & McIntosh, P.C. (2010). Off campus students' experiences collaborating online, using wikis. Australasian Journal of Educational Technology, 26(6), 847-60.
These references have been extracted automatically and may have some errors. Signed in users can suggest corrections to these mistakes.
Suggest Corrections to References