You are here: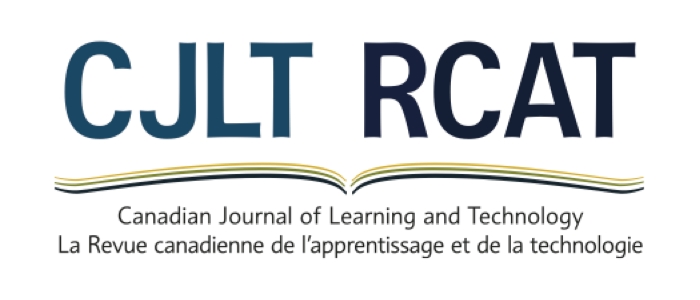 A Convergent Participation Model for Evaluation of Learning Objects
ARTICLE
CJLT Volume 28, Number 3, ISSN 1499-6677 e-ISSN 1499-6677 Publisher: Canadian Network for Innovation in Education
Abstract
The properties that distinguish learning objects from other forms of educational software - global accessibility, metadata standards, finer granularity and reusability - have implications for evaluation. This article proposes a convergent participation model for learning object evaluation in which representatives from stakeholder groups (e.g., students, instructors, subject matter experts, instructional designers, and media developers) converge toward more similar descriptions and ratings through a two-stage process supported by online collaboration tools. The article reviews evaluation models that have been applied to educational software and media, considers models for gathering and meta-evaluating individual user reviews that have recently emerged on the Web, and describes the peer review model adopted for the MERLOT repository. The convergent participation model is assessed in relation to other models and with respect to its support for eight goals of learning object evaluation: (1) aid for searching and selecting, (2) guidance for use, (3) formative evaluation, (4) influence on design practices, (5) professional development and student learning, (6) community building, (7) social recognition, and (8) economic exchange.
Citation
Nesbit, J., Belfer, K., Vargo, J. & Vargo, J. (2002). A Convergent Participation Model for Evaluation of Learning Objects. Canadian Journal of Learning and Technology / La revue canadienne de l'apprentissage et de la technologie, 28(3),. Canadian Network for Innovation in Education. Retrieved December 8, 2019 from https://www.learntechlib.org/p/43018/.
References
View References & Citations Map
Baumgartner, P., & Payr, S. (1996). Learning as action: A social science approach to the evaluation of interactive media. Annual Conference on Educational Multimedia and Hypermedia. Association for the Advancement of Computing in Education. Retrieved April 27, 2002, from http://www.webcom.com/journal/baumgart.html

Dobson, M., & McCracken, J. (2001). Evaluating technology-supported teaching and learning: A catalyst to organizational change. Interactive Learning Environments, 9(2), 143-170.

Gibbs, W., Graves, P.R., & Bernas, R.S. (2001). Evaluation guidelines for multimedia courseware. Journal of Research on Technology in Education, 34(1), 2-17.

IEEE Learning Technology Standards Committee (2002). Learning Object Metadata Standard IEEE 1484.12.1.

Jolicoeur, K., & Berger, D.E. (1988). Implementing educational software and evaluating its academic effectiveness: Part I. Educational Technology, 28(9), 7-13.

Krueger, R.A. (1994). Focus groups: A practical guide for applied research (2nd edition). London: Sage.

McDougall, A., & Squires, D. (1995). A critical examination of the checklist approach in software selection. Journal of Educational Computing Research, 12(3), 263-274.

Neuman, D. (1989). Naturalistic inquiry and computer-based instruction: Rationale, procedures, and potential. Educational Technology, Research& Development, 37(3), 39-51.

Patton, M.Q. (1980). Qualitative evaluation methods. Beverly Hills: Sage.

Patton, M.Q. (1982). Practical evaluation. Beverly Hills: Sage.

Putnam, R. (2000). Bowling alone: The collapse and revival of American community [Electronic version]. New York: Simon& Schuster.

Reiser, R.A., & Dick, W. (1990). Evaluating instructional software. Educational Technology, Research and Development, 38 (3), 43-50.

Shrout, P.E., & Fleiss, J.L. (1979). Intraclass correlations. Psychological Bulletin, 86, 420-428.

Williams, D.D. (2000). Evaluation of learning objects and instruction using learning objects. In D.A. Wiley (Ed.), The instructional use of learning objects [Electronic version]. Retrieved April 18, 2002 from http://reusability.org/read/chapters/williams.doc Worthen, B.R., Sanders, J.R., & Fitzpatrick, J.L. (1997). Program evaluation: Alternative approaches and practical guidelines (2nd ed.). New York: Longman. Endnotes
These references have been extracted automatically and may have some errors. Signed in users can suggest corrections to these mistakes.
Suggest Corrections to References