You are here: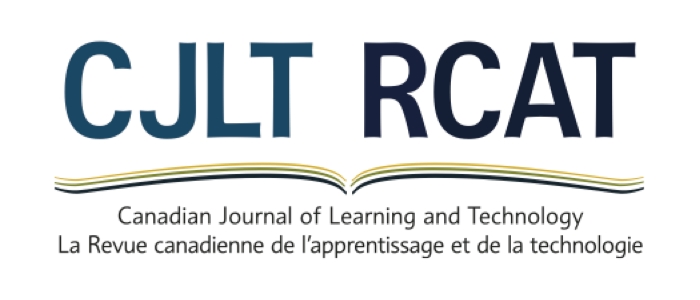 Use of Social Software to Address Literacy and Identity Issues in Second Language Learning
ARTICLE
CJLT Volume 35, Number 3, ISSN 1499-6677 e-ISSN 1499-6677 Publisher: Canadian Network for Innovation in Education
Abstract
The emerging trend of social software technology can address many different second language (L2) learner needs through authentic social interaction and a variety of scaffolding processes. Social software connects education with real-life learning and interests, and engages and motivates students. It can facilitate learning environments that are more learner-centred, informal and collaborative. Increasingly culturally and linguistically diverse classrooms and uneven access to technology are revealing educational inequalities for English Language Learners (ELLs) (Pruitt-Mentle, 2007). In a review of the literature, the author explores how social software tools, through the lens of socio-constructivist theory, can support literacy development and improve linguistic power relationships, building self-esteem and encouraging positive educational and identity experiences for L2 learners. Recommendations for future research on social software use focusing on issues of appropriateness and responsible use for L2 learners, acceptance of social tools and technology accessibility, are presented. Résumé : La nouvelle tendance de la technologie des logiciels sociaux répond à plusieurs besoins différents d'apprenants de langue seconde (L2) grâce à une interaction sociale authentique et une variété de processus d'échafaudage. Les logiciels sociaux font le pont entre l'éducation et l'apprentissage et les intérêts dans la vie réelle; ils stimulent également l'engagement et la motivation des élèves en plus de fournir des environnements d'apprentissage qui sont davantage centrés sur l'apprenant, plus informels et plus collaboratifs. Les salles de classe de plus en plus culturellement et linguistiquement diversifiées ainsi qu'un accès disproportionné à la technologie révèlent des inégalités en matière d'éducation pour les apprenants de l'anglais (Pruitt-Mentle, 2007). Dans ce document, l'auteur explore, à travers le prisme de la théorie socio-constructiviste, comment les outils logiciels sociaux peuvent favoriser le développement de la littératie et améliorer les rapports de pouvoir linguistiques, contribuer à la construction d'une estime de soi positive et encourager les expériences éducatives et identitaires positives pour les apprenants de L2. L'article émet des recommandations pour la conduite de recherches futures sur l'utilisation des logiciels sociaux en se concentrant sur les questions de leur pertinence et de leur utilisation responsable par les apprenants de L2, de l'acceptation des outils sociaux et de l'accessibilité de la technologie.
Citation
Hutchinson, J. & Hutchinson, J. (2010). Use of Social Software to Address Literacy and Identity Issues in Second Language Learning. Canadian Journal of Learning and Technology / La revue canadienne de l'apprentissage et de la technologie, 35(3),. Canadian Network for Innovation in Education. Retrieved December 16, 2019 from https://www.learntechlib.org/p/42883/.
References
View References & Citations Map
AECT. (2008). Definition. In A. Januszewski, & M. Molenda (Eds.), Educational Technology: A Definition with Commentary (pp. 1-14). New York& London: Lawrence Erlbaum Associates.

Attwell. (2007). Personal Learning Environments. ELearning Papers, 2(1), 1-8.

Black, R.W. (2005). Access and affiliation: The literacy and compositon practices of English-language learners in an online fanfiction community. Journal of Adolescent and Adult Literacy, 49(2), 118-128.

Byrnes, H. (2006). Perspectives. The Modern Language Journal, 90(ii), 244-246.

Chatel, R.G. (2002). New technology, new literacy: Creating a bridge for English language learners. The NERA Journal, Volume 38(3), 45-49.

Cummins, J. (2000). Academic language learning, transformative pedagogy, and Information Technology: Towards a critical balance. TESOL Quarterly, Vol. 34, No. 3, Autumn, 537-548.

Dewaele, J.-M. (2005). Investigating the psychological and emotional dimensions in instructed language learning: Obstacles and possibilities. The Modern Language Journal, 89(iii), 367-380.

Ebner, M., Holzinger, A., & Maurer, H. (2007). Web 2.0 technology: Future interfaces for technology enhanced learning. In C. Stephanidis (Ed.), Universal Access in HCI, Part III (pp. 559-568). Berlin&

Foulger, T.S., Ewbank, A.D., Kay, A., Popp, S.O., & Carter, H.L. (2009). Moral spaces in MySpace: Preservice teachers' perspectives about ethical issues in social networking. Journal of Research on Technology in Education, 42(1), 1-28.

Ganschow, L., Sparks, R., & Javorsky, J. (1998). Foreign language learning difficulties: An historical perspective. Journal of Learning Disabilities, 31(3), 248-258.

Hall, R. (2009). Towards a fusion of formal and informal learning environments: The impact of the read/write Web. Journal of e-Learning 7(1), 29-40.

Johnson, L., Levine, A., Smith, R., & Stone, S. (2010).The 2010 Horizon Report. Austin, Texas: The New Media Consortium. Retrieved March 6, 2010, from http://wp.nmc.org/horizon2010/

Krashen, S. (1981). Second language acquisition and second language learning. London: Pergamon Press. Lacina, J. (2004/05). Promoting Language Acquisitions: Technology and English Language Learners. Childhood Education, 113-115.

Lai, C.-C., & Kritsonis, W.A. (2006). The advantages and disadvantages of computer technology in second language acquisition. National Journal for Publishing and Mentoring Doctoral Student Research, Vol. 3(1),

Lee, L. (2010). Exploring wiki-mediated collaborative writing: A case study in an elementary Spanish course. Calico Journal, 27(2), 260-276.

Meskill, C., & Hilliker, S. (2005). English language learners and technology. In D. Edyburn, K. Higgins, & R. Boone, (Eds) Handbook of Special Education Technology Research and Practice (pp. 119-135). Whitefish Bay:

Robinson, R., Molenda, M., & Rezabek, L. (2008). Facilitating learning. In A. Januszewski, & M. Molenda (Eds.), Educational Technology: A Definition with Commentary (pp. 15-48). New York& London: Lawrence

Sharples, M., Graber, R., Harrison, C., & Logan, K. (2009). E-safety and Web 2.0 for children aged 11-16.

Stevenson, M.P., & Liu, M. (2010). Learning a language with Web 2.0: Exploring the use of social networking features of foreign language learning websites. Calico Journal, 27(2), 233-259.
Sykes, J.M., Oskoz, A., & Thorne, S.L. (2008). Web 2.0, synthetic immersive environments, and mobile resources for language education. Calico Journal, 25(3), 528-546.

Warschauer, M., & Meskill, C. (2000). Technology and second language teaching and learning. In J. Rosenthal (Ed.), Handbook of Undergraduate Second Language Educatiion (pp. 303-318). Mahwah, NJ: Lawrence
These references have been extracted automatically and may have some errors. Signed in users can suggest corrections to these mistakes.
Suggest Corrections to References