You are here: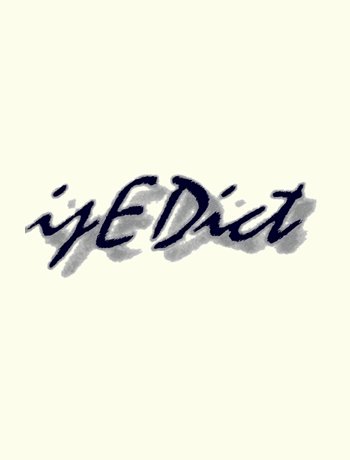 Social Presence Awareness for Knowledge Transformation in a Mobile Learning Environment
ARTICLE
Raymond Kekwaletswe, University of Cape Town, South Africa
IJEDICT Volume 3, Number 4, ISSN 1814-0556 Publisher: Open Campus, The University of the West Indies, West Indies
Abstract
Knowledge sharing occurs between humans, rather than being a human-computer process. Knowledge transformation is an outcome of individuals' knowledge-sharing experiences. Social interaction is central to both knowledge transformation and to learning. When learners intermingle, there may be a shift in knowledge due to the social interaction. Consequently, knowledge transformation is a social process that occurs when there is an interaction among learners. In a contact university, learners perform tasks in three locations: formal contexts, semi-formal contexts and informal contexts. Learning tasks are presumed to be constant but a mobile learner carries the tasks across different environments. However, as learners move across different contexts, they do not have access to the same social networks for sharing knowledge and learning experiences. The paper conceptualises a mobile learning environment that provides social presence awareness as a learner traverses different learning contexts. It highlights how through synchronous mobile instant messaging, social presence provides learners with continuous awareness of available social support, thus facilitating the on-demand and opportunistic sharing of knowledge.
Citation
Kekwaletswe, R. (2007). Social Presence Awareness for Knowledge Transformation in a Mobile Learning Environment. International Journal of Education and Development using ICT, 3(4), 102-109. Open Campus, The University of the West Indies, West Indies. Retrieved October 21, 2019 from https://www.learntechlib.org/p/42224/.
Keywords
References
View References & Citations Map
Alvesson, M. & Karreman, D. (2001): Odd couple: making sense of the curious concept of knowledge management. Journal of Management Studies, 38, 7, 995-1018.

Dey, A.K. & Abowd, D.G. (1999): Towards a better understanding of context and contextawareness. Ftp://ftp.gvu.gatech.edu/pub/gvu/tr/1999/99-22.pdf Accessed on: 11/27/2005

Garfinkel, H. (1967): Studies in Ethnomethodology. Prentice-Hall, Englewood Cliffs, NJ.

Grinter, R. & Palen, L. (2002): Instant Messaging in Teen Life, Proceedings of CSCW '02, New Orleans, LA.

Gunawardena, C.N. (1995): Social presence theory and implications for interaction and collaborative learning in computer conferences, International Journal of Educational Telecommunications, 1, 2, 147-166.

Kekwaletswe, R.M. (2007): Knowledge transformation in a mobile learning environment: an inquiry of ubiquitous context and social presence awareness. Unpublished PhD thesis, University of Cape Town. IJEDICT

McIsaac, M.S. & Gunawardena,C.N. (1996): Distance education in Handbook for research on educational communications and technology, D. Jonassen (Ed), New York: Scholastic, 403-437.

Nardi, B., Whittaker, S. & Bradner, E. (2000): Interaction and outeraction: instant messaging in action, Proceedings of CSCW '00. Philadelphia, PA, 79-88.

Ngwenyama, O.K., & Lee, A. (1997): Communication richness in electronic mail: critical social theory and the contextuality of meaning, MIS Quarterly, 21, 2, 145-167.

Picciano, A.G. (2002): Beyond student perceptions: Issues of interaction, presence and performance in an online course. Journal of Asynchronous Learning Networks, 6, 1.

Rafaeli, S. (1990): Interaction with media: para-social interaction and real interaction, In: Ruben, B.D & Lievrouw, L.A (Eds), Information and Behavior, New Brunswick, NJ: Transaction Books, 3, 125-181.

Richardson, J.C. & Swan, K. (2003): Examining social presence in online courses in relation to students' perceived learning and satisfaction. Journal of Asynchronous Learning Networks, 7,1, 68-88.

Ricoeur, P. (1991): From text to Action. Northwestern University Press, Evanston, IL. [1981].

Sallnas, E., Rassmus-grohn, K. & Sjostrom, C. (2000): Supporting presence in collaborative environments by haptic force feedback. AMC Transactions on human computer interaction, 7, 4, 461-476.

Schutz, A. (1997): Phenomenology of the social world. Northwestern University Press, Evanston, IL. [1967].

Shariq, Z.S. (1999): How does knowledge transform as it is transferred? Speculations on the possibility of a cognitive theory of knowledgescapes. Journal of Knowledge Management, 3, 4, 243-251

Short, J., Williams, E. & Christie, B. (1976): The social psychology of telecommunications. London: John Wiley and Sons.

Tu, Chi-Hsiung& McIsaac, M. (2002): The social presence and interaction in an online classes, The American Journal of Distance Education, 16, 3, 131-150.

Walther, J.B. (1994): Interpersonal effects in computer-mediated interaction, Communication Making sense of the meaning maker 109

Wilson, T.D. (2002): The nonsense of 'Knowledge management', Information Research, 8, 1. Available at http://InformationR.net/ir/8-1/paper144.html
These references have been extracted automatically and may have some errors. Signed in users can suggest corrections to these mistakes.
Suggest Corrections to References