You are here: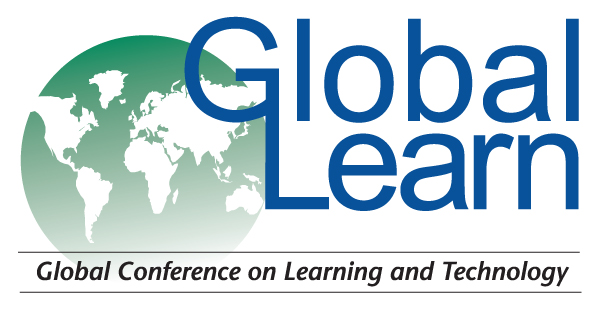 Preparing Students for Professional Practice: Creating an Authentic Learning Environment to Facilitate Real-World Learning
PROCEEDINGS
Global Learn, in Online, Publisher: Association for the Advancement of Computing in Education (AACE)
Abstract
Abstract: The teaching of subjects such as Interactive Media Design or Web Design in higher education has been mostly focused on single disciplines despite the fact that the intersection of several disciplines including design and information technology is a workplace reality. This may results in students being poorly prepared for the realities of the workplace in particular in regards to working as part of a multidisciplinary team. Recognising these shortcomings an innovative learning and teaching approach–the POOL Model framework–was developed to create an authentic learning environment that facilitates real-world learning. The framework structures learning around multidisciplinary collaborative teamwork and was implemented in the Bachelor of Information Technology and the digital media design major in the Bachelor of New Media Arts. Using online questionnaires the effects on the development of teamwork skills relevant for graduates entering the interactive digital content creation industry have been investigated over a period of two years.
Citation
Fleischmann, K. (2012). Preparing Students for Professional Practice: Creating an Authentic Learning Environment to Facilitate Real-World Learning. In Proceedings of Global Learn 2012: Global Conference on Learning and Technology (pp. 147-151). Online,: Association for the Advancement of Computing in Education (AACE). Retrieved January 17, 2021 from https://www.learntechlib.org/primary/p/42057/.
References
View References & Citations Map
60Sox (2010). From Education to Work in Australia's Digital Content Industries. Australian Research Council, QUT's Institute for Creative Industries and Innovation (iCi), viewed 3 August 2010, < http://eprints.qut.edu.au/29796/1/60_Sox_Volume_2_January_2010_FINAL_0.pdf>.
Barnes-Powell, T. (2008). Can we meet the challenges of the 21st century holding on to the educational ideologies of the 19th century? Paper presented at the CLTAD conference, London.
Bennett, R. (2009). Drawing on the virtual collective: exploring online collaborative creativity. PhD thesis, University of Sydney.
Bridgstock, R. (2009). The graduate attributes we've overlooked: enhancing graduate employability through career management skills. Higher Education Research& Development, 28, (1) pp. 31-44.
CCI (2011). Working in Australia's Digital Games Industry-Consolidation Report. Viewed 07 January 2011, < http://www.cci.edu.au/content/games-industry-skills-project>.
Colby, A., Ehrlich, T., Sullivan, WM. & Dolle, JR. (2011). On the Ground: The Challenges of Undergraduate Business Education. In Rethinking Undergraduate Business Education: Liberal Learning for the Profession, Jossey Bass, San Francisco, CA, pp. 32-50.
Danvers, J. (2003). Towards a Radical Pedagogy: Provisional Notes on Learning and Teaching in Art& Design. International Journal of Art and Design Education, vol. 22, no. 1, pp. 47-57.
Errington, E.P. (2003). Introduction. In E. Errington, (Ed.), Developing Scenario-Based Learning, (pp. 9-16).
Fleischmann, K. (2011). Closing the gap: Flexible and dynamic design education to better prepare digital media design students for professional practice. Design Principles and Practices: An International Journal, 5(4), 213224.
Fry, R. (2006). Defining the Obvious: Explaining Creativity and Design Thinking to Nondesigners. Paper presented at the NEC 2006. Frost & Sullivan (2010). From Concept to Commerce: New Innovation Models Spur Collaboration and Growth. Viewed 10 August 2011, < www.parc.com/content/attachments/Whitepaper-FrostSullivan.pdf>.
Herrington, J., Oliver, R., & Reeves, T. (2003). Patterns of engagement in authentic online learning environments. Australian Journal of Educational Technology, 19 (1), 59-71.
Herrington J., Reeves, T., Oliver, R., & Woo, Y. (2004). Designing authentic activities in web-based courses. Journal of Computing in Higher Education, 16 (1), 3-29.
King, V. (2006). Roles and Identity in Scenario-Based Learning Online. Networked Learning 2006 Symposium 07. Retrieved from http://www.networkedlearningconference.org.uk/past/nlc2006/abstracts/pdfs/07King.pdf.
Koohang, A., Riley, L., Smith, T. & Floyd, K. (2010). Design of an Information Technology Undergraduate Program to Produce IT Versatilists. Journal of Information Technology Education, vol. 9, pp. 99-113.
ISIS (2011). Curriculum report 1: Overview of interactive media and gaming courses in Australia.
McArthur, I. (2007). Learning continuums: emerging paradigms reflections on the impact of graduate design education on professional design practice in the 21stC. Visual: design: scholarship, vol. 3, no. 2, pp. 26– 38.
Niederhelman, M. (2001). Interactivity is Not An Elective. In S. Heller (ed.), The Education of an E-Designer, Allworth Press, New York, pp. 14-9.
Rothstein, P. (2002). When worlds collide: Integrated development with business and design students. Design Management Journal, vol. 13, no. 3 (Summer), pp. 62-9.
Sommese, L. (2007). Graphic Design Curricula: Another Reconsideration. Novum, vol. 10, no. 37.
Whyte, J. & Bessant, J. (2007). Making the Most of UK Design Excellence: Equipping UK designers to succeed in the global economy. Innovation Studies Centre, Tanaka Business School, Imperial College, London, viewed 23 January 2008, < http://www.audidesignfoundation.org/files/ReportSummary_Jan07.pdf.>.
These references have been extracted automatically and may have some errors. Signed in users can suggest corrections to these mistakes.
Suggest Corrections to References