You are here: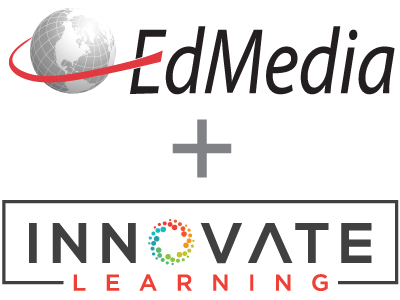 The uniqueness of Teacher Educators as Online tutors: What teacher professionalism means online.
PROCEEDINGS
Pamela Cowan, Queen's University Belfast, United Kingdom ; Peter Neil, University of West Scotland, United Kingdom ; Eileen Winter, Institute of Child Education and Psychology, Ireland
EdMedia + Innovate Learning, in Denver, Colorado, USA ISBN 978-1-880094-95-2 Publisher: Association for the Advancement of Computing in Education (AACE), Waynesville, NC
Abstract
This research used Salmon's (2003) competence model for e-moderators as a framework for defining the role of the online tutor. By investigating the unique ways in which teacher educators utilise technology to create learning environments and support student learning and participation, two additional qualities needed by online tutors emerged from the study. A mixed methods approach was used to garner an overall picture of online teacher educators through the use of a survey before detailed follow-up interviews provided an insight into the individual nuances of individuals working online. The findings indicate that there has been limited transition to web 2.0 pedagogies, resulting in limited use being made of the interactive and collaborative features of VLEs. Assessment methods remain conventional written assignments and reflective journals with minimal use of online tests, e-portfolios and peer assessment. Reasons for the lack of use of modern online pedagogies were revealed through the interviews.
Citation
Cowan, P., Neil, P. & Winter, E. (2012). The uniqueness of Teacher Educators as Online tutors: What teacher professionalism means online. In T. Amiel & B. Wilson (Eds.), Proceedings of EdMedia 2012--World Conference on Educational Media and Technology (pp. 2561-2570). Denver, Colorado, USA: Association for the Advancement of Computing in Education (AACE). Retrieved August 17, 2022 from https://www.learntechlib.org/primary/p/41121/.
Keywords
References
View References & Citations Map
Allen, I.E., & Seaman, J. (2003). Sizing the opportunity: The quality and extent of online education in the United States, 2002 and 2003. Retrieved from www.sloan-C.org
Creswell, J.W. (2007). Research design: Qualitative, quantitative, and mixed methods approaches (2nd ed.). Thousand Oaks, CA: Sage.
Creswell, J.W., & Plano Clark, V.L. (2007). Designing and Conducting Mixed Methods Research. Thousand Oaks, CA: Sage Publications. DCFS (2005) Harnessing Technology:
Gehring, G. (1994). A degree program offered entirely online: Does it work? In D. Foster and D. Jolly (Eds.), Proceedings of the Third International Symposium on Telecommunication in Education (pp. 104-106),
Hammersley, M. (2000). Taking Sides in Social Research. Essays on Partisanship and Bias, London: Routledge.
Johnston, S.D., Aragon, S.R. & Shaik, N. (2000). Comparative Analysis of Learner Satisfaction and Learning Outcomes in Online and Face-to-Face Learning Environments. Journal of Interactive Learning Research, 11, 1, 29-49.
Kim, K-J., & Bonk, C.J. (2006). The future of online teaching and learning in higher education. EDUCAUSE Quarterly, 29, 4, 22-30. Retrieved from http://net.educause.edu/ir/library/pdf/EQM0644.pdf
Ko, S., & Rossen, S. (2004). Teaching online: A practical guide. 2nd ed. Boston: Houghton Mifflin.
Levy, S. (2003). Six Factors to Consider when Planning Online Distance Learning Programs in Higher Education. Retrieved December 14th 2009 from Online Journal of Distance Learning Administration http://www.westga.edu/~distance/ojdla/spring61/levy61.htm
McCollum, K. (1997). A professor divides his class in two to test value of online instruction. Chronicle of Higher Education, 34, 24, A23.
McKeachie, W.J. & Svinicki, M. (2006). Teaching Tips: Strategies, Research, and Theory for College and University Teacher, 12th ed. Boston: Houghton Mifflin.
Oliver, M. (2006) New pedagogies for e-learning? ALT-J, 14, 2, 133-4.
Oren A., Mioduser, D. And Nachmias, R. (2002) The Development of Social Climate in Virtual Learning Discussion Groups, The International Review of Research in Open and Distance Learning, 3, 1.
Palloff, R.M., & Pratt, K. (2001). Lessons from the cyberspace classroom: The realities of online teaching. San Francisco: Jossey-Bass.
Queiroz, V. & Mustaro, P.N. (2007).Roles and competencies of online http://iteslj.org/Articles/Queiroz-OnlineTeachers.html
Savin-Baden, M., Gourlay, L., Tombs, C., Steils, N., Tombs, G. And Mawer, M. (2010) situating pedagogies, positions and practices in immersive virtual worlds, Educational Research, 52, 2, 123-33.
Sharpe, R., Benfield, G. And Francis, R. (2006) Implementing a university e-learning strategy: levers for change within academic schools, ALT-J, 14, 2, 135-51.
Taylor, A. & McQuiggan, C. (2008). If we build it will they come? EDUCAUSE Quarterly, 31, 3.
These references have been extracted automatically and may have some errors. Signed in users can suggest corrections to these mistakes.
Suggest Corrections to References