You are here: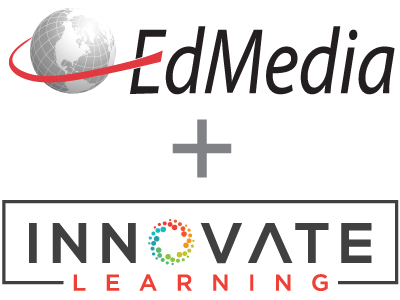 Pre-service Teachers' Creation of Online Artifacts using Web 2.0: A Matter of Convenience?
PROCEEDINGS
Swapna Kumar, University of Florida, Gainesville, United States ; Wendy Drexler, Brown University, United States
EdMedia + Innovate Learning, in Denver, Colorado, USA ISBN 978-1-880094-95-2 Publisher: Association for the Advancement of Computing in Education (AACE), Waynesville, NC
Abstract
Current undergraduates of education, by virtue of their familiarity with new technologies, can be presumed to be capable of creating digital content using new technologies in learning environments. Pre-service teachers in an education course were given a choice of Web 2.0 technologies to create online artifacts for a course project. Focus groups were conducted to ascertain which technologies students chose and why they chose certain tools and not others to create digital artifacts. The data highlighted differences in participants' (n=20) familiarity and skills using Web 2.0 tools to create online content. Despite the small sample, the findings point to the continuing challenges faced by pre-service teachers with online content creation in learning and teaching contexts.
Citation
Kumar, S. & Drexler, W. (2012). Pre-service Teachers' Creation of Online Artifacts using Web 2.0: A Matter of Convenience?. In T. Amiel & B. Wilson (Eds.), Proceedings of EdMedia 2012--World Conference on Educational Media and Technology (pp. 2013-2018). Denver, Colorado, USA: Association for the Advancement of Computing in Education (AACE). Retrieved September 30, 2023 from https://www.learntechlib.org/primary/p/41023/.
Keywords
References
View References & Citations Map
Ajjan, H., & Hartshorne, R. (2008). Investigating faculty decisions to adopt Web 2.0 technologies: Theory and empirical tests. The Internet and Higher Education, 11(2), 71-80. Doi:10.1016/J.iheduc.2008.05.002
Bai, H., & Ertmer, P.A. (2008). Teacher Educators' Beliefs and Technology Uses as Predictors of Pre-service Teachers' Beliefs and Technology Attitudes. Journal of Technology and Teacher Education, 16(1), 93-112.
Buckenmeyer, J.A., & Freitas, D.J. (2005). No computer left behind: Getting teachers on board with technology. Paper presented at the National Educational Computing Conference, Philadelphia, PA.
Dede, C. (2005). Planning for Neomillenial learning styles: implications for investments in technology and faculty. In D.G. Oblinger& J.L. Oblinger (Eds.), Educating the Net Generation (pp. 15.1-15.22). Educause.
Grant, M.M., & Mims, C. (2009). Web 2.0 in Teacher Education: Characteristics, Implications, and Limitations. In T. Kidd& I. Chen (Eds.), Wired for learning: An educators guide to Web 2.0. Hershey, PA: Information Science Reference.
Greenhow, C., Robelia, B., & Hughes, J.E. (2009). Learning, Teaching, and Scholarship in a Digital Age. Educational Researcher, 38(4), 246-259.
Jones, S., Johnson-Yale, C., Millermaier, S., & Seoane Perez, F. (2008). Academic Work, the Internet, and U.S. College students. The Internet and Higher Education, 11(3-4), 165-177.
Kennedy, G.E., Judd, T.S., Churchward, A., Gray, K. & Krause, K.L. (2008). First year students' experiences with technology: Are they really digital natives? Australasian Journal of Educational Technology, 24(1), 108-122.
Koehler, M.J., Mishra, P., & Yahya, K. (2007). Tracing the development of teacher knowledge in a design seminar: Integrating content, pedagogy and technology. Computers& Education, 49(3), 740-762.
Kumar, S. (2010). The Net Generation's Informal and Educational Use of New Technologies. Technology and Social Media. Special issue of In Education. 16(1). Http://ineducation.ca/article/netgeneration-s-informal-and-educational-use-new-technologies.
Kvavik, R.B., Caruso, J.B. & Morgan, G. (2004). ECAR Study Of Students And Information Technology 2004: Convenience, Connection, and Control. Boulder, CO: EDUCAUSE Center for Applied Research. Retrieved March 21, 2009, from http://www.educause.edu/ir/library/pdf/ers0405/rs/ers0405w.pdf Lenhart, A. & Madden, M. (2005). Teen Content Creators and Consumers, Pew Internet. Retrieved from http://www.pewinternet.org/pdfs/PIP_Teens_Content_Creation.pdf
Lortie, D. (1975). Schoolteacher: A sociological study. Chicago: University of Chicago Press.
Niess, M.L. (2005). Preparing teachers to teach science and mathematics with technology: Developing a technology pedagogical content knowledge. Teaching and Teacher Education, 21(5), 509-523.
Oblinger, D.G. & Oblinger, J.L. (2005). Educating the net generation. Washington, D.C.: EDUCAUSE. Retrieved from http://www.educause.edu/books/educatingthenetgen/5989. Prensky, M. (2001). Digital natives, digital immigrants. On the Horizon, 9(5), 1-6.
Roberts, D.F., Foehr, U.G., & Rideout, V. (2005). Generation M: Media in the Lives of 8-18 Year-Olds. Menlo Park, CA: Kaiser Family Foundation.
Smith, S.D., Salaway, G., & Caruso, J.B. (2009). The ECAR Study of Undergraduate Students and Information Technology, 2009: EDUCAUSE Center for Applied Research.
Strauss, A., & Corbin, J. (1990). Basics of qualitative research: Grounded theory procedures and techniques. Newbury Park, CA: Sage Publications, Inc.
Tapscott, D. (1998). Growing up digital: the rise of the Net generation. New York: McGraw-Hill.
Yi, M.Y., & Hwang, Y. (2003). Predicting the use of web-based information systems: self-efficacy, enjoyment, learning goal orientation, and the technology acceptance model. International Journal of Human-Computer Studies, 59(4), 431-449. Doi:10.1016/S1071-5819(03)00114-9
These references have been extracted automatically and may have some errors. Signed in users can suggest corrections to these mistakes.
Suggest Corrections to References