You are here: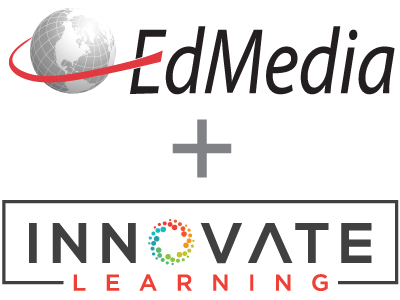 Understanding Player Experience in Educational Games
PROCEEDINGS
EdMedia + Innovate Learning, in Denver, Colorado, USA ISBN 978-1-880094-95-2 Publisher: Association for the Advancement of Computing in Education (AACE), Waynesville, NC
Abstract
The idea of making educational games similar to video game genres is very appealing for several years now. Designers suppose to transfer the positive gaming effects of motivation and fun to the learning situation. The intent of the transfer is to make the learning situation as appealing as a video game and trigger the player's intrinsic motivation also for the learning situation. Research efforts in this area often focus on the learning task but neglect the user's gameplay experience. It is normally taken for granted that transferred game features from the source area (video game) work analogous in the target area (educational game). This paper addresses the knowledge about player's experience in playing an educational game. A model of influencing control elements on player experience is developed from research literature and case study results.
Citation
Kritzenberger, H. (2012). Understanding Player Experience in Educational Games. In T. Amiel & B. Wilson (Eds.), Proceedings of EdMedia 2012--World Conference on Educational Media and Technology (pp. 1329-1335). Denver, Colorado, USA: Association for the Advancement of Computing in Education (AACE). Retrieved November 27, 2022 from https://www.learntechlib.org/primary/p/40922/.
Keywords
References
View References & Citations Map
Benbasat, I., & Goldstein, D. (1987): The Case Research Strategy in Studies of Information Systems. In: MIS Quarterly, September 1987, pp. 369-386.
Bopp, M. (2005): Immersive Didaktik: Verdeckte Lernhilfen und Framingprozesse in Computerspielen. Kommunikationgesellschaft 6 (2), 1-18. Zugriff am 10.04.2012 unter http://www.soz.unifrankfrut.de/K.G/B2_2005:Bopp.pdf
Brown, E., & Cairns, P. (2004): A grounded investiation of game immersion. In: CHI 2004: Extended Abstracts on Human Factors and Computing Systems. ACM Press: Vienna, Austria, pp. 1297-1300.
Douglas, Y. & Hargadon, A. (2000): The pleasure principle: immersion, engagement, flow. In: Proceedings of the 11th Conference on Hypertext and Hypermedia, pp. 153-160.
Ermi, L., & Mäyrä, F. (2005): Changing views: worlds in play. In: Castell, S. De, Jenson, J. (Eds.): Proceedings of the 2nd International Conference on Digital Games Research Association (DiGRA ' 05). Vancouver, Canada, pp. 15-27.
Fritz, J. (2004): Spiel verstehen – Verlag.
Ivory, J.D. (2005): New and improved: The effects of technological advancement and violent content in videogames on player arousal, presence, attitudes, perceptions of interactivity, and aggression. Unpublished doctoral dissertation. The University of North Carolina at Chapel Hill.
Kritzenberger, H. (2010): User Experience in Digital Game-Based Learning and Serious Games: Towards the Role of Media Design. In: Proceedings of Word Conference on Educational Multimedia, Hypermedia and Telecommunications (EDMEDIA) 2010, Toronto, Canada, pp. 5017-5027.
Livingston, I.J., Nacke, L.E., & Mandryk, R.L. (2011): Influencing Experience: The Effects of Reading Game Reviews on Player Experience. In: 10th International Conference on Entertainment Computing (ICEC 2011), pp. 89-100. (Lecture Notes in Computer Science, 2011, Volume 6972), Berlin, Heidelberg: Springer
Lombard, M., & Ditton, T. (1997): At the heart of it all: The concept of presence. Journal of ComputerMediated Communication 3 (2). Retrieved October 15, 2011 from http://jcmc.indiana.edu/vol3/issue2/lombard.html
Nacke, L., & Lindley, C.A. (2008): Flow and immersion in first-person shooters: measuring the player ' s gameplay experience. In: Proceedings of the Conference on Future Play: Research, Play, Share, Future Play. November 2008, pp. 81-88.
Parras, B., & Bizzocchi, J. (2005): Game, motivation, and effective learning: an integrated model for educational game design. In: Proceedings of the 2nd International Conference on Digital Games Research Association (DiGRA ' 05). Vancouver, Canada. June 2005.
Ravajy, N., Salminen, M., Holopainen, J., Saari, T., Laarni, J., & Jarvinen, A. (2004): Emotional response patterns and sense of presence during videogames: potential criterion variables for game design. ACM International Conference Proceeding Serious, 82, pp. 339-347.
Retaux, X. (2003): Presence in the environment: Theories, methodologies and applications in videogames. PsychNology Journal, 1 (3), pp. 283-309.
Rumelhart, D.E. & Ortony, A. (1977): The representation of knowledge in memory. In: Anderson, R.C., Spiro, R.J., & Montague, W.E. (Eds.): Schooling and the acquisition of knowledge, Hillsdale, NJ.: Lawrence Erlbaum, P. 99-135
Sheridan, T.B. (1992): Musing on telepresence and virtual presence. Presence 1 (1), pp. 120-126.
Smith, E.R., & Queller, S. (2001). Mental Representations. In Tesser, A., and Schwarz, N. (Eds.). Blackwell handbook of social psychology: Intraindividual processes. London: Blackwell Publishers.
Steuer, J. (1992): Defining virtual reality: Dimensions determining telepresence. Journal of Communication, 42 (4), pp. 73-93.
Wittmer, B., & Singer, M. (1998): Measuring presence in virtual environments: A presence questionnaire. Presence: Teleoperators and Virtual Environments, 7 (3), pp. 225-240.
Wulf, I. (2012): Genre-Merkmale bei Serious Games. Untersuchung der Nutzererwartungen am Beispiel des Lernadventures " Winterfest"
These references have been extracted automatically and may have some errors. Signed in users can suggest corrections to these mistakes.
Suggest Corrections to References