You are here: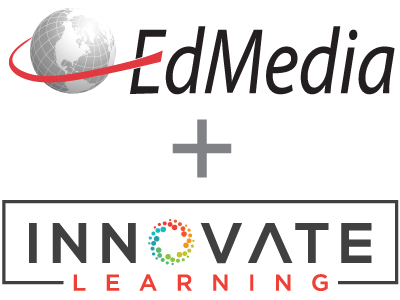 Fun - A Prerequisite for Learning Games
PROCEEDINGS
EdMedia + Innovate Learning, in Denver, Colorado, USA ISBN 978-1-880094-95-2 Publisher: Association for the Advancement of Computing in Education (AACE), Waynesville, NC
Abstract
Mobile games are booming. On average, every child in Central Europe aged 15 years has a mobile phone on his/her own today. If a closer look is taken, it can be pointed out that children mainly own a smart phone running on iOS or Android operating systems. With other words, the youth carry very strong and powerful devices in their pockets, which can and should be used for educational purposes too. In this publication we like to introduce a new mobile game basing on the old traditional concept of learning cards but in a new innovative and more collaborating variant. The first prototype is presented that has been tested by a number of students and educators. It can be shown that the game is motivating and engaging. Furthermore an occurring incidental learning effect can be carried out, which leads to the assumption that mobile games can play an important role for the future of education and it makes simply fun.
Citation
Hannak, C., Pilz, M. & Ebner, M. (2012). Fun - A Prerequisite for Learning Games. In T. Amiel & B. Wilson (Eds.), Proceedings of EdMedia 2012--World Conference on Educational Media and Technology (pp. 1292-1299). Denver, Colorado, USA: Association for the Advancement of Computing in Education (AACE). Retrieved September 22, 2020 from https://www.learntechlib.org/primary/p/40917/.
References
View References & Citations Map
Barrows, H.S., & Tamblyn, R.M. (1980). Problem-based learning: an approach to medical education (Springer series on medical education). New York: Springer.
Dewey, J. (1916). Democracy& Education, An introduction to the philosophy of education (Reprint 1997), Rockland (NY): Free Press
Ellis, K. (2003) Moving into m-Learning, Training, 40 (10), P. 12-15
Hoedl, S. (2009) m-Learning in schools: A survey on existence of mobile phones, thesis, Graz University of Technology
Holzinger, A, Maurer, H. (1999). Incidential learning, motivation and the Tamagotchi Effect: VR-Friends, chances for new ways of learning with computers. CAL99 Abstract Book, London: Elsevier, 70
Holzinger A. (1999). Behavior of people playing trivia quizzes, unpublished work
Holzinger A., Pichler A., Maurer H. (2001). MultiMedia e-Learning Software TRIANGLE Case-Study. Experimental Results and Lessons Learned, Graz University of Technology
Holzinger, A. (2002), Multimedia Basics. Volume 2: Cognitive Fundamentals of multimedial Information Systems. New Delhi: Laxmi-Publications, Available in German by Vogel-publisihing.
Holzinger, A., Ebner, M. (2003). Interaction and usability of simulations and animations: a case study of the Flash technology. In Proceedings of: Interact 2003 (pp. 777–780). Zurich.
Lankard, B. (1995). New Ways of Learning in the Workplace. ERIC Digest No. 161. Columbus: ERIC Clearinghouse on Adult, Career, and Vocational Education (ED 385 778)
Malone, T.W. (1982). Heuristics for designing enjoyable user interfaces: lessons from computer games. In Proceedings of conference on human factors in computing systems (pp. 63–68). Gaithersburg, MD.
Mann, B.D., Eidelson, B.M., Fukuchi, S.G., Nissman, S.A., Robertson, S., & Jardines, L. (2002). The development of an interactive game-based tool for learning surgical management algorithms via computer. The American Journal of Surgery, 183(3), 305–308.
Motschnig-Pitrik, R., & Holzinger, A. (2002). Student-centered teaching meets new media: concept and case study. IEEE Journal of Educational Technology and Society, 5(4), 160–172.
Piaget, J. (1951). Play, dreams, and imitation in childhood. New York: Norton. Poldrack R.A., Gabrieli J.D.E. (Brain 2001 124: 67-82). Characterizing the neural mechanisms of skill learning and repetition priming. Evidence from mirror reading. Springer, A., (2006) market analyses telecommunication 2006, http://www.portel.de/fileadmin/downloads/pdf/AxelSpringer_TK2006-Sum.pdf (last visited April 2012)
Vygotsky, L.S. (1978). Mind in Society. Cambridge (MA): Harvard University Press, 1978
Zichermann G. And Cunningham C. (2011). Gamification by Design. O'Reilly-1299 DASHDASH
These references have been extracted automatically and may have some errors. Signed in users can suggest corrections to these mistakes.
Suggest Corrections to References
Cited By
View References & Citations Map
Alexander Schwaiger, Markus Ebner & Martin Ebner, Graz University of Technology, Austria

EdMedia + Innovate Learning 2018 (Jun 25, 2018) pp. 1222–1230
These links are based on references which have been extracted automatically and may have some errors. If you see a mistake, please contact info@learntechlib.org.