You are here: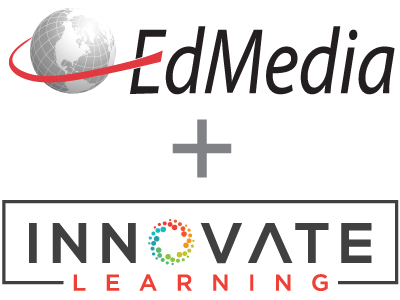 Exploring the use of a non-linear learning module with interactive video
PROCEEDINGS
EdMedia + Innovate Learning, in Denver, Colorado, USA ISBN 978-1-880094-95-2 Publisher: Association for the Advancement of Computing in Education (AACE), Waynesville, NC
Abstract
Abstract: Using a design-based research approach, a learning module with interactive video introducing learners to the specific structure and particularities of the sexology interview has been developed in three iterative cycles. Text captions appearing during the video focus the learner's attention to the main dimensions of the interview. The captions are linked to reflection pages with interactive exercises on these subjects. A non linear structure allows for a very flexible navigation in the module. Each iterative design cycle has been thoroughly analyzed regarding usability and learning experience. Results of each development cycle were integrated into the following step and the final version is close to allow online publication. Usability testing showed no major problems. Test users accepted the non linear structure well and satisfaction was good. This research allowed identifying several design rules that could be applied to similar modules.
Citation
Sugar Chmiel, A. & Schneider, D. (2012). Exploring the use of a non-linear learning module with interactive video. In T. Amiel & B. Wilson (Eds.), Proceedings of EdMedia 2012--World Conference on Educational Media and Technology (pp. 1239-1247). Denver, Colorado, USA: Association for the Advancement of Computing in Education (AACE). Retrieved September 23, 2019 from https://www.learntechlib.org/primary/p/40909/.
References
View References & Citations Map
Bastien, J., & Scapin, D. (1997). Ergonomic criteria for evaluating the ergonomic quality of interactive systems. Behaviour& Information Technology, 6(4-5), 220-231.
Bourgeois, E. (2008). Piaget' s Constructivism and Adult learning. In P. Jarvis (Ed.), The Routledge International Handbook of Lifelong Learning (London:Rou.).
Brooke, J. (2011). SUS-A quick and dirty usability scale. System.
Brown, A.L. (1992). Design experiments: Theoretical and methodological challenges in creating complex interventions in classroom settings. The Journal of the Learning Sciences, 2(2), 141-178.
Bruner, J.S. (1966). Toward a theory of instruction (P. 176). Belknap Press of Harvard University (Cambridge,
Bétrancourt, M. (2007). L' ergonomie des TICE: quelles recherches pour quels usages sur le terrain? In B. Charlier & D. Peraya (Eds.), Les technologies éducatives: une opportunité d ' articuler les savoirs d'expérience et ceux issus de la recherche?
Clark, R.E. (1983). Reconsidering Research on Learning from Media. Review of Educational Research, 53(4), 445.
Collins, A. (1992). Towards a design science of education. In E.S. & T.O ' Shea (Ed.), New directions in educational technology (Berlin: Sp., pp. 15-22).
Collins, A., Joseph, D., & Bielaczyc, K. (2004). Design Research: Theoretical and Methodological Issues. The Journal Of The Learning Sciences, 13(1), 15-42.
Fleetwood, J. (2000). MedEthEx Online: a computer-based learning program in medical ethics and communication skills. Teaching and Learning in Medicine: An International Journal, 12(2), 96-104.
Huang, H.-M. (2002). Toward constructivism for adult learners in online learning environments. British Journal of Educational Technology, 33(1), 27-37.
Miller, M.J. (2005). Usability in E-Learning. ASTD (American Society for Training& Development). Retrieved from http://www.astd.org/LC/2005/
Phelps, R. (2003). Developing online from simplicity toward complexity: going with the flow of non-linear learning. In M Astorino, A Ellis& R Hall (eds), NAWeb, the web-based learning conference, October 1821, University of New Brunswick, Fredericton, NB, Canada, (pp. 73-83).
Reeves, T.C. (1986). Research and Evaluation models for the study of interactive video. Journal of computer based instruction, 13(4).
Reeves, T.C. (2008). Design-Based Research and Educational Technology(cid:1): Rethinking Technology and the Research Agenda. Educational Technology& Society, 11, 29-40.
Robberecht, R. (2007). Interactive Nonlinear Learning Environments. Learning, 5(1), 59-68.
Roter, D.L., Larson, S., Shinitzky, H., Chernoff, R., Serwint, J.R., Adamo, G., & Wissow, L. (2004). Teaching Use of an innovative video feedback technique to enhance communication skills training. Medical Education, 145-157.
These references have been extracted automatically and may have some errors. Signed in users can suggest corrections to these mistakes.
Suggest Corrections to References