You are here: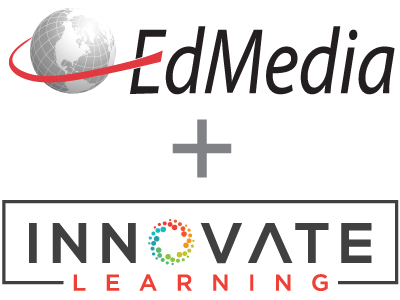 Using iPad Apps to Enhance Teaching and Learning
PROCEEDINGS
Elizabeth Omiteru, Valdosta State University, United States
EdMedia + Innovate Learning, in Denver, Colorado, USA ISBN 978-1-880094-95-2 Publisher: Association for the Advancement of Computing in Education (AACE), Waynesville, NC
Abstract
Valdosta State University iDoctors group was created to research technology tools and applications that promote engagement and interactivity in the classroom. One of our main goals since fall 2010 is to research iPad Apps, examine them and share personal learning experiences that we believe would improve teaching in the classroom with staff and faculty. During weekly meetings, members share information and best practices about the Apps they have used, tested and are confident would empower learning in the next generation classroom.In this round table interactive session, presenters will share some experiences on how these Apps are been used to encourage a collaborative learning environment. Participants are encouraged to bring their iPads. Participants without the iPads are also welcome to attend.
Citation
Omiteru, E. (2012). Using iPad Apps to Enhance Teaching and Learning. In T. Amiel & B. Wilson (Eds.), Proceedings of EdMedia 2012--World Conference on Educational Media and Technology (pp. 736-740). Denver, Colorado, USA: Association for the Advancement of Computing in Education (AACE). Retrieved July 22, 2019 from https://www.learntechlib.org/primary/p/40826/.
Keywords
References
View References & Citations Map
Baird, C., & Henninger, M. (2011). Serious play, serious problems: issues with eBook applications. Cosmopolitan Civil Societies: An Interdisciplinary Journal, 3(2), 1-17.
Chandran, S. (2010). E-education in multicultural setting: The success of mobile learning. World Academy Of Science, Engineering& Technology, 70,419-423.
Chen-Chung, L., & Milrad, M. (2010). Guest editorial--One-to-one learning in the mobile and ubiquitous computing age. Journal Of Educational Technology& Society, 13(4), 1-3.
El-Hussein, M., & Cronje, J. (2010). Defining mobile learning in the higher education landscape. Journal Of Educational Technology& Society, 13(3), 12-21.
Koszalka, T., & Ntloedibe-Kuswani, S. (2010). Literature on the safe and disruptive learning potential of mobile technologies. Distance Education, 31(2), 139-157. Doi:10.1080/01587919.2010.498082
Kukulska-Hulme, A. (2010). Learning cultures on the move: Where are we heading? Journal Of Educational Technology& Society, 13(4), 4-14.
Manuguerra, M., & Petocz, P. (2011). Promoting student engagement by integrating new technology into tertiary education: The role of the iPad. Asian Social Science, 7(11), 61-65.
Meurant, R.C. (2010). IPad tablet computing to foster Korean EFL digital literacy. International Journal Of U-& E-Service, Science& Technology, 3(4), 49-62 Namahoe, K. (03/02/12). ADHD Students get help from iPad app. Retrieved from http://campustechnology.com/articles/2012/03/02/adhd-students-get-help-from-ipad-app.aspx?sc_lang=en
Nelsonwire. (2012, March 29). Smartphones account for half of all mobile phones, dominate new phone purchases in the US. Retrieved from http://blog.nielsen.com/nielsenwire/online_mobile/smartphones-account-for-half-of-allmobile-phones-dominate-new-phone-purchases-in-the-us
Nortcliffe, A., & Middleton, A. (2011). Smartphone feedback: using an iPhone to improve the distribution of audio feedback. International Journal Of Electrical Engineering Education, 48(3), 280-293.
Pyper, P. (2011). Get an 'app' for that. Learning Disability Practice, 14(7), 9.
Shohel, M.C., & Power, T. (2010). Introducing mobile technology for enhancing teaching and learning in Bangladesh: teacher perspectives. Open Learning, 25(3), 201-215. Doi:10.1080/02680513.2010.511953
Singh, M. (2010). M-learning: A new approach to learn better. International Journal Of Education& Allied Sciences, 2(2), 65-72.
Tees, T. (2010). Ereaders in academic libraries--a literature review. Australian Library Journal, 59(4), 180-186.
Wodajo, F.M. (2011). The future of the iPad in the OR. Journal Of Surgical Radiology, 2(4), 336-343.
Xiao, L., & Carroll, J. (2007). Fostering an informal learning community of computer technologies at school. Behaviour& Information Technology, 26(1), 23-36.
These references have been extracted automatically and may have some errors. Signed in users can suggest corrections to these mistakes.
Suggest Corrections to References