You are here: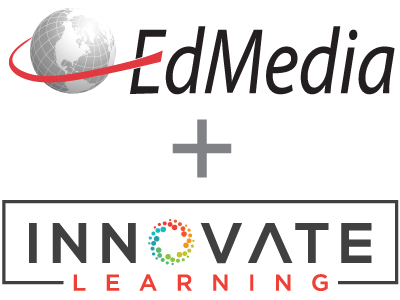 Evaluation of E-Learning Policy, Processes and Practices in a Corporate Environment
PROCEEDINGS
EdMedia + Innovate Learning, in Denver, Colorado, USA ISBN 978-1-880094-95-2 Publisher: Association for the Advancement of Computing in Education (AACE), Waynesville, NC
Abstract
This study investigates the use of learning technologies as a tool to design, develop and deliver learning interventions within a corporate environment. The study makes use of an acquisition-participation-contribution framework in order to determine how the Training Department designed and delivered learning and to evaluate learner expectations. Questionnaires were conducted on 82 participants, who included learners and trainers from all business entities within the company. Thereafter data collection involved three focus group sessions. Results found differences in what learners want and what the trainers delivered. Learners preferred social and collaborative processes while trainers designed learning that focused on the distribution and acquisition of knowledge. Trainers needs to understand the needs of staff better and that learning is not the consumption of information, but is concerned with knowledge production to support individual and collective transformation.
Citation
Singh, V. & Amory, A. (2012). Evaluation of E-Learning Policy, Processes and Practices in a Corporate Environment. In T. Amiel & B. Wilson (Eds.), Proceedings of EdMedia 2012--World Conference on Educational Media and Technology (pp. 71-79). Denver, Colorado, USA: Association for the Advancement of Computing in Education (AACE). Retrieved May 18, 2021 from https://www.learntechlib.org/primary/p/40731/.
References
View References & Citations Map
Amory, A. (2007). It ' s not about the tool, it ' s about the ideology. South African Journal of Higher Education, 21(6), 655-671.
Amory, A. (2011). Pre-service teacher development: A model to develop critical media literacy through computer gameplay. Education as Change, 15(S1), S111-S122.
Andrews, F. (1984). Construct validity and error components of questionnaire method: A structural modelling approach. Public Opinion Quarterly, 48, 409-442.
Bernauer, J.A. (1995). Integrating technology into the curriculum: First year evaluation. A paper presented at the annual meeting of the American Educational Research Association, San Francisco, California (ED 385-224).
Creswell, J.W. (2003). Research design: Qualitative, quantitative, and mixed methods approaches. Second edition. California: Sage Publications.
Dias, L.B. (1999). Integrating Technology. Learning and Leading with Technology, 27(3), 10-13, 21.
Hasan, I., Shao, L. & Shao, A. (1997). Determinants of capital budgeting strategies: An econometric analysis of US multinational subsidiaries. Multinational Business Review, 5(1), 68-70.
Hill, A.M. (1997). Reconstructionism in technology education. International Journal of Technology and Design Education, 2(12), 121-139.
Jaber, W.E. & Moore, D.M. (1999). A survey of factors which influence teachers' use of computer-based technology. International Journal of Instructional Media, 26, 253-266.
Krueger, R.A. (1998). Moderating, Focus Groups. California: Sage Publications.
Leech, N.L. & Onwuegbuzie, A.J. (2009). A typology of mixed methods research designs. Quality and Quantity, 43(2), 265275.
Philips, P., Butani, S. & Chun, Y. (1995). Research on establishment-survey questionnaire design. Journal of Business and Economic Statistics, 13(3), 337-346.
Rogoff, B. (1994). Developing understanding of the idea of communities of learners. Mind, Culture and Activity, 7(4), 209-226.
Rosenberg, M.J. (2006). Beyond e-learning: Approaches and technologies to enhance organisational knowledge, learning and performance. San Francisco: Pfeiffer.
Straub, D. (1989). Validating Instruments in MIS Research. MIS Quarterly, 13(2),147-170.
Stetsenko, A. (2008). From relational ontology to transformative activist stance on development and learning: Expanding Vygotsky' s CHAT project. Cultural Studies of Science Education, 3, 371-191.
Valdez, G., McNabb, M., Foertsch, M., Anderson, M., Hawkes, M. And Raack, L. (2000). Computer-based technology and learning: Evolving uses and expectations. Oak Brook: North Central Regional Laboratory.
Van Braak, J. (2001). Individual characteristics influencing teachers' class use of computers. Journal of Educational Computing Research, 25(2), 141-157.
Vygotsky, L. (1978). Mind in society: The development of higher psychological processes. Cambridge, Massachusetts: Harvard University Press.
Vygotsky, L. (1986). Thought and language. Cambridge, Massachusetts: MIT Press. Louis.Wilkinson, S. (1999). Focus group methodology: A review. International Journal of Social Research Methodology, 1, 181203.
These references have been extracted automatically and may have some errors. Signed in users can suggest corrections to these mistakes.
Suggest Corrections to References