You are here: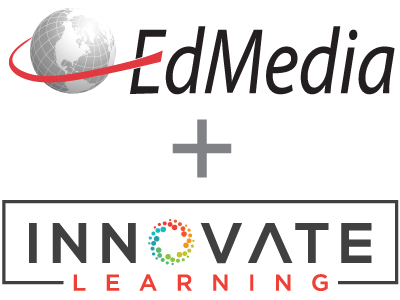 Modeling pre-service teachers' knowledge of, attitudes toward, and intentions for technology integration
PROCEEDINGS
Shih-Hsiung Liu, National Changhua University of Education, Taiwan
EdMedia + Innovate Learning, in Lisbon, Portugal ISBN 978-1-880094-89-1 Publisher: Association for the Advancement of Computing in Education (AACE), Waynesville, NC
Abstract
The study, which combines TAM and TPACK, examines the direct and indirect effects of knowledge of technology integration on pre-service teachers' attitudes toward technology use (ATU) and intention to integrate technology (IIT) while teaching. Structural equation modeling was applied to model the relationships in a set of latent variables. In total, 470 pre-service teachers preparing for a school-based field practice were invited to fill out a validated questionnaire. Analytic results reveal that TPACK affects pre-service teachers' ATU, and IIT while teaching. Study findings also indicate that pre-service teachers can combine diverse knowledge obtained from teacher education courses to use technology positively and intentionally to optimize student learning. I recommend that an adequate fit between TPACK and technology integration can serve as a base model for future studies of the ability pre-service teachers to integrate technology and teaching for pre-service teachers.
Citation
Liu, S.H. (2011). Modeling pre-service teachers' knowledge of, attitudes toward, and intentions for technology integration. In T. Bastiaens & M. Ebner (Eds.), Proceedings of ED-MEDIA 2011--World Conference on Educational Multimedia, Hypermedia & Telecommunications (pp. 3350-3355). Lisbon, Portugal: Association for the Advancement of Computing in Education (AACE). Retrieved September 26, 2021 from https://www.learntechlib.org/primary/p/38335/.
Keywords
References
View References & Citations Map
Ajzen, I., & Fishbein, M. (1977). Attitude-behavior relations: A theoretical analysis and review of empirical research. Psychological Bulletin, 84, 888-918.
Alkan, F., & Erdem, E. (2010). The attitudes of student teachers towards educational technologies according to their status of receiving teaching application lessons. Procedia Social and Behavioral Sciences, 2, 2523-2527.
Anderson, J.C., & Gerbing, D.W. (1988). Structural equation modeling in practice: A review and recommended two step approach. Psychological Bulletin, 103, 411-423.
Anderson, S.E., & Maninger, R.M. (2007). Pre-service teachers' abilities, beliefs, and intentions regarding technology integration. Journal of Educational Computing Research, 37(2), 151-172.
Angeli, C., & Valanides, N. (2008, March). TPCK in pre-service teacher education: Preparing primary education
Bollen, K.A. (1989). Structural equations with latent variables. Toronto, Canada: A Wiley-Interscience Publication.
Bollen, K.A. & Long, S. (1993). Testing structural equation models. Newbury Park: Sage.
Brown, D., & Warschauer, M. (2006). From the university to the elementary classroom: Students' experiences in learning to integrate technology in instruction. Journal of Technology and Teacher Education, 14(3), 599-621.
Chai, C.S., Koh, J.H.L., Tsai, C.-C. (2010). Facilitating pre-service teachers' development of technological,-3354 DASHDASH
Cuban, L. (1993). How teachers taught: Constancy and change in American classrooms: 1890-1990 (2nd). New York: Teachers College Press.
Davis, F.D. (1989). Perceived usefulness, perceived ease of use, and user acceptance of information technology. MIS Quarterly, 13(3), 319-340.
Davis, F.D., Bagozzi, R.P., & Warshaw, P.R. (1989). User acceptance of computer technology: A comparison of two theoretical models. Management Science, 35(8), 982-1003.
Kline, R.B. (2005). Principles and practice of structural equation modeling (2nd). New York: Guilford Press.
Leu, D., & Kinzer, C. (2000). The convergence of literacy instruction with networked technologies for information and communication. Reading Research Quarterly, 35(1), 108-127.
Maddux, C., & Cummings, R. (2004). Fad, fashion, and the weak role of theory and research in information technology in education. Journal of Technology and Teacher Education. 12(4), 511-533.
Mishra, P., & Koehler, M.J. (2006). Technological pedagogical content knowledge: A new framework for teacher knowledge. Teachers College Record, 108(6), 1017-1054.
Mishra, P., Koehler, M.J., & Kereluik, K. (2009). The song remains the same: Looking back to the future of educational technology. Techtrends, 53(5), 48-53.
Mukti N.A. (2000) Computer technology in Malaysia: teachers' background characteristics, attitudes and concerns. Electronic Journal of Information Science in Developing Countries, 3, 1-13.
Sang, G., Valcke, M., Van Braak, J. & Tondeur, J. (2010). Student teachers' thinking processes and ICT integration: Predictors of prospective teaching behaviors with educational technology. Computers& Education, 54 (1), 103-112
Schmidt, D., Baran, E., Thompson, A., Mishra, P., Koehler, M., & Shin, T. (2009). Technological Pedagogical
Swain, C. (2006). Preservice teachers' self-assessment using technology: Determining what is worthwhile and looking for changes in daily teaching and learning practices. Journal of Technology and Teacher Education, 14(1), 29-59.
Taylor, S., & Todd, P.A. (1995). Understanding information technology usage: A test of competing models. Information Systems Research, 6(2), 144-176.
Teo, T. (2010). Using structural equation modeling (SEM) in educational technology research: Issues and guidelines. British Journal of Educational Technology, 41(6), 117-119.
Teo, T., & Lee, C.B. (2010). Explaining the intention to use technology among student teachers: An application of the Theory of Planned behaviour (TPB). Campus-Wide Information Systems, 27(2), 60-67.
These references have been extracted automatically and may have some errors. Signed in users can suggest corrections to these mistakes.
Suggest Corrections to References