You are here: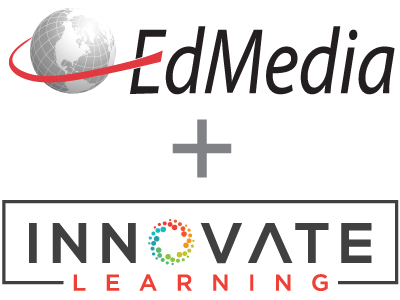 Adopter Types of E-Learning Innovations in Higher Education. Empirical Findings.
PROCEEDINGS
AACE Award
EdMedia + Innovate Learning, in Lisbon, Portugal ISBN 978-1-880094-89-1 Publisher: Association for the Advancement of Computing in Education (AACE), Waynesville, NC
Abstract
The present paper introduces empirical findings of the research project "Adoption of e-learning innovations in Higher Education". The aim of the project was the characterization of teachers as potential adopters of e-learning innovations. Therefore the needs, motivation and attitudes of teachers in Higher Education toward e-learning innovations were analyzed by an empirical study. By using multivariate analysis (cluster analysis, factor analysis) four adopter types have been identified: young professionals, experienced explorers, preservers and reward seekers. The empirical findings can be used for designing target group-specific change management strategies during introducing e-learning innovations in academic teaching. The present article introduces the quintessence of the empirical study.
Citation
Fischer, H. & Köhler, Prof. Dr, T. (2011). Adopter Types of E-Learning Innovations in Higher Education. Empirical Findings. In T. Bastiaens & M. Ebner (Eds.), Proceedings of ED-MEDIA 2011--World Conference on Educational Multimedia, Hypermedia & Telecommunications (pp. 3298-3306). Lisbon, Portugal: Association for the Advancement of Computing in Education (AACE). Retrieved May 15, 2021 from https://www.learntechlib.org/primary/p/38329/.
References
View References & Citations Map
Backhaus, K. (2006): Multivariate Analysemethoden: eine anwendungsorientierte Einf ü hrung. 11th Ed. Berlin, Heidelberg: Springer.
Dethloff, C. (2004): Akzeptanz und Nicht-Akzeptanz von technischen Produktinnovationen. Lengerich: Papst.
Fischer, H. & Koehler, T. (2010): Introducing e-learning innovations in Higher Education. A framework for designing change management strategies. EDEN 2010 Annual conference, Valencia: Media Inspiration for Learning. Conference Proceedings.
Fischer, H. (2007): Die BPS-Servicestrategie. In: Koehler, T.; Neumann, J.; Jentzsch, D. (Ed.): Organisation des ELearning. Ausgangsanalyse am Beispiel der TU Dresden. Dresden: TUDpress (S. 156-168)
Hagner, R.P. (2001): Inserting Practices and best Systems in Faculty Engagement and Support. Http://net.educause.edu/ir/library/pdf/NLI0017.pdf (17th-12-2010)
Hochschulrektorenkonferenz (2010): Herausforderung Web2.0. Online unter: http://www.hrk.de/de/download/dateien/ Herausforderung_Web2.0.pdf (17th-12-2010)
Koehler, T. & Schilde, P. (2003). From project teams to a virtual organization: The case of the education portal Thuringia. In: Frontiers of e-Business Research, vol 2 (2).
Kroeber-Riel W. & Weinberg P. (1999): Konsumentenverhalten. Mü nchen: Vahlen.
Moore, W.L. & Benbasat, I. (1991): Development of an Instrument to measure the perceptions of Adopting an Information Technology Innovation. Information System Research, 3, (pp. 84-94).
Murray, H. (1938): Explorations in Personality. New York, Oxford University Press.
Pohl, A. (1996): Leapfrogging bei technologischen Innovationen. Ein Erklä rungsansatz auf Basis der Theorie des wahrgenommenen Risikos. Wiesloch: Gabler.-3305 DASHDASH
Rogers, E. (1995): Diffusion of Innovation. 5th Ed. New York: Free Press.
Schaedler, U. (1999): Das Innovationspotential der Hochschulen. Chancen und Risiken der Umsetzung von Innovationen in der Lehre an deutschen Universitä ten. Frankfurt am Main, Berlin, Bern, New York Wien: Peter Lang.
Schmahl, J. (2008): E-Learning an Hochschulen – Kompetenzentwicklungsstrategien fü r Hochschullehrende. Ergebnisse von zwei empirischen Untersuchungen zu Anreizen und Hemmnissen der Kompetenzentwicklung von Hochschullehrenden im Bereich E-Learning. Dissertation. Http://duepublico.uni-duisburg-essen.de/servlets/Derivate Servlet/Derivate-19388/DissertationSchmahl.pdf (17th-12-2010)
Schoenwald, I. (2007): Change Management in Hochschulen. Die Gestaltung soziokultureller Ver ä nderungsprozesse zur Integration von E-Learning in die Hochschullehre. Lohmar, K ö ln, Josef Eul.
Seufert, S. (2008): Innovationsorientiertes Bildungsmanagement: Hochschulentwicklung durch Sicherung der Nachhaltigkeit von e-learning. Wiesbaden: VS Verlag.
Trommsdorff, V. (1998). Konsumentenverhalten. 3th Ed. Stuttgart: Kohlhammer.
Wohlfahrt, J. (2004): Akzeptanz und Wirkung von Mobile-Business-Anwendungen. Hamburg: Dr. Kovac.
These references have been extracted automatically and may have some errors. Signed in users can suggest corrections to these mistakes.
Suggest Corrections to References