You are here: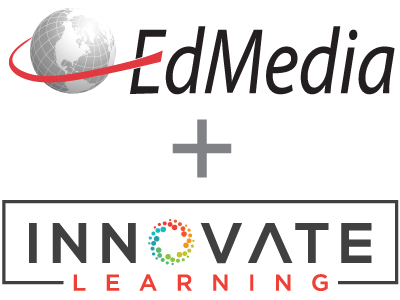 Improving self-reflection with video annotation. Evaluation of a new practice in teacher training
PROCEEDINGS
EdMedia + Innovate Learning, in Lisbon, Portugal ISBN 978-1-880094-89-1 Publisher: Association for the Advancement of Computing in Education (AACE), Waynesville, NC
Abstract
Increasing the quality of reflective practice in teacher training is a focal point in the current educational debate although consensus has yet to be reached on which methods and/or techniques can best support this aim. A new opportunity has been opened up by the use of digital videos offering highly innovative functions according to procedures resembling the microteaching experiences of recent decades. An interesting tool in this context is video annotation, a function offered by various software programs allowing the user and/or observers to add comments to the digital videos of the lessons. This work intends to examine how video-supported reflection techniques influence teachers' capacity for self-analysis, revealed by means of written comments, and will focus, in particular, on how the video annotation tool may influence the type of comments made.
Citation
Bonaiuti, G., Calvani, A. & Andreocci, B. (2011). Improving self-reflection with video annotation. Evaluation of a new practice in teacher training. In T. Bastiaens & M. Ebner (Eds.), Proceedings of ED-MEDIA 2011--World Conference on Educational Multimedia, Hypermedia & Telecommunications (pp. 3265-3274). Lisbon, Portugal: Association for the Advancement of Computing in Education (AACE). Retrieved March 30, 2020 from https://www.learntechlib.org/primary/p/38325/.
Keywords
References
View References & Citations Map
Abell, S.K., & Cennamo, K.S. (2004). Videocases in elementary science teacher preparation. In J. Brophy (Ed.), Using video in teacher education (Advances in Research on Teaching, Vol. 10), 103-129. New York: Elsevier Science.
Allen, D. & Clark, R. (1967). Microteaching: Its rationale. High School Journal, 51(2), 75-79.
Allen, D. & Ryan, K. (1969). Microteaching. Reading, Massachusetts: Addison-Wesley Publishing Company, Inc.
Borko, H., Michalec, P. & Timmons, M. (1997). Student teaching portfolios: A tool for promoting reflective practice. Journal of Teacher Education, 48, 345-357.
Bryan, L.A. & Recesso, A. (2006). Promoting reflection with a Web-based video analysis tool. Journal of Computing in Teacher Education, 23(1), 31-39.
Bryan, L.A., Recesso, A., & Seung, E. (2008). An evidential reasoning approach to analysis of teaching practices using a web-based video analysis tool, in Y.J. Lee and A.L. Tan (eds.), Science Education at the Nexus of Theory and Practice, Sense Publishers,157-178.
Cannings, T., Talley, S., Redmond, P. & Georgi, D. (2002). Online Video Case Studies: What Have We Learned about their Value in Preservice Education? Society for Information Technology& Teacher Education International Conference 2002, 2002(1), 2537-2538.
Chan, P.Y.K. & Harriss, R.C. (2005). Video ethnography and teachers' cognitive activities. In J. Brophy&
Cooper, J.M. & Allen, D.W. (1970). Microteaching: History and Present Status. ERIC Clearinghouse on Teacher Education. Retrieved from http://www.eric.ed.gov/ERICWebPortal/contentdelivery/servlet/ERICServlet?accno=ED036471
Correia, N. & Chambel, T. (1999). Active video watching using annotation. In Proceedings of the seventh ACM international conference on Multimedia (Part 2, 151-154). Orlando, Florida, United States: ACM.
Dewey, J. (1933). How We Think. Buffalo: Prometheus Books.
DuFour, R. (1998). Professional Learning Communities at Work. Bloomington, Indiana: National Education-3272-Service.
El-Dib, M. (2007). Levels of reflection in action research. An overview and an assessment tool. Teaching and Teacher Education. 23 (2007) 24 – 35.
Farrell, T.S.C. (2004). Reflective Practice in Action: 80 Reflective Breaks for Busy Teachers. Thousand Oaks: Corwin Press.
Francis, D. (1995). The reflective journal: A window to preservice teachers' practical knowledge. Teaching and Teacher Education, 11(3), 229-241. Doi:DOI:10.1016/0742-051X(94)00031-Z
Freese, A.R. (1999). The role of reflection on preservice teachers' development in the context of a professional development school. Teaching and Teacher Education, 15, 895 – 909.
Grossman, S. & Williston, J. (2003). Strategies for helping early childhood student learn appropriate teaching practices. Childhood Education, 72(2), 103-107.
Hamm, M. & Adams, D. (1992). Portfolios: A valuable tool for reflection and assessment. Journal of Experiential Education. 15 (1), 48-50.
Harris, R.C., Pinnegar, S. & Teemant, A. (2005). The Case for Hypermedia Video Ethnographies: Designing a New Class of Case Studies That Challenge Teaching Practice. Journal of Technology and Teacher Education. 13(1), 141-161.
Jarvis, J. (1992). Using diaries for teacher reflection on in-service courses. ELT journal, 46(2), 133.
Jay, J.K. & Johnson, K.L. (2000). Capturing Complexity: a Typology of Reflective Practice for Teacher Education. Teaching and Teacher Education,18(1), 73-85.
Johnson W.D. (1967), Microteaching. A Medium in which to study teaching, High School Journal, 51, November 1967, pp.86-92.
Klinzing, H.G. & Floden, R.E. (1991). The development of the microteaching movement in Europa. Paper presented at the Annual Meeting of the American Educational Research Association in Chicago, IL. (ERIC Document Reproduction Service No. ED352341).
Lee, H. (2005). Understanding and assessing preservice teachers' reflective thinking. Teaching and Teacher Education, 21(6), 699-715. Doi:10.1016/J.tate.2005.05.007
Liedtka, J. (2001). The Promise and Peril of Video Cases: Reflections on their Creation and Use. Journal of Management Education, 25(4), 409-424.
Lin, P. (2005). Using Research-Based Video-cases to Help Pre-service Primary Teachers Conceptualize a Contemporary View of Mathematics Teaching. International Journal of Science and Mathematics Education, 3(3), 351-377. Doi:10.1007/s10763-004-8369-5
Lippman, A. (1980). Movie-maps: An application of the optical videodisc to computer graphics. In Proceedings
Llama, G., Kurz, T. & Savenye, W. (2003). Video Case Instruction for Preservice Teachers. World Conference on E-Learning inCorporate, Government, Healthcare, and Higher Education 2003, 2003(1), 605-607.
McDonough, J. (1994). A teacher looks at teachers' diaries. ELT Journal, 48(1), 57.
Pailliotet, A.W. (1995). I never saw that before: A deeper view of video analysis in teacher education. Teacher Educator, 31(2), pp. 138-156.
Pak, J. (1985). Find Out How You Teach. Adelaide, Australia: National Curriculum Resource Centre.
Powell, J.P. (1985). Autobiographical learning. In Boud, D.R. Keogh and D. Walker (Eds), Reflection: Turning Experience into Learning. London: Kogan Page, 41-51.
Preston, M.D., Campbell, G.A., Ginsburg, H.P., Sommer, P. & Moretti, F.A. (2005). Developing new tools
Rich, P.J., & Hannafin, M. (2009). Video Annotation Tools: Technologies to Scaffold, Structure, and Transform Teacher Reflection. Journal of Teacher Education, 60(1), 52-67. Doi:10.1177/0022487108328486
Schön, D.A. (1983). The reflective practitioner: How professionals think in action. New York: Basic Books.
Schön, D.A. (1987). Educating the reflective practitioner. San Francisco, CA: Jossey-Bass.
Schrader, P.G., Leu, D.J., Kinzer, C.K., Ataya, R., Teale, W.H., Labbo, L.D. & Cammack, D. (2003). Using Internet delivered video cases, to support pre-service teachers' understanding of effective early literacy instruction: An exploratory study. Instructional Science, 31, 317-340.
Seldin, P. (1991), The teaching portfolio. Boston, MA: Anker Publishing Company, Inc.
Snoeyink, R. (2010). Using Video Self-Analysis to Improve the "Withitness" of Student Teachers. Journal of Digital Learning in Teacher Education, 26(3), 101-110.
Spalding, E. & Wilson, A. (2002). Demystifying reflection: A study of pedagogical strategies that encourage reflective journal writing. Teachers College Record, 104(7), 1393-1421.
Spurgeon, S., & Bowen, J.L. (2002). Promoting Reflective Thinking in Teacher Candidates: Are Digital Video/Multimedia Portfolios a Useful Tool? In Computers in Education, International Conference on (Vol. 0, pag. 1427). Los Alamitos, CA, USA: IEEE Computer Society. Doi: http://doi.ieeecomputersociety.org/
Stephens, L.C. (1996). Using Video-Cases To Explore Reading/Writing Workshop Classrooms. Retrieved from http://www.eric.ed.gov/ERICWebPortal/contentdelivery/servlet/ERICServlet?accno=ED394132
Tang, C. (2002). Reflective diaries as a means of facilitating and assessing reflection. In Annual International
Warden, B.J. (2004). Self-evaluation of Reflective Thinking Among Pre-service and In-service Teachers. Northwestern Oklahoma State University, Alva.
Wright, G.A. (2008). How does video analysis impact teacher reflection-for-action? Dissertation submitted in partial fulfillment of the requirements for the degree of Doctor of Philosophy to the Department of Instructional Psychology Brigham Young University, Provo, Utah. Retrieved from http://contentdm.lib.byu.edu/u?/ETD,1366.
Zeichner, K.M. & Liston, D.P. (1996). Reflective Teaching: An Introduction Mahwah: Lawrence Erlbaum Associates.
Zubizarreta, J. (1994). Teaching portfolios and the beginning teacher. Phi Delta Kappan, 74, 4, 323-326.
These references have been extracted automatically and may have some errors. Signed in users can suggest corrections to these mistakes.
Suggest Corrections to References