You are here: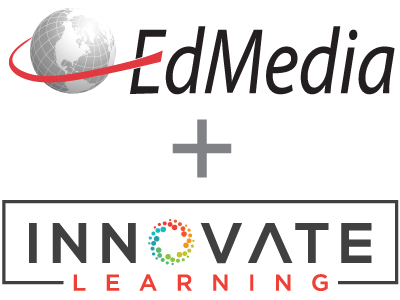 Humanizing Higher Education through Digital Storytelling
PROCEEDINGS
Sandra Ribeiro, ISCAP-IPP/Universidade de Aveiro, Portugal ; Antonio Moreira, Universidade de Aveiro, Portugal ; Cristina Pinto da Silva, Instituto Superior de Contabilidade e Administração do Porto, Portugal
EdMedia + Innovate Learning, in Lisbon, Portugal ISBN 978-1-880094-89-1 Publisher: Association for the Advancement of Computing in Education (AACE), Waynesville, NC
Abstract
The paper proposes to explore the more humane aspects of a mass education system, where students are, in many cases, still seen as numbers and emphasis is on quantifiable assessment. It is our belief that the Digital Storytelling creation process and reflection on their own identity will reveal more of themselves to both teachers and their colleagues, allowing teachers to know and understand the students currently enrolled in Higher Education. This exploratory study, qualitative in nature, seeks to obtain an understanding of an ever-changing phenomenon: who our students are. Personal written diary will help register student's reflections on the preparation and creation process, allowing us to intensify our understanding of students' identities and the relationships among the students exchanging stories. Then, through individual interviews, we will seek to understand other teachers' perceptions of the stories and of the students themselves.
Citation
Ribeiro, S., Moreira, A. & Pinto da Silva, C. (2011). Humanizing Higher Education through Digital Storytelling. In T. Bastiaens & M. Ebner (Eds.), Proceedings of ED-MEDIA 2011--World Conference on Educational Multimedia, Hypermedia & Telecommunications (pp. 2799-2804). Lisbon, Portugal: Association for the Advancement of Computing in Education (AACE). Retrieved December 7, 2021 from https://www.learntechlib.org/primary/p/38258/.
References
View References & Citations Map
Alterio, M. (2002). Using storytelling to enhance student learning. Higher Education Academy.
Bates, A., & Poole, G. (2003). Effective Teaching with Technology in Higher Education: Foundations for Success. Jossey-Bass, An Imprint of Wiley, 336.
Benmayor, R. (2008). Digital Storytelling as a Signature Pedagogy for the New Humanities. Arts and Humanities in Higher Education: An International Journal of Theory, Research and Practice, 7(2), 188+
Berzonsky, M.D., & Kuk, L.S. (2005). Identity style, psychosocial maturity, and academic performance. Personality and Individual Differences, 39(1), 235-247.
Bruner, J. (2004). Life as narrative. Social Research: An International Quarterly, 71(3), 691-710.
Castells, M. (2000). The rise of the network society. Oxford; Malden, Mass.: Blackwell Publishers. Davis, A. (2005). Co-authoring identity: Digital storytelling in an urban middle school. Technology, Humanities, Education and Narrative (THEN Journal), 1, 1-12.
Erikson, E. (1968). Identity: youth and crisis (Vol. 1). New York: Norton.
Fletcher, C., & Cambre, C. (2009). Digital Storytelling and Implicated Scholarship in the Classroom (Vol. 43, pp. 109-130): Journal of Canadian Studies.
Goffman, E. (1959). The presentation of self in everyday life: University of Edinburgh Social Sciences Research Centre.
Grbich, C. (1999). Qualitative research in health: An introduction: Sage Publications Ltd. Hayes, R.M., E.. (2005). From" ownership" to dialogic addressivity: Defining successful digital storytelling projects.. Technology, Humanities, Education and Narrative (THEN Journal), 1, 22-34.
Hull, G. (2003). At last: Youth culture and digital media: New literacies for new times. Research in the Teaching of English, 229-233.
Hull, G., & Katz, M. (2006). Crafting an agentive self: Case studies of digital storytelling. Research in the Teaching of English, 43-81.
Lambert, J. (2002). Digital storytelling: Capturing lives, creating community: Digital Diner Press.
Laurillard, D. (1993). Rethinking university teaching: A framework for the effective use of educational technology: Routledge New York.
Lowenthal, P.R., & Dunlap, J.C. (2010). From pixel on a screen to real person in your students' lives: Establishing social presence using digital storytelling. The Internet and Higher Education, 13(1-2), 70-72.
McCaslin, M. (2009). Co-Regulation of Student Motivation and Emergent Identity. Educational Psychologist, 44(2), 137-146.
McDrury, J., & Alterio, M. (2003). Learning through storytelling in higher education: Using reflection& Experience to improve learning: RoutledgeFalmer.
Miller, P., Hoogstra, L., Mintz, J., Fung, H., & Williams, K. (1993). Troubles in the garden and how they get resolved. Memory and affect in development, 26, 87-114.
Moon, J., & Fowler, J. (2008). ' There is a story to be told...': A framework for the conception of story in higher education and professional development. Nurse Education Today, 28(2), 232-239.
Ochs, E., & Capps, L. (1996). Narrating the self. Annual Review of Anthropology, 25, 19-43.
Ohler, J. (2008). Digital storytelling in the classroom: New media pathways to literacy, learning, and creativity: Corwin Pr.
Pierotti, K. (2006). Digital Storytelling: an Application of the Vichian Theory. Brigham Young University.
Ragin, C. (1994). Constructing social research: the unity and diversity of method: Pine Forge Pr.
Robin, B.R. (2008). Digital storytelling: A powerful technology tool for the 21st century classroom. Theory into Practice, 47(3), 220-+.
Rogers, D. (2000). A paradigm shift: Technology integration for higher education in the new millennium. Educational Technology Review, 19-27.
Ryan, R.M., & Deci, E.L. (2003). On assimilating identities of the self: A Self-Determination Theory perspective on internalization and integrity within cultures.. In M.R. Leary & J.P. Tangney (Eds.), Handbook of self and identity (pp. 253-272). New York: Guilford.
Sadik, A. (2008). Digital storytelling: a meaningful technology-integrated approach for engaged student learning. Educational Technology Research and Development, 56(4), 487-506.
Sandars, J., Murray, C., & Pellow, A. (2008). Twelve tips for using digital storytelling to promote reflective learning by medical students. Medical Teacher, 30(8), 774-777.
Thumim, N. (2006). Mediated Self-representations: Ordinary People in Communities. Returning (to) Communities: Theory, Culture and Political Practice of the Communal, 255ñ274.
Valkenburg, P., Schouten, A., & Peter, J. (2005). Adolescents' identity experiments on the Internet. New Media& Society, 7(3), 383.
Witherell, C. (1991). The self in narrative: A journey into paradox. New York: Teachers College Press.
These references have been extracted automatically and may have some errors. Signed in users can suggest corrections to these mistakes.
Suggest Corrections to References